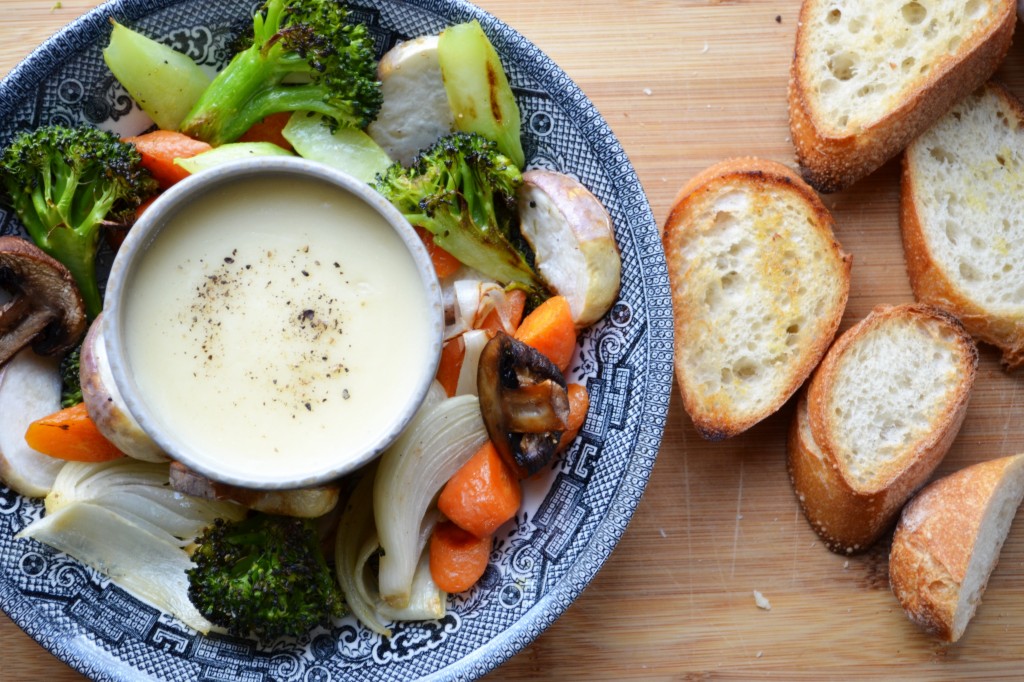 Welcome to another Meatless Monday with the Food Matters project!  I say that half-joking because everything on my blog is meatless, Monday or not.  This week Lexi from Lexi's Kitchen chose "Reverse Fondue" for the Food Matters pick of the week.  If you have a minute, check out Lexi's blog.  She grows her own vegetables and has tons of tasty recipes.  I have been meaning to try her baby spinach salad with dates and almonds for a couple of weeks.  It looks amazing and I can't wait to try it.
I had such a busy, busy day today and had about 30 minutes to whip together lunch (and exactly 7 minutes to eat it!).  This no-fuss recipe was easily done in that span of time.  All I had to do was rough-chop some veggies, drizzle with olive oil, salt, and pepper and roast for a short time.  While that was happening, I mixed together the cheese sauce, which was a five-minute-max project and pretty impossible to screw up.  Slice up a few pieces of bread from a baguette and toast a moment, and voila!  Roasted Vegetables with Cheese Sauce and Toasts.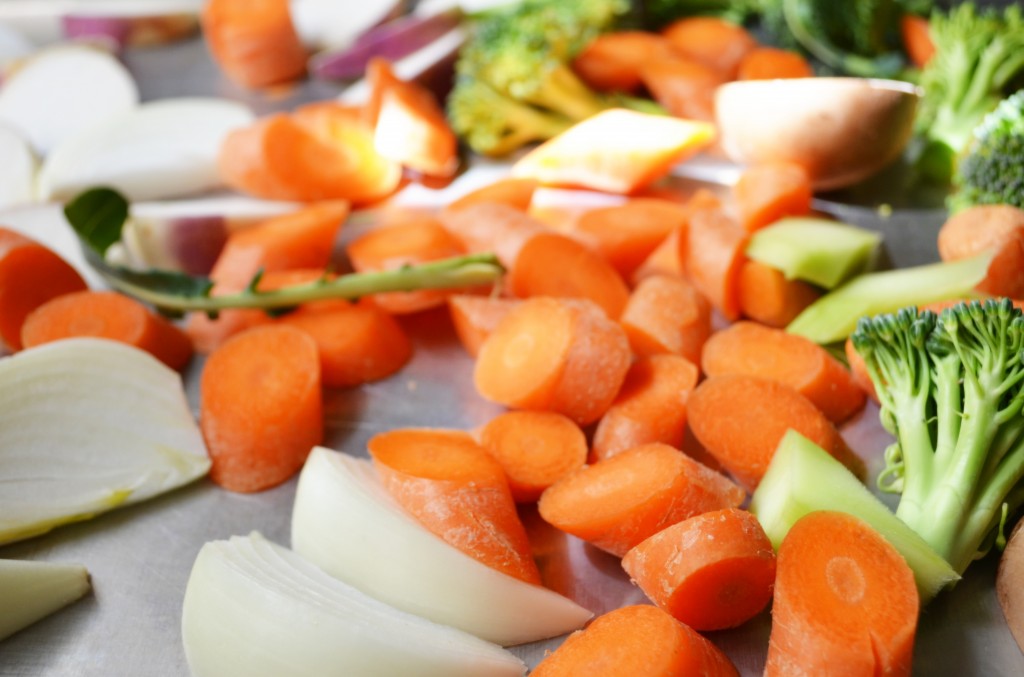 Feel free to experiment.  This recipe is hard to go wrong with.  Use any veggies good for roasting, use any cheese you want, any kind of bread you want (or skip the bread if you want).  Piece of cake.  I couldn't help thinking when I made this that this trick is how parents get their kids to eat veggies (broccoli with cheese sauce, anyone?).  I felt a little childlike digging into this dish myself.  Not a bad thing in the middle of a hectic workday.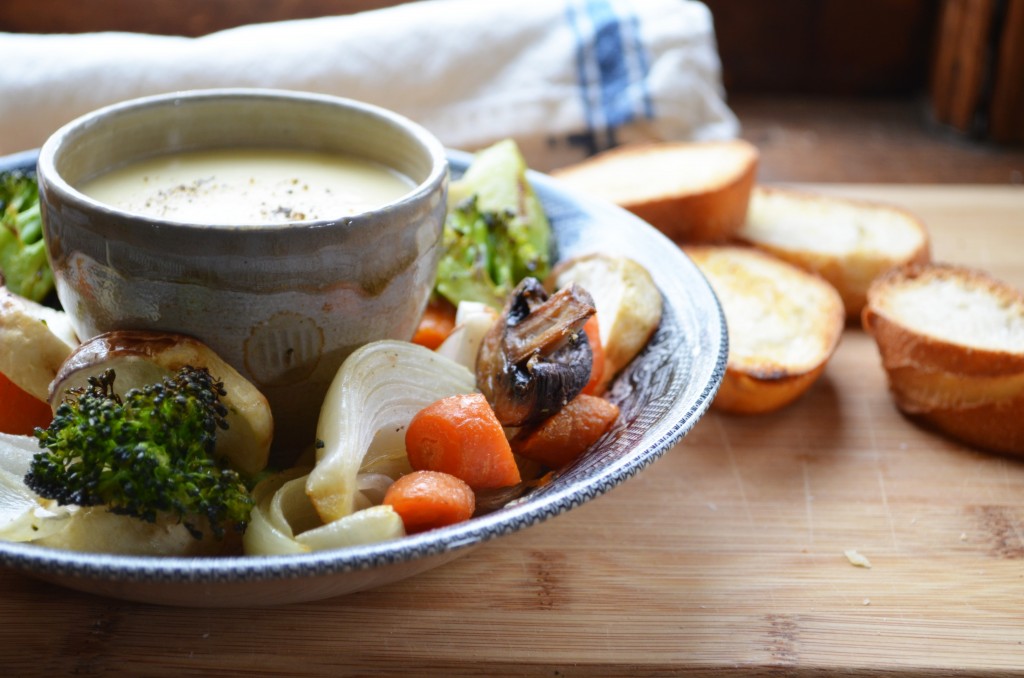 Roasted Veggies With Cheese Sauce and Toasts, adapted from Mark Bittman's The Food Matters Project Cookbook
1 cup broccoli florets

Stem of broccoli, shaved then sliced on the diagonal

2 carrots, sliced diagonally in about ½ inch pieces

1 turnip, cut into wedges

½ medium onion, cut into wedges

2 tbsp olive oil

4 oz vegetable broth or chicken broth if you aren't vegetarian

1 tsp cornstarch

4 oz cheese (I used a combination of Swiss and goat cheese)

Salt and pepper to taste
Heat oven to 450°.  Cut all of the veggies roughly—they don't need to be perfect.  Spread on a large, rimmed baking sheet and drizzle with olive oil.  Sprinkle with some salt and pepper and toss to coat.  Roast in the oven for 15-20 minutes, until crisp-tender and beginning to brown. 

Meanwhile, cut a few ½ inch thick slices of baguette and place in the oven on another sheet or move the veggies over to make room for the bread if you only have a few slices.  Toast until browned but still soft in the middle.  This should take less time than the veggies, about 10 minutes. 

While the veggies and bread are in the oven, mix cornstarch with broth in a small saucepan.  Bring to a soft boil and add cheeses.  Stir continuously until all of the cheese has melted.  Pour into a small bowl and put a pinch of pepper on the top if you like. 

Serve the cheese sauce with the roasted veggies and the bread on the side. 

Dip away to your heart's content!