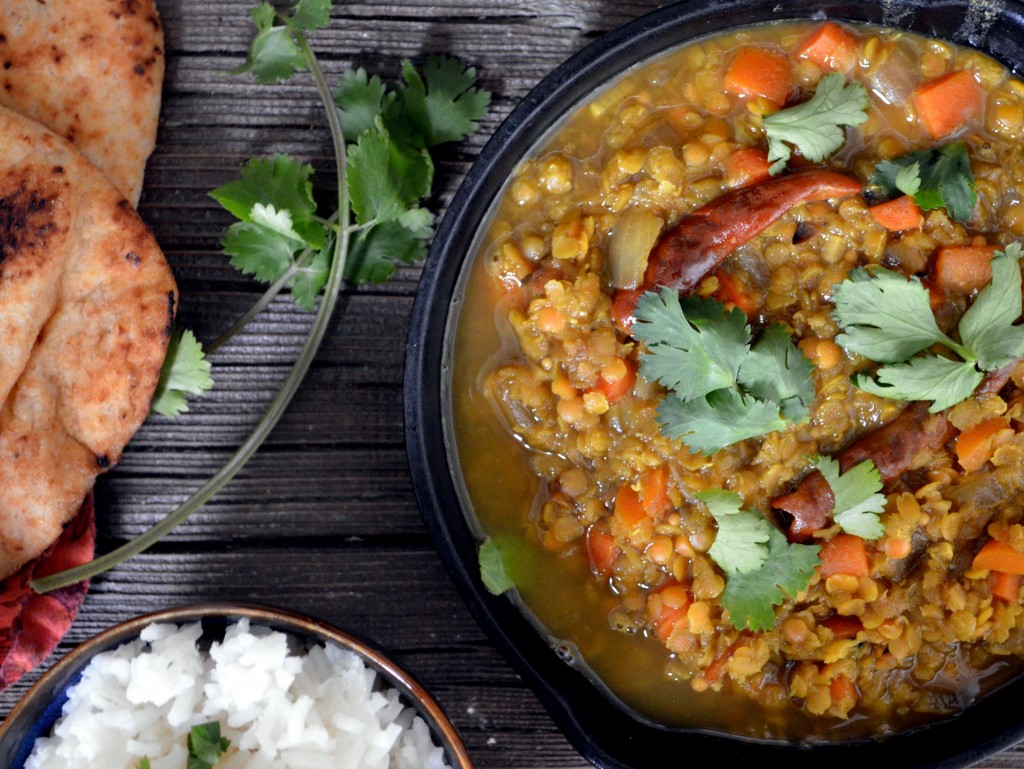 Welcome to another Food Matters Project/Meatless Monday!  Today, Anita from Cooking Poetry chose Dal With Lots of Vegetables from Mark Bittman's The Food Matters Project Cookbook.  I love making a quick and easy dal and have been meaning for some time to show everyone what I typically do for a quick and easy weeknight supper.  You can add whatever vegetables you want.  Today I kept it simple, adding just carrots and onions.  Cauliflower, eggplant, tomato, potato all work well in this dish also.  You can fiddle with the combination of spices to find something that you like and that works with your current pantry contents.  I served mine with whole wheat naan and basmati rice. This dish is hard to mess up so have fun with it and enjoy!
To see the other FMP cooks' takes on this dish, head over to The Food Matters Project website.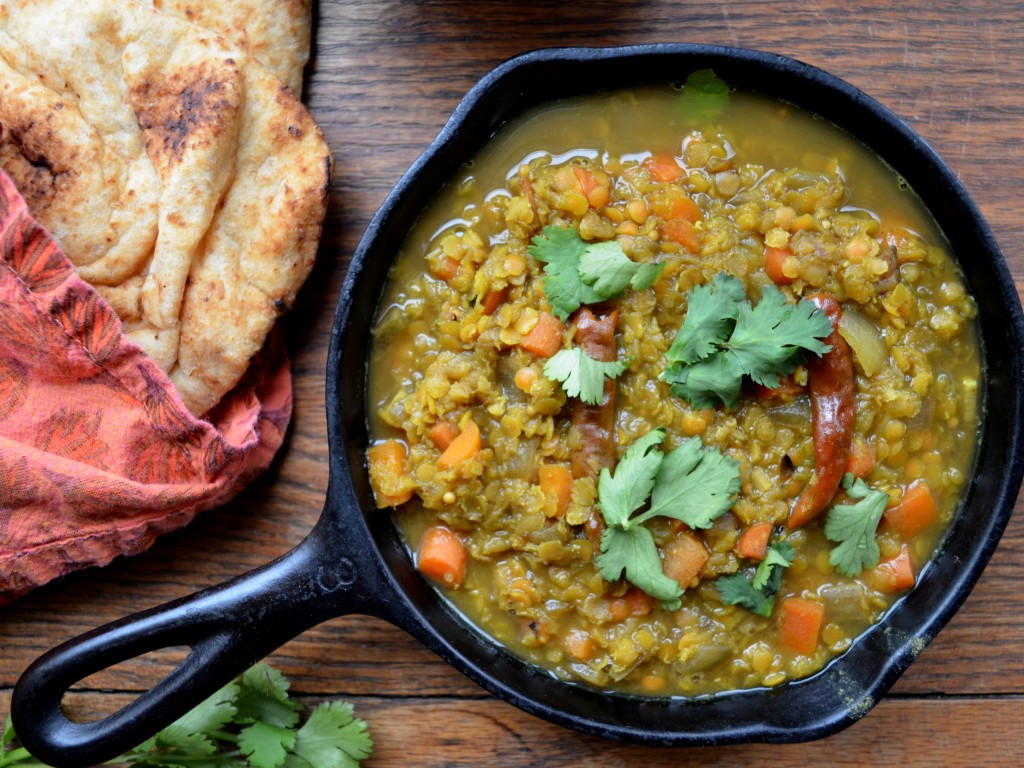 Easy Vegetable and Red Lentil Dal adapted from Mark Bittman The Food Matters Cookbook
1 tbsp vegetable oil, plus more as needed

1 tbsp butter, ghee, or olive oil

1 cup chopped onion

2 tbs minced ginger

1 tbs minced garlic

1 cup carrots, cut into little chunks

1/2 tsp cardamom

1 tbsp mustard seeds

1 tsp garam masala

1 tsp ground cumin
pinch of cinnamon

2 dried mild chilis

1 cup dried red lentils, washed and picked over

Salt

1 tbsp sugar, optional

½ cup chopped fresh cilantro, for garnish
 

Put the oil in a large pot or Dutch oven over medium heat. Add the onions, ginger, garlic, and carrots and cook, stirring, until softened, about 5 minutes.  Add the cardamom, cumin, mustard seeds, garam masala, cinnamon, and chilis and stir until the spices are fragrant but not burning, just a minute.

Add the lentils and cover with water by about 1 inches. Cook until lentils and vegetables are tender and the mixture is thick, about 35-45 minutes.

Season with salt and pepper to taste. Garnish with fresh chopped cilantro and serve.