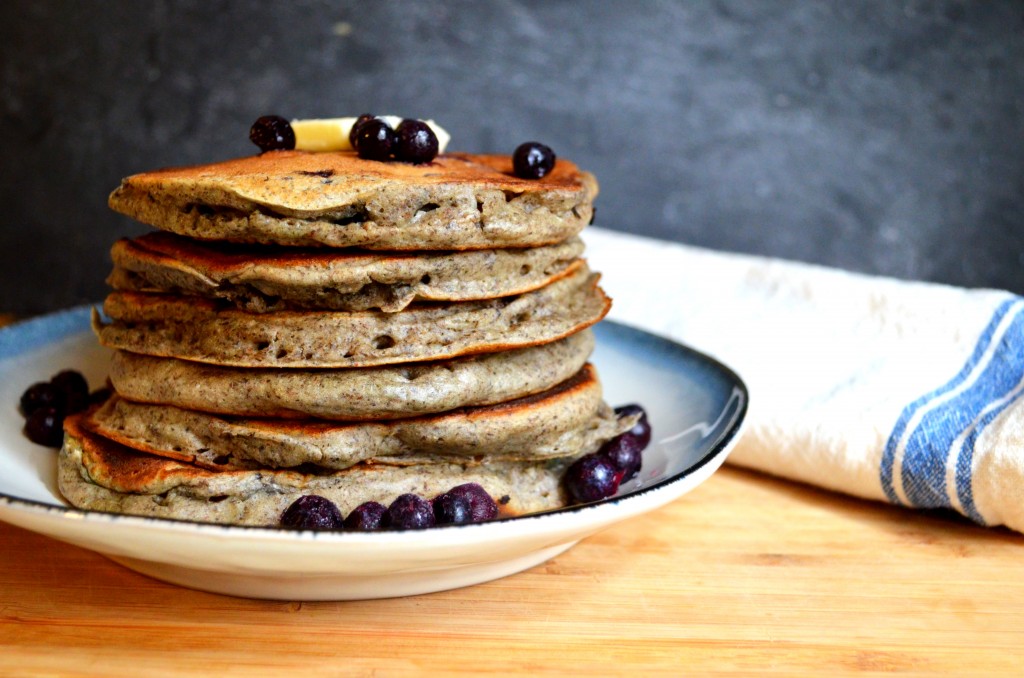 This weekend we finally got a taste of spring for one day before it got cold again. I seized the opportunity to get outside after a long winter and opted to head to the Blandford Nature Center to celebrate just being outside without freezing my nose hairs off.  Michiganders are funny creatures.  You know you are in Michigan when it's the first 40-degree day and you see a convertible with the top down.  True story.
Anyway…I want to tell you about this great place.  The Blandford Nature Center is just outside of Grand Rapids and has almost 150 acres to explore.  It is also home to an amazing environmental school that any kid would be lucky to attend.  I love the perspective they take:  Blandford Nature Center believes children and adults learn best through personal experience. Our job, and our passion, is to invite our community to get their hands dirty in nature – whether that be standing knee-high in water to learn about stream ecology or planting squash seeds to start a garden.
I walked the trails for a couple of hours, visited all of the injured animals (mostly birds–the owls were adorable!) that have found a permanent home at Blandford, and took a ton of photos.  The trails were great and I was THRILLED to be walking around outside in the sunshine. The best part, though, was visiting the sugar shack to watch maple sap boil down into maple syrup.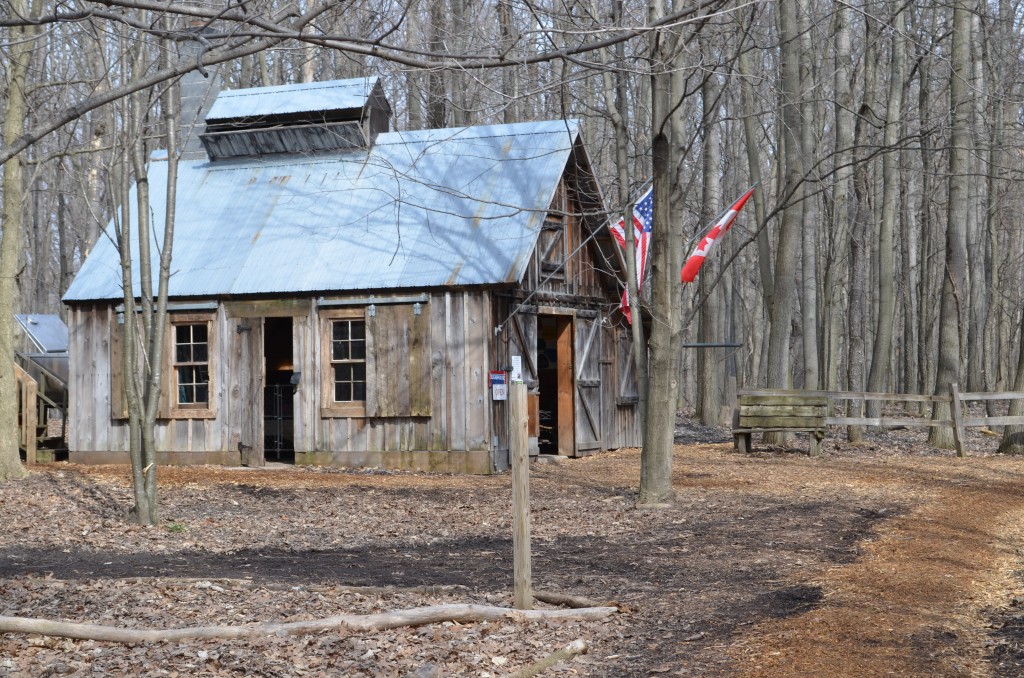 Every 6th grader at the three environmental schools in Grand Rapids gets their own tree to tap at the nature center.  What a cool learning experience.  We saw both the modern method of making maple syrup and the native way of making maple syrup.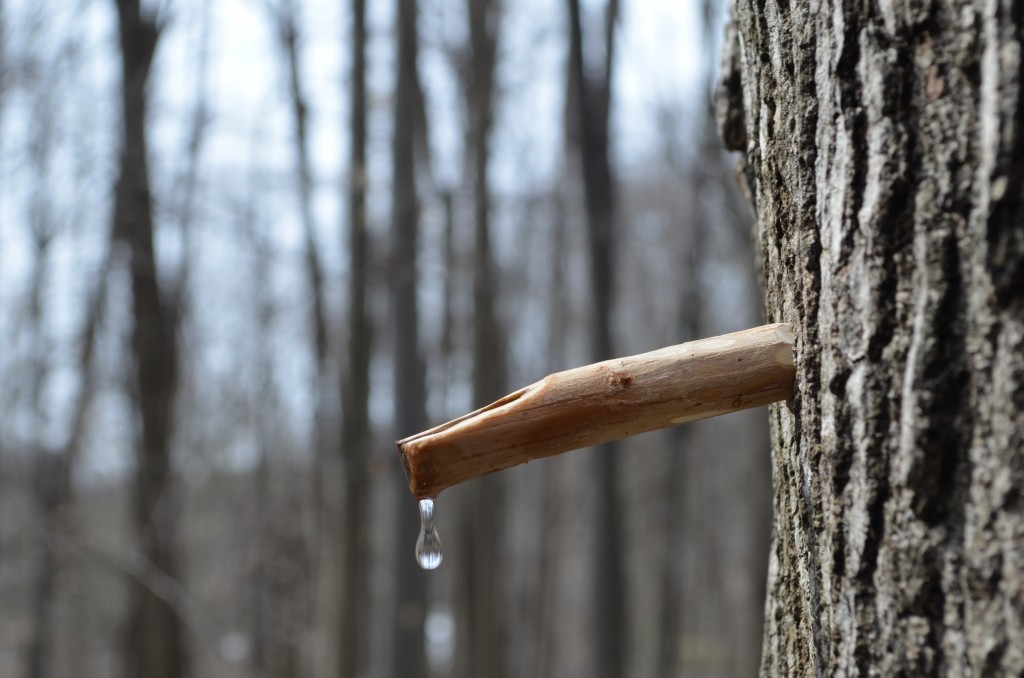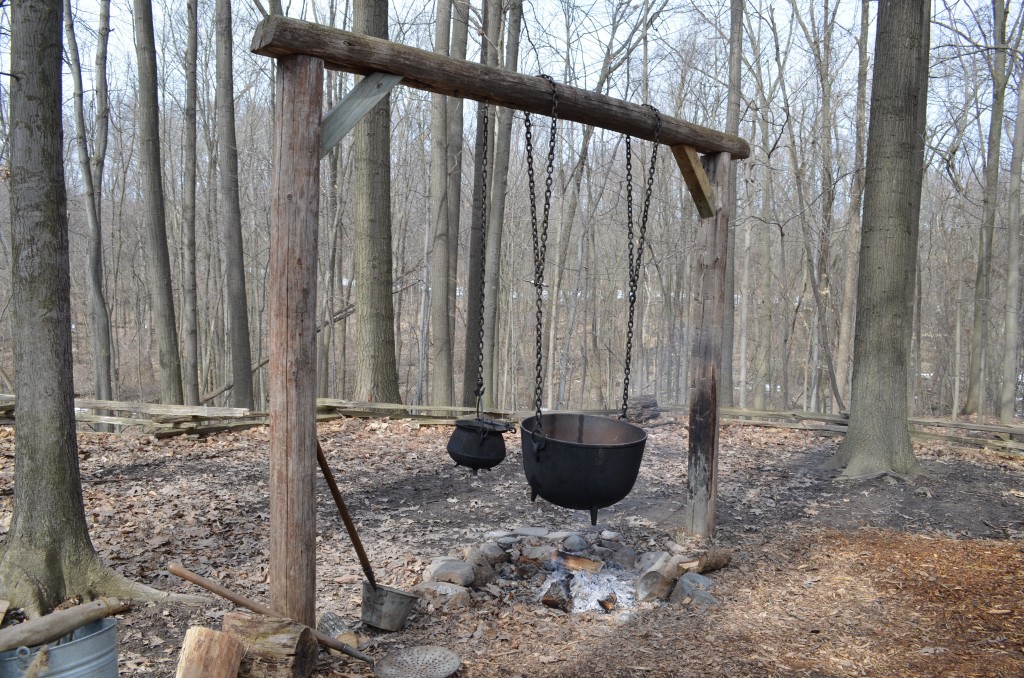 When I was a kid my family tapped all of the trees lining our property, which gave us enough maple syrup to get through the year.  Did you know it takes forty gallons of maple sap to make one gallon of maple syrup?  As you can imagine, that take a lot of time and a lot of boiling.  I very fondly remember standing outside in the snow around the barrel stove fitted with a stainless steel pan, waiting as the sap boiled down.  The aroma of the boiling sap is a scent memory I will never forget and one that I am at a loss for words to describe.  When we walked into the sugar shack and smelled that amazing aroma, I was on cloud nine, transported back to the U.P. in early spring.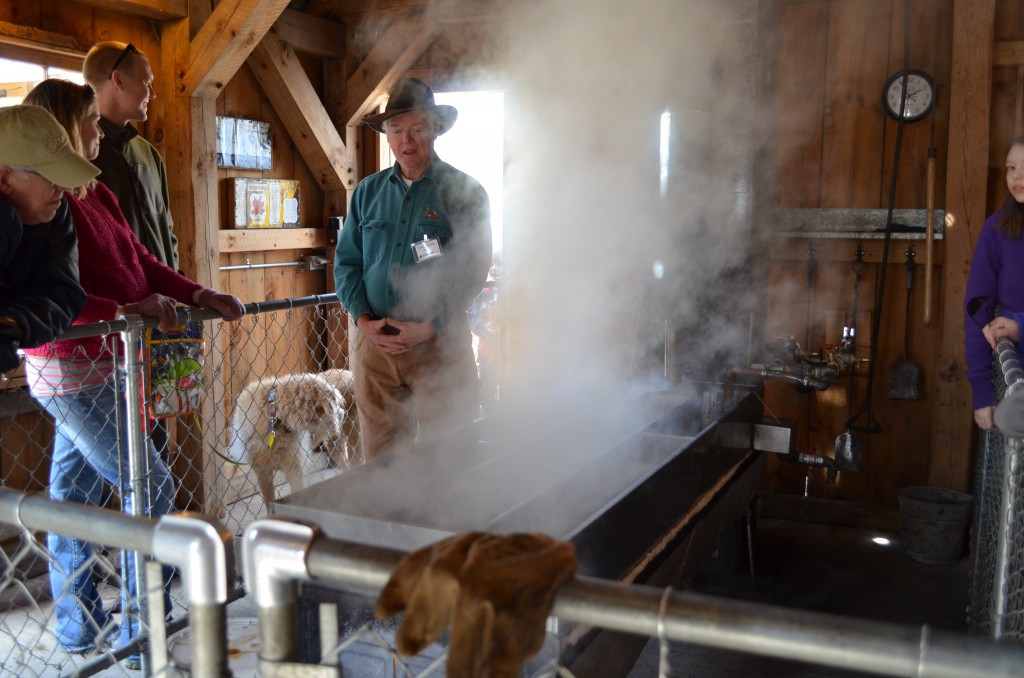 As you can imagine, I had to buy a quart of this syrup after watching it being made.  I couldn't wait to try some and decided that Easter morning I would make buckwheat blueberry pancakes and douse them in this liquid gold.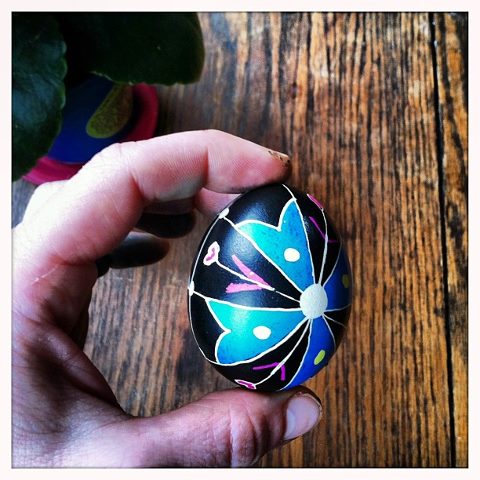 For the pancakes, I just pulled a recipe from the Food Network website.  The only difference was that I used frozen wild blueberries instead of fresh (fresh taste so icky to me out of season).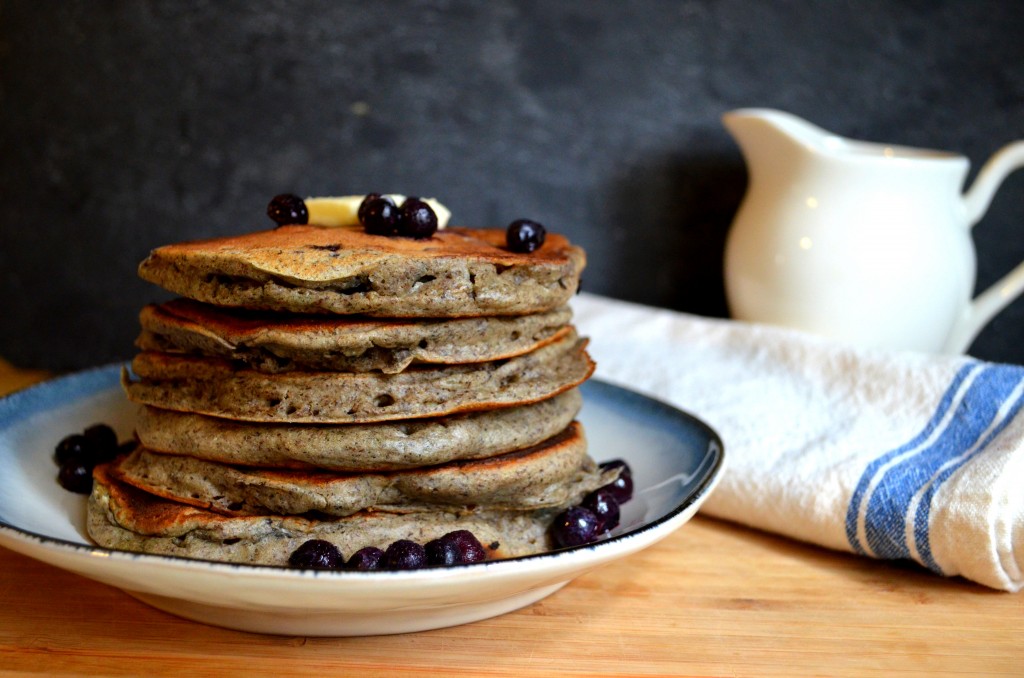 Blueberry Buckwheat Pancakes adapted ever so slightly from The Food Network
3/4 cup buckwheat flour

3/4 cup whole-wheat pastry flour

1 1/2 teaspoons baking powder

1/2 teaspoon baking soda

1/4 teaspoon salt

1 cup buttermilk

3/4 cup nonfat milk

1 tablespoon honey

2 large eggs

2 tablespoons canola oil

2 cups fresh or frozen blueberries, divided

1/2 cup real maple syrup
In a large bowl whisk together the flours, baking powder, baking soda and salt.

In another bowl, beat together the buttermilk, non-fat milk, honey, eggs, and oil.

Stir the wet ingredients into the dry ingredients, mixing only enough to combine them. Stir in 1 cup of fresh or still-frozen berries (if you are using frozen berries, thaw the other cup of berries at this time so they are thawed for serving but make sure the blueberries you add to the batter are still frozen otherwise they will turn your batter blue!).

Preheat a large nonstick griddle or skillet over a medium flame. Ladle the batter onto the skillet with a 1/4-cup measure. Flip the pancake when it is golden brown on the bottom and bubbles are forming on top, about 1 1/2 minutes. Cook the other side until golden brown, about 1 1/2 minutes.

Serve topped with more blueberries and the maple syrup, your favorite book, and your coziest PJs.
Read more at: http://www.foodnetwork.com/recipes/ellie-krieger/blueberry-buckwheat-pancakes-recipe/index.html?oc=linkback