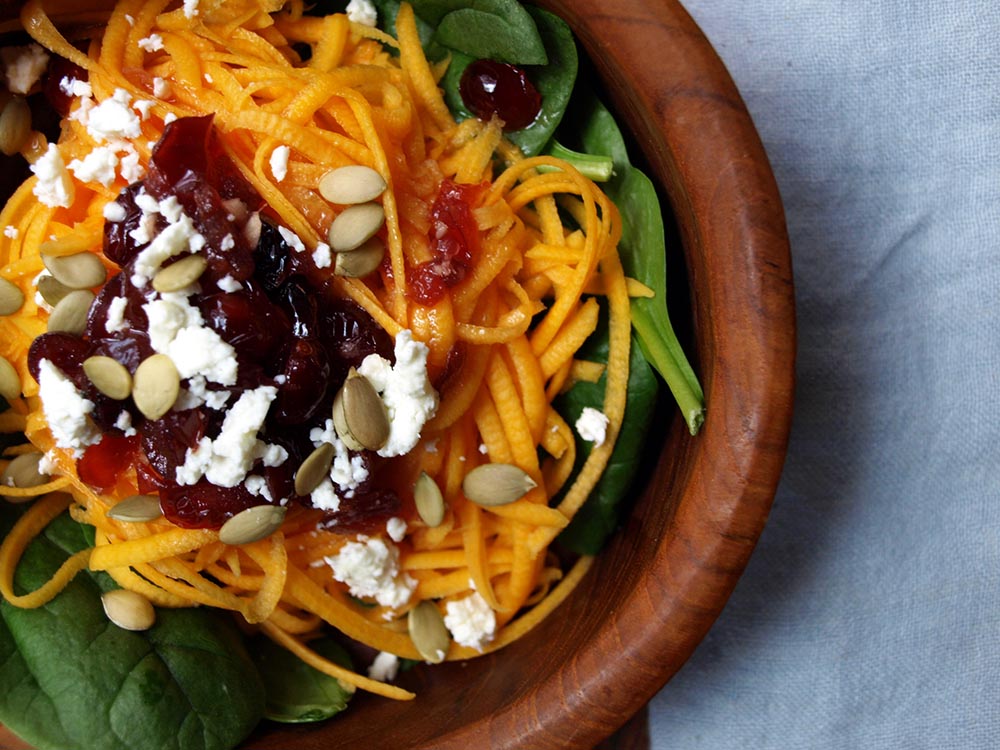 Welcome to week 38 of the Food Matters Project.  I know I've mentioned this before, but this project has been really fulfilling to me.  It's been really great to be part of a cooking community.  It's also been really inspiring to see what all of the other Food Matters Project bloggers create each week.  I'm not always the most creative, especially when I start with a recipe so it's been fun to watch the ways in which everyone steps out of the box to create unique dishes from the launch-point of a Mark Bittman recipe.  I think he would be proud.  I've also been encouraged through this project to try new recipes I would normally skip over in the cookbook (fig and brussel sprout casserole, I'm looking at you).
At this point, I want to encourage anyone who is reading this to participate in the Food Matters Project.  If you have a food blog, and want to cook along with us, please send an email to Lexi and Erin at this email address and let them know you want to hop on board!  We have several more yummy dishes coming up in the next couple of months and would love you to join us on this great cooking adventure!  If you want to know more, head over to the Food Matters Project website and have a look.  You can also browse each week's project photos on the FMP Pinterest board–be prepared to have your mouth water!
This week was one of those weeks where we made a recipe I completely would have skipped over in The Food Matters Cookbook.  I have never eaten raw butternut squash despite loving raw zucchini and summer squashes in my salads.  This salad was pretty good.  Good enough that a bunch of 9 to 11 year olds actually ate it up at a Harry Potter birthday party on Saturday (but I have to say they were a group of some pretty cool, adventurous kids so this may not be representative of all of kid-land).  I say pretty good because I personally like the salad better with roasted butternut squash.  This salad also tastes good tossed into a wok and sauteed (spinach, squash, cranberries and all) and that is how I will serve it going forward.  I modified my recipe slightly because I didn't have fresh cranberries or orange juice.  For the original recipe, check out Erin's gorgeous blog, The Goodness Life, for whole foods inspiration and mouth-watering photography.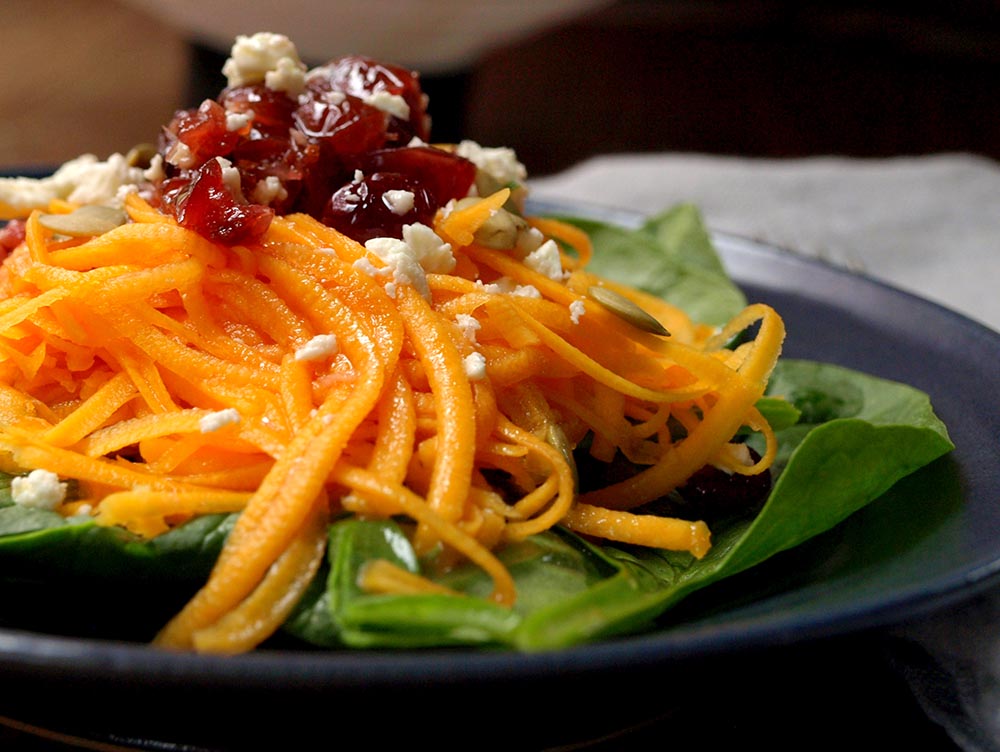 Raw Butternut Squash Salad with Cranberry Vinaigrette; adapted from the Food Matters Cookbook
1/2 cup dried cranberries
3/4 cup water
1 tablespoon minced ginger
3 tablespoons olive oil
1 tablespoon honey
salt and black pepper
1 butternut squash (about 1 1/2 pounds), peeled and seeded
1 Tbsp lemon juice
Pepitas to serve (optional)
Feta, crumbled, to serve (optional)
Spinach to serve (optional)
Combine the cranberries, water, and ginger in a small saucepan over medium-low heat. Cover and cook, stirring occasionally, until the berries soften, 10 minutes or so. Remove the cranberries from the heat and add the oil, honey, lemon and some salt and pepper. Stir until well combined.
2. Meanwhile, grate the butternut squash by hand or in a food processor. Transfer the squash to a large bowl, add the warm cranberry dressing, and toss to combine everything. Serve warm or at room temperature on a bed of spinach with pepitas and feta, if you like. (Or cover and refrigerate the salad for up to several hours; bring to room temperature before serving.)