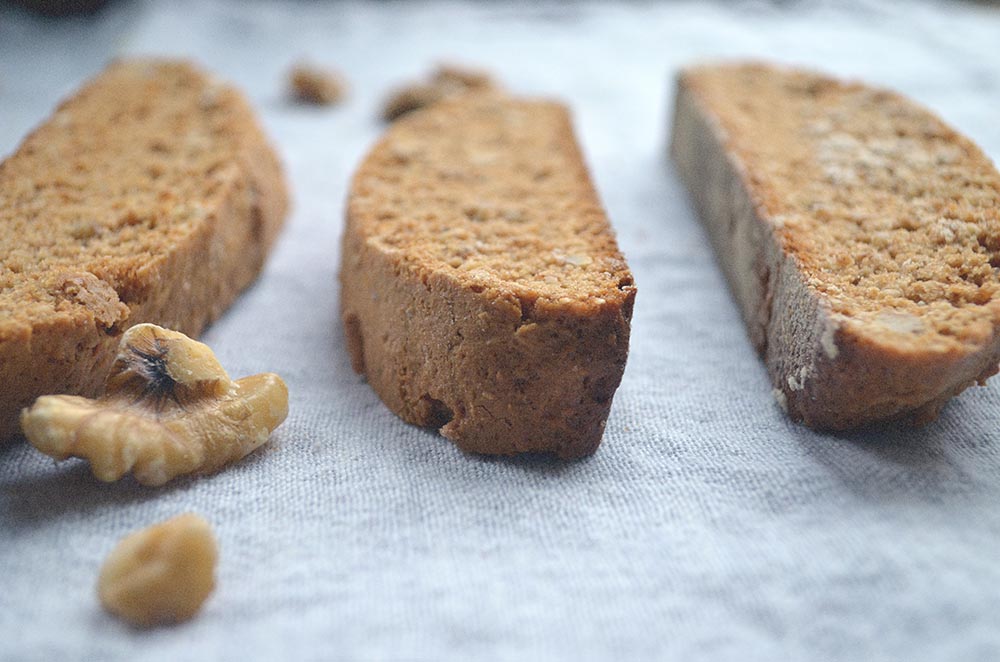 I just listened to a wonderful TEDx talk by Sarah Britton, the author of one of my very favorite food blogs, My New Roots.  The TEDx talk was called "One Change" and in it, Sarah talks us through the idea that one small change in the kitchen can have life changing consequences.  Food, she argues, is life sustaining and life changing.  What you reach for in the grocery store is an important choice with long term consequences.  'More than fuel, food can be a powerful medicine.'  Sarah reminds us that whole foods make us feel better and they simply taste better.  At the end of the talk, Sarah shows the audience how, in a matter of minutes and with the most basic of kitchen tools, you can make your own nut milk at home.  Not only is it cost-effective, it tastes better and it empowers you, both in the kitchen and in your life.
I must have nodded my head 98 times while I was listening to that talk.  I couldn't agree more.  It is so fulfilling and empowering to me to make my own foods from scratch.  I get so much joy from experimenting in the kitchen and my successes are shared with friends and family as I make the rounds calling and urging them to please try this at home.
Coincidentally, I was listening to Sarah's talk while making this week's Food Matter's Project recipe (chosen by the ever-adventurous and darling Margarita at Let's Cook and Be Friends).  Coincidentally, it was my very first time making biscotti.  And perhaps not coincidentally, I plan to continue making my own biscotti for years to come.  One change.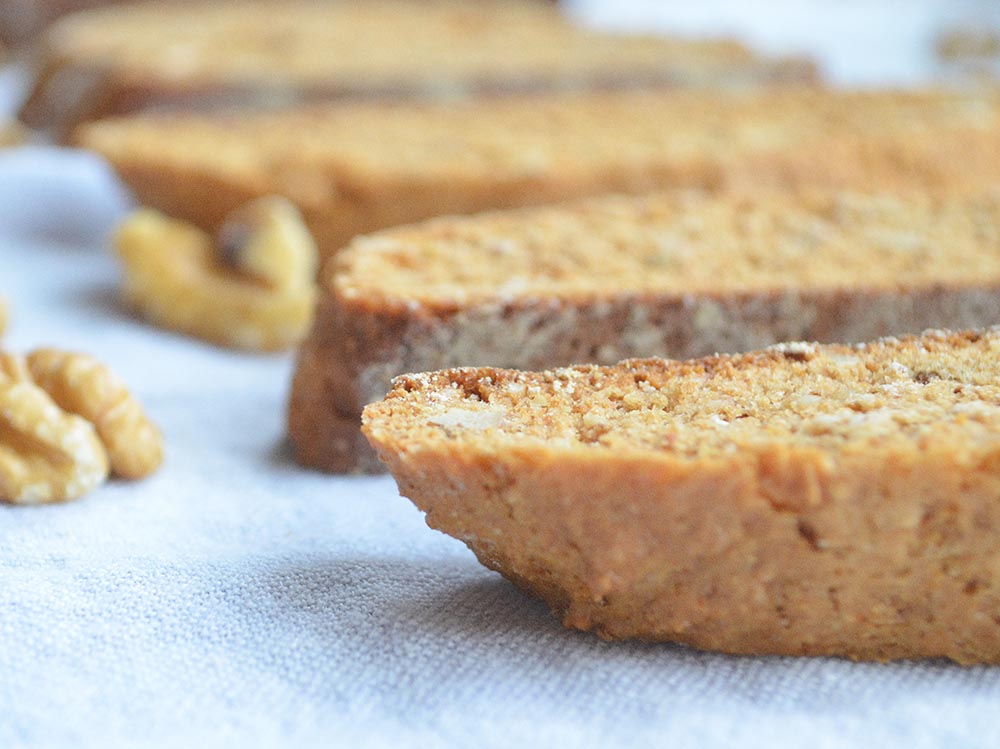 Biscotti rarely calls to me at a bakery.  Next to all of the more gooey, more creamy, more sweet sweets, biscotti fails to convince.  Maybe it was smelling the biscotti baking in my own kitchen, maybe it was discovering just how easy it is to make, or maybe it was simply the fact that I made it myself (!) that I find myself hooked.  Biscotti instantly found its way onto my list of food gifts to make for friends and family at the holidays.  Biscotti instantly found its way into my heart and into my Sunday morning coffee routine.
This recipe is great because there isn't too much sugar (next time I will experiment with using agave or sucanat and see how that goes) but it still ends up being satisfying.  For my holiday gifting, I plan to dip some biscotti in dark chocolate to make it more enticing but for me, this simple version is the perfect starting point and perfect in itself.  Sitting in my window seat with my cup of pour-over coffee, I'm in a happy place.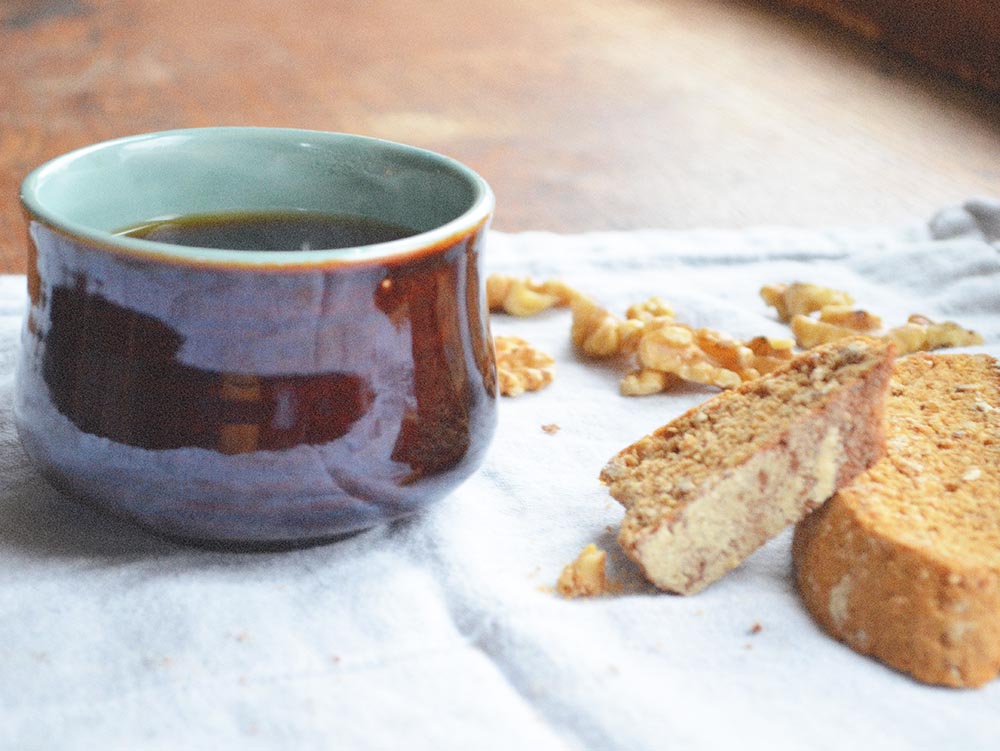 Please share with me any of your own cooking revelations.  Is there anything you always used to buy but now only make at home?  In the meantime, please try this at home!
To read about what other great biscotti ideas the Food Matter's Project bloggers came up with, head here.  To get a quick visual scan of everyone's creations, head on over to our Pinterest site.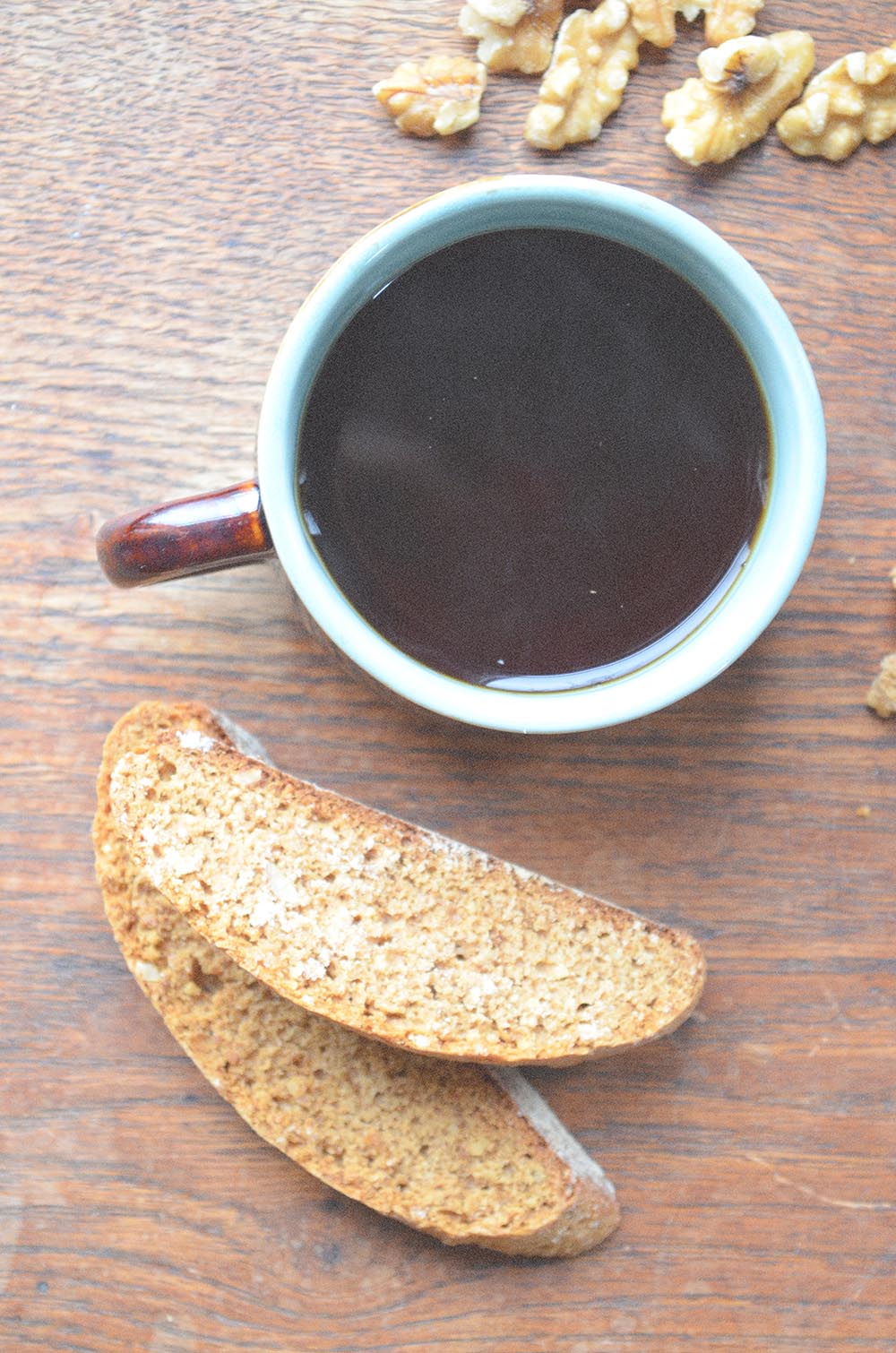 Walnut Biscotti; from Mark Bittman's Food Matters Cookbook
Makes 2 to 3 dozen; Time:  1 and 1/4 hours, mostly unattended
Even without eggs and butter, these biscotti aren't too dry, and they maintain their pleasant texture for days.  Serve with coffee or tea.
1 and 1/3 cups walnut halves
1 cup all-purpose flour, plus more for dusting
1 and 1/4 cups whole wheat flour
2/3 cup brown sugar
1 teaspoon baking powder
1/2 teaspoon baking soda
1/2 teaspoon cinnamon
Pinch of salt
1/4 cup honey
Vegetable oil for greasing pan
Heat the oven to 350°F.  Put half the walnuts in a food processor and pulse until finely ground.  Transfer to a large bowl and add the remaining walnuts along with the flours, sugar, baking powder, baking soda, cinnamon, and salt; mix well.  Add the honey and 3/4 cup water and mix until just incorporated, adding a little extra water if needed to bring the dough together.
Lightly grease 2 baking sheets with a little oil and dust them with flour; invert the sheets and tap them to remove the excess flour.  Divide the dough in half and shape each half into a 2-inch wide log.  Put each log on a baking sheet.  Bake until the loaves are golden and beginning to crack on top, 30 to 40 minutes; cool the logs on the sheets for a few minutes.  Lower the oven temperature to 250°F.
When the loaves are cool enough to handle, use a serrated knife to cut each on a diagonal into 1/2-inch thick slices.  Put the slices on the sheets, return them to the oven, and leave them there, turning once, until they dry out, 25 to 30 minutes.  Cool completely on wire racks.  Store in an airtight container for up to several days.