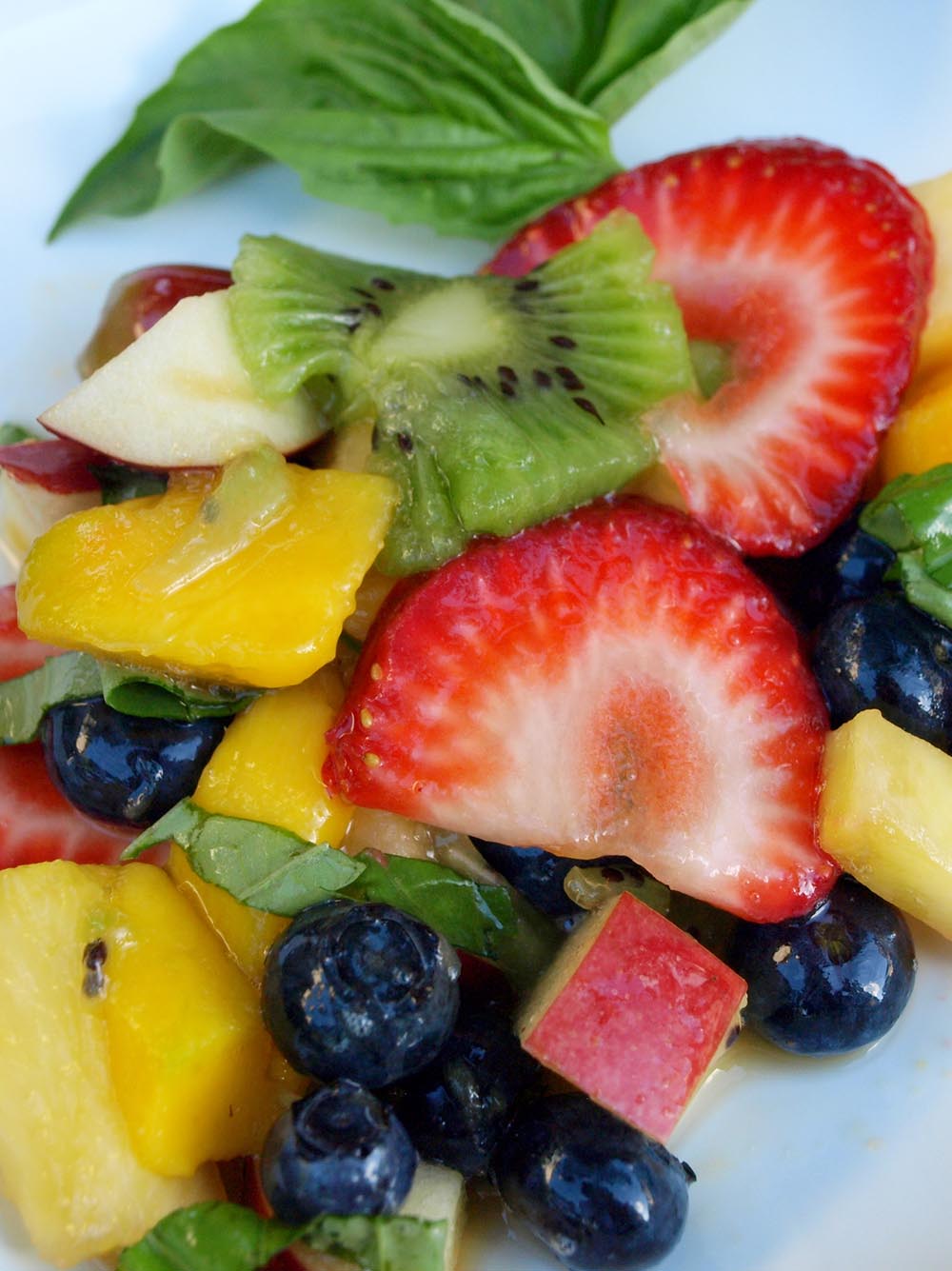 Already week 16 of the The Food Matters Project!  This week was Mexican Style Fruit Salad with Grilled or Broiled Fish.  As you can already see, I didn't make the fish.  And I went my own way and made a totally different fruit salad.  I posted this fruit salad with lime-basil dressing way back in the early stages of trying to start a blog (before a 1 and 1/2 year hiatus), when I had nary a clue about how to photograph food.  Apparently I didn't even think to photograph my fruit salad so I jumped on this opportunity to make it again and give it the justice it deserved.  I have been having a great time learning how to photograph food and have had successes and failures, as you've seen.  I hope the photo of fruit salad does it justice because really and truly, you must try this fruit salad.  Do me a favor, do you a favor, do everyone you know and love a favor and make this fruit salad.  Fruit salad is perfect in its simplicity but this sweet dressing takes it to a place you never knew it could go.  You will want to make it this way every time.  And you can!  It takes an extra 3-4 minutes to make the dressing so just do it.
If you'd like to check out the Food Matters Project recipe for Mexican Fruit Salad with Broiled or Grilled Fish, go to Sarah W.'s blog, Food and Frederick, and check it out–it looks wonderful.  The FMP group is a pretty spunky and innovative bunch so they have come up with some wildly delicious-looking variations on the recipe this week.  Check out their versions on The Food Matters Project website and be inspired.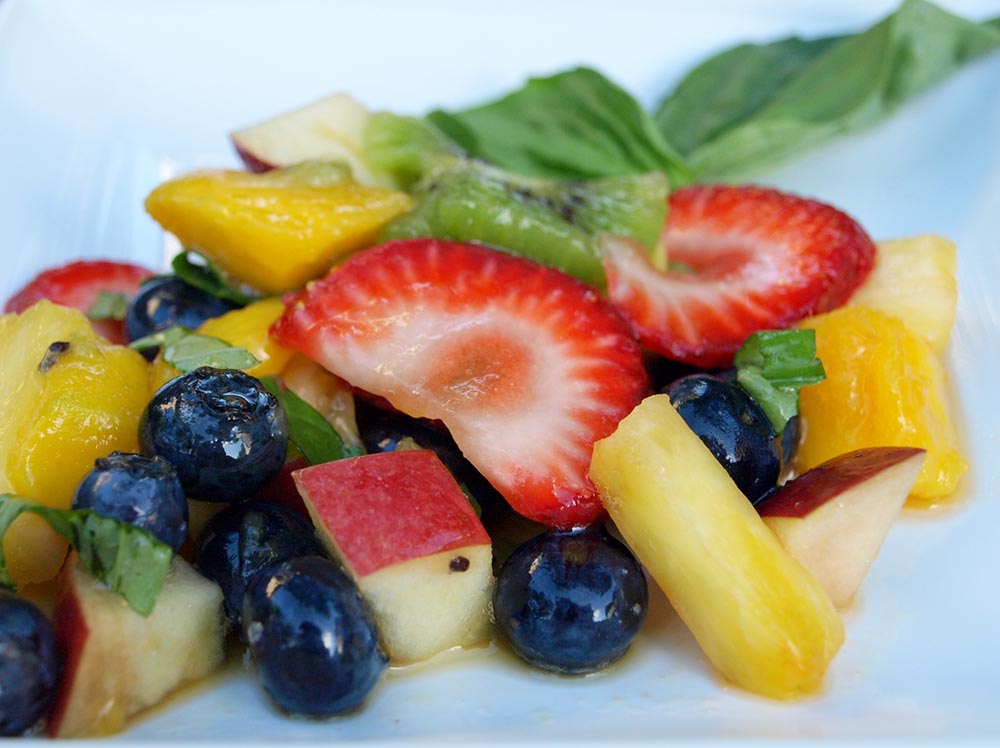 Fruit Salad With Lime-Basil Dressing; Adapted from Cooking Light Magazine, March 2008
1/2 cup light agave nectar (you can substitute sugar if you don't have agave)
1/2 cup water
1/2 cup packed basil leaves
1 tablespoon grated lime rind
4 cups cubed pineapple (about 1 medium)
1 cup quartered strawberries (about 1 pound)
2 cups cubed peeled mango (about 2 large)
2  kiwifruit, peeled, halved lengthwise, and sliced
3/4 cup blueberries
1 apple
1 cup red or green seedless grapes
Combine agave nectar and 1/2 cup water in a saucepan; bring to a boil. Cook 1 minute. Remove from heat; stir in basil and lime zest. Cool. Strain sugar mixture through a fine mesh sieve into a bowl; discard solids.
Combine pineapple and remaining ingredients in a large bowl. Drizzle with agave mixture; toss gently.
NOTE:  You can use any fruit you want–the above fruits are suggestions only.