Ahhh….springtime  We are well into spring (and moving into summer quickly) here in Michigan.  What a perfect time of year.  Everyone is coming out of hibernation.  Neighbors reappear and porches fill up with people talking and laughing, enjoying happy hours and snacks.  I love the bonus day Memorial weekend gives…rather than crunching everything into 2 days, I have an extra day to use to relax and be spontaneous.  Today my meanderings took me to the newly renovated Fulton Farmer's Market for the first time this year.  I ran into my favorite farmers, Devon and Chad, from Green Wagon Farm in Ada (They have shares and half shares!  Check them out at:  http://www.greenwagonfarm.com/) and came home with some lovely sunflower sprouts, which turned into a quick lunch of thin crisps, goat cheese, and sprouts.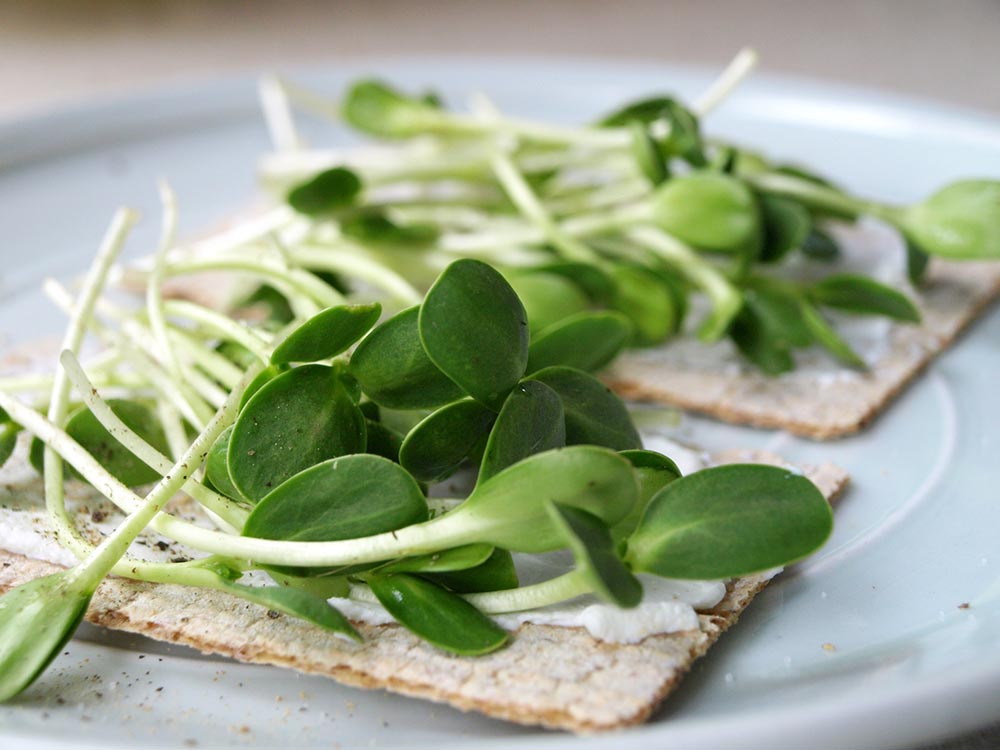 I also came home with some delicious raw milk cheddar, blue and brown eggs, some Michigan asparagus, and a recommendation to check out a new documentary, Urban Roots (http://urbanrootsamerica.com).  Urban Roots is a documentary about the urban farming experimentation going on in Detroit.  Looks very interesting and very inspiring.
Today's lunch reflected the spirit of my day:  simple and carefree.  It was a great reminder that the months ahead will be full of life and simple tastes.