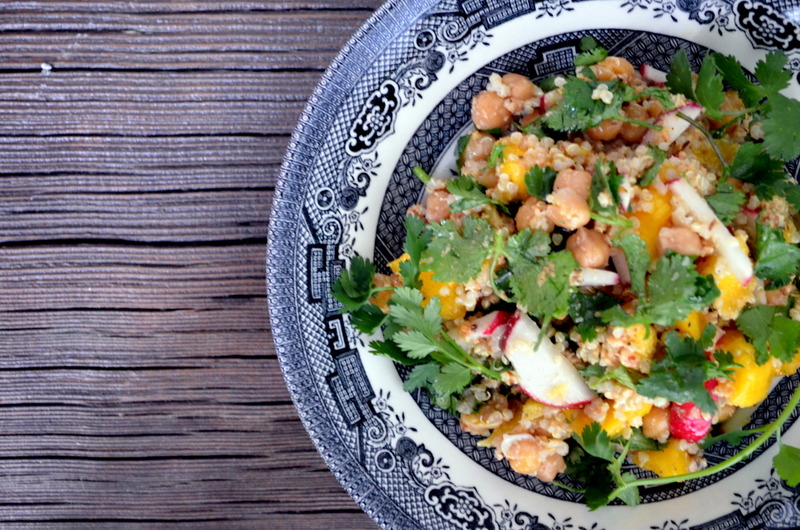 Well, it's been a little while!  I've been busy, busy, busy.  This past weekend I had a Dinner With Aura booth at the Grand Rapids Public Library's Green Market Expo.  It was so much fun!  I sold some granola and biscotti, raffled off Super Natural Everyday, and met so many awesome people who were interested in eating healthier.  Several folks mentioned that they were simply trying to reduce the amount of meat they ate, replacing a few meals a week with vegetarian options.  That got me so excited.  I truly believe that small changes add up.  It can be really intimidating to be expected to change everything about your eating habits.  Eating is such a personal and habitual experience so I believe that tackling one change at a time is the key to long-lasting change.  I met a lovely woman who wanted to start by eating vegan three days a week.  I'm so excited to hear how that goes for her and excited to see what new foods she will discover in the process.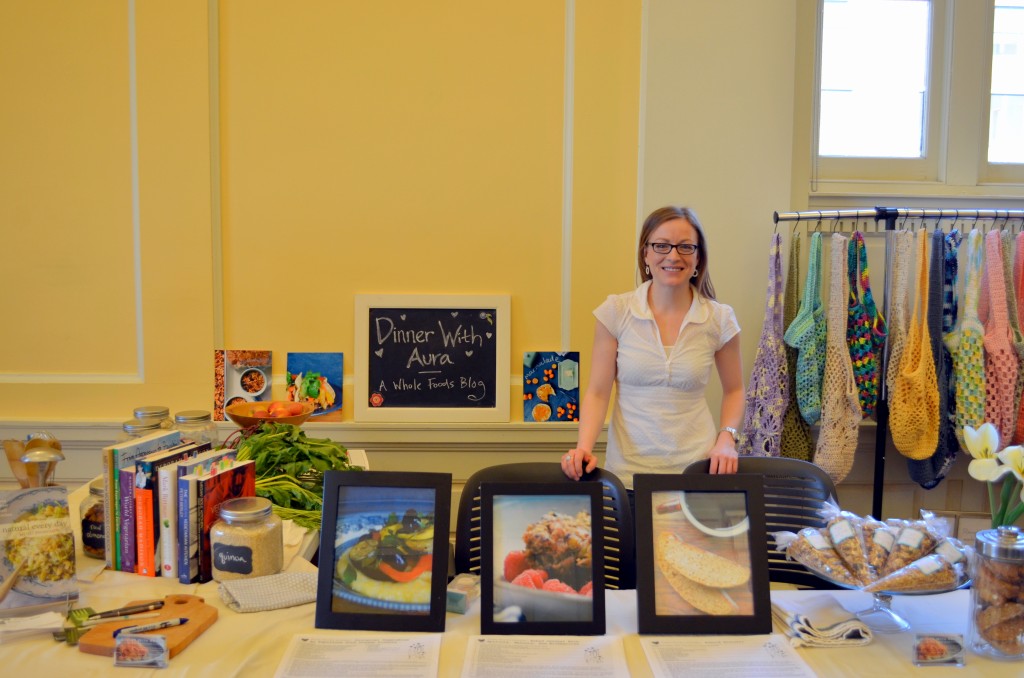 I've also been busy moving my honey into my house.  Having lived alone for three and a half years, this has been a big change!  We are in the process of merging our things and getting into a routine.  I'm excited to see what the future holds for us.
This weekend was so busy that I just ate really simple dishes.  I was cooking for myself this weekend so things were back to my usual one person meals, quinoa with sauteed kale, zucchini, carrots, etc.  I really don't mind eating like that most of the time but it is fun to have someone to cook for and I tend to make more substantial meals when I'm not on my own.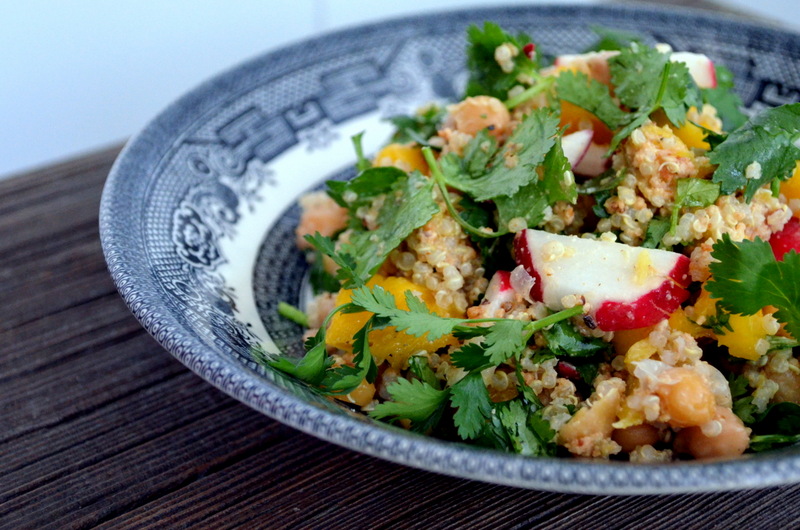 Today, I was so happy that at about 7:00 I finally had time to cook up the recipe for the Food Matters Project.  I was even more happy that it is finally spring and we have daylight at 7:00!  This dish was so easy to put together and so tasty.  All I can say is thank you for the awesome pick, Jess!  Once again, I had a hard time imagining what this salad would end up looking and tasting like.  The result was such a pleasant surprise.  It had so many flavors I love all in one bowl.  I modified the dish somewhat, adding quinoa, radishes, and peanut to the mix.  The chickpeas and quinoa provide protein and the nuts provide healthy fats.  This salad is a great main dish meal.  If you are looking for something a little different and very, very easy, try this!  You won't be disappointed.  If you want the original recipe, head over to Jess's site.  And to see the variations everyone came up with, head over to the FMP website.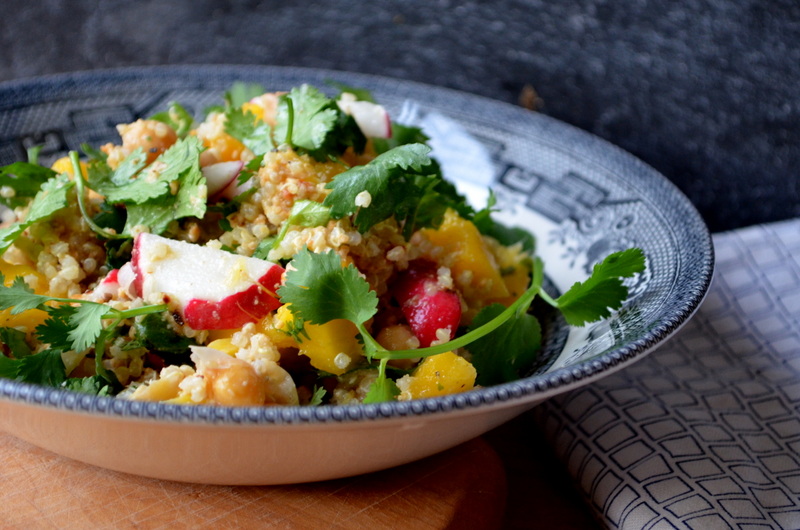 Chickpea and Quinoa Salad with Cashew Chutney;adapted from Mark Bittman's The Food Matters Project
1 teaspoon cumin seeds

1/2 small dried hot red chile or ¼ tsp of red chili flakes

1/3 cup cashews (raw are fine)

¼ cup peanuts

1 small garlic clove, minced

Salt and black pepper

3 cups cooked or canned chickpeas, drained

1 and ½ cups quinoa

1 cup chopped fresh mangoes (can also use apricots)

Juice of 1 lime

Olive oil as needed

1/2 cup chopped fresh cilantro

3 radishes, cut into matchsticks
To make chutney:  In a small, dry skillet, combine cumin seeds, chili, cashews, and peanuts. Heat over medium heat, shaking pan frequently for 3 to 5 minutes or until everything colors slightly and becomes fragrant.

Transfer to blender or food processor. Add garlic and a sprinkling of salt and pepper. Process, stopping machine to scrape down sides if necessary, until finely ground but not as smooth as peanut butter.

To assemble salad: In a salad bowl, toss chickpeas, quinoa, and fruit with chutney. Add lime juice and a little oil if needed to help bring everything together. Stir in cilantro and radishes. Taste. Adjust seasoning. Serve immediately or cover and refrigerate for up to 1 day.  Enjoy!!!