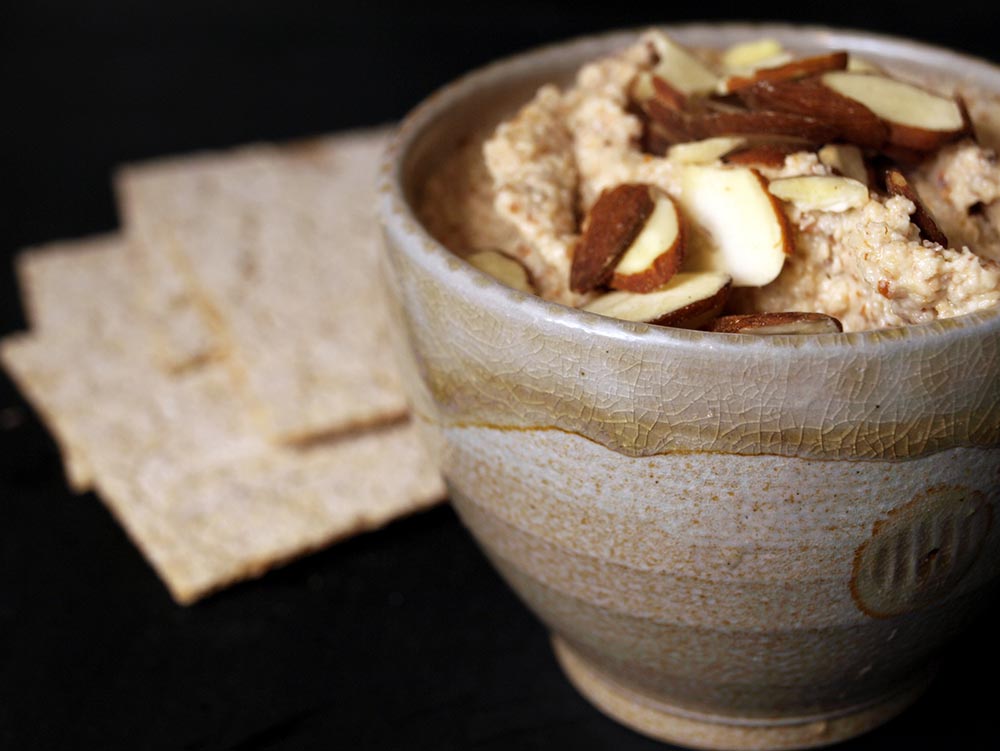 This week's Food Matters Project recipe was cheese-nut balls…chosen by Jess at Cheese Please.  Think holidays and those orange cheese balls covered in sliced almonds that can be found on many a buffet.  Well, in classic Bittman style, he has reinvented this classic to a more flavorful and less processed version that is so much tastier than the store-bought kind.
I used Bittman's recipe as a starting point but created my own version, which can be served as a spread or chilled and formed into a patty or ball.  This recipe will certainly find its way onto my holiday tables!  Feel free to substitute different cheeses, nuts, or additions like caramelized onion, roasted garlic, or fresh herbs.  This is one of those recipes that if you use quality ingredients, you can't go wrong.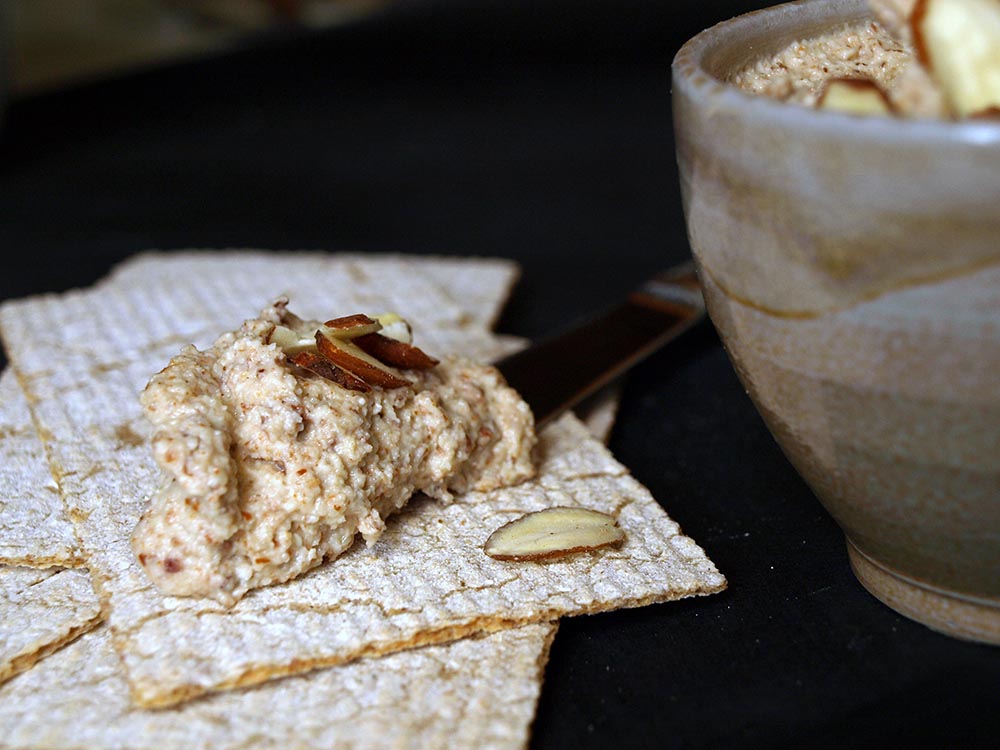 Aged Cheddar Almond Cherry Spread; adapted from Mark Bittman's Food Matters Project Cookbook
Time:  10 minutes
1.5 cups raw almonds
Juice of 1/2 lemon
1/4 tsp cayenne, optional
Salt and black pepper
1/4 cup grated Parmesan cheese
4 ounces aged cheddar cheese
1/4 cup sliced dried cherries or cranberries
sliced almonds for garnish or for rolling, optional
Put the nuts in a food processor and pulse until very finely chopped and almost paste-like.  Add the lemon juice, cayenne, Parmesan, cheddar, a pinch of salt and pepper, and 1/3 cup water.  Process until the mixture is creamy and spreadable; add a tablespoon or 2 more water if it seems too thick.
You can serve this as a spread (as in my photos) or chill for 1/2 hour and shape the mixture into balls or disks.  If you go that route, shape the mixture into 1 large or 2 medium balls.  Roll the balls into sliced almonds, wrap in plastic, and refrigerate to set up firmly.
Serve with crackers, bread, or crudites.