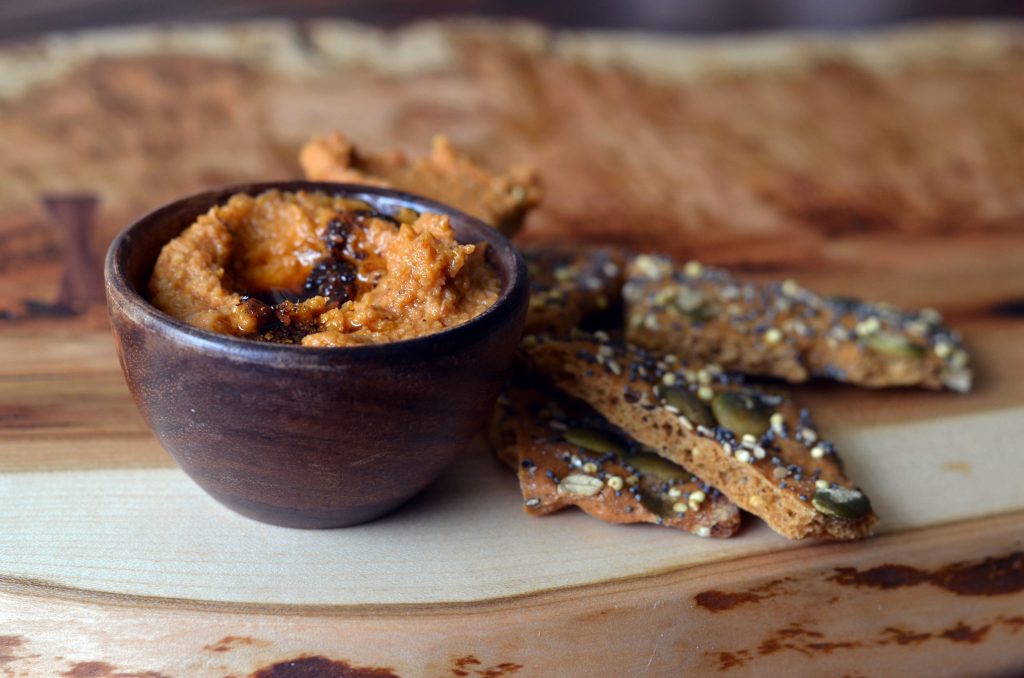 I'm sorry to admit it but I fell deep into a cooking rut over the past several months.  I've been on autopilot and turning over and over again to my tried and true meals.  Enchiladas, huevos rancheros, chili, tamales, stir fry…same ol, same ol.  I was feeling pretty uninspired.  Until…a couple of months ago when I was given the opportunity to pilot a home delivery program for groceries.  Total game changer.  The act of sitting down to order my groceries online every weekend has led me to start meal planning more seriously and has inspired me to shake things up a bit.  And seriously…shopping for groceries in my jammies instead of shopping with a toddler in a busy store on the weekend?  Heck yes!
One of the fun new things I've been doing with my meal planning is picking a cookbook every week and choosing two or three recipes from it to try that week.  A couple of weeks ago we had Berbere red lentil stew (fantastic!), pad thai, and red flannel hash from Cooking Light's Global Kitchen and Lighten Up, America! cookbooks.  Next week I'll be moving onto Bryant Terry's Vegan Soul Kitchen with BBQ tempeh and spicy smothered green cabbage on the menu.  But this week I'm having a wonderful time reading and cooking from Peter Berley's The Modern Vegetarian Kitchen.  On Sunday I made Balsamic Glazed Beets and this flavor packed pate.  Tonight, my husband made the Three Sisters Stew with masa dumplings and spiced pumpkin seeds.  It was a delicious departure from my normal soup repertoire.
This pate, one of my favorite new recipes, is great smeared on top of crisp crackers, pita crisps, or used as a dip for your favorite crudites.  This is also a kid friendly recipe.  My 15-month old waddled back into the kitchen several times to tug on my leg for another taste.  Finally, it's freezer friendly – perfect to pack away in little containers for snacks at work or on the go!
Winter Squash-Walnut Pate; Adapted From The Modern Vegetarian Kitchen By Peter Berley
Ingredients
1 pound winter squash, such as pumpkin, acorn, butternut, or buttercup, peeled and cut into 2 inch chunks
Coarse sea salt
1/2 cup dry-pack sun-dried tomatoes
4 and 1/2 tablespoons extra-virgin olive oil
1 large onion, diced
2/3 cup walnuts, coarsely chopped
3 garlic cloves, chopped
2 tablespoons chopped fresh sage
1/8 teaspoon red pepper flakes
Freshly milled black pepper
Instructions
Preheat oven to 400 degrees.
Toss squash chunks with 1/2 tablespoon olive oil and sprinkle with sea salt. Evenly distribute squash onto a sheet pan and place in the oven. Bake for 15-20 minutes until you can easily pierce with a fork. Remove from oven and allow to cool slightly.
In a small saucepan over high heat, combine the tomatoes and enough water to cover. Bring to a boil, then turn off the heat and set aside for 10 minutes to soften.
In a saute pan over medium heat, warm the oil. Add the onion and saute for 4 to 5 minutes, until it softens and begins to brown. Add the walnuts, garlic, sage, and red pepper flakes and saute gently for 5-7 minutes, until the walnuts are fragrant.
Drain the plumped tomatoes but save the liquid. Transfer to the bowl of a food processor fitted with a metal blade. Add the sauteed vegetables and winter squash. Puree until creamy, adding the reserved tomato water if needed, until the desired consistency is reached.
Season with salt and pepper to taste, and serve warm.
https://honeycreekkitchen.com/winter-squash-walnut-pate/
Copyright www.dinnerwithaura.com