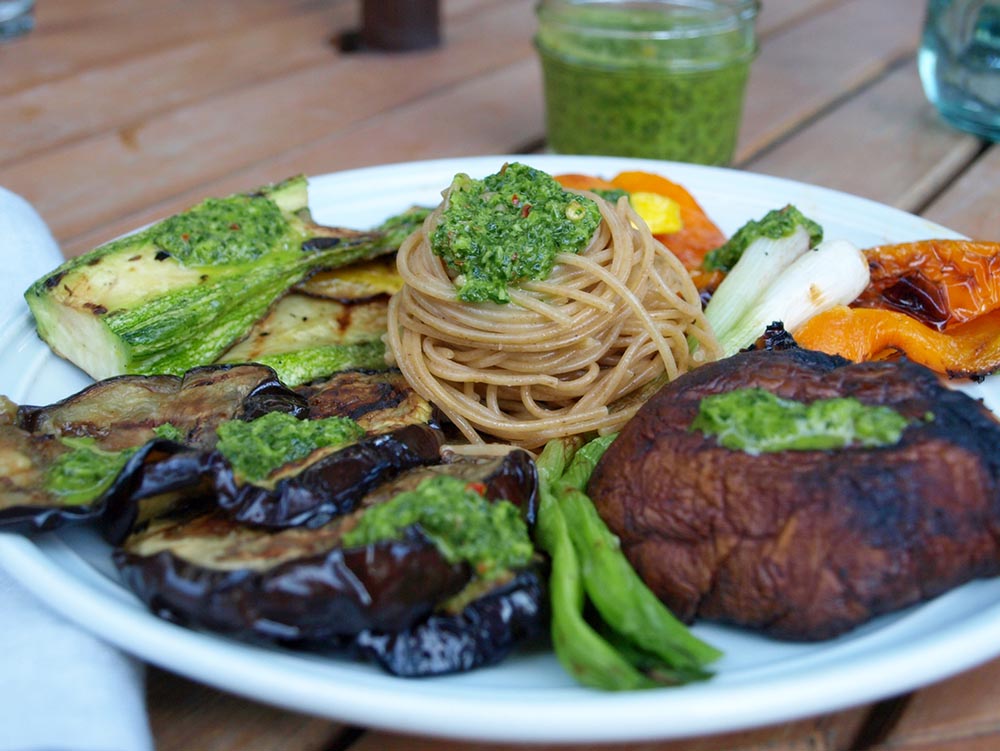 Yes folks, it's another The Food Matters Project Monday!  So many new things have come out of my kitchen due to this project and this is no exception. The Food Matters Project has been (and I am sure will continue to be!) a very fun project for me.  It has involved cooking along with about 50 other food bloggers and seeing what amazing variations they all come up with.  It's been fun and inspiring and always pushes me to try new things outside of my repertoire. This week's recipe was chosen by Lexi.  Click on her name and head over to see her inspiring blog, Lexi's kitchen.  This week, all of the vegetables in her dish were picked from her own garden!  Awesome, Lexi!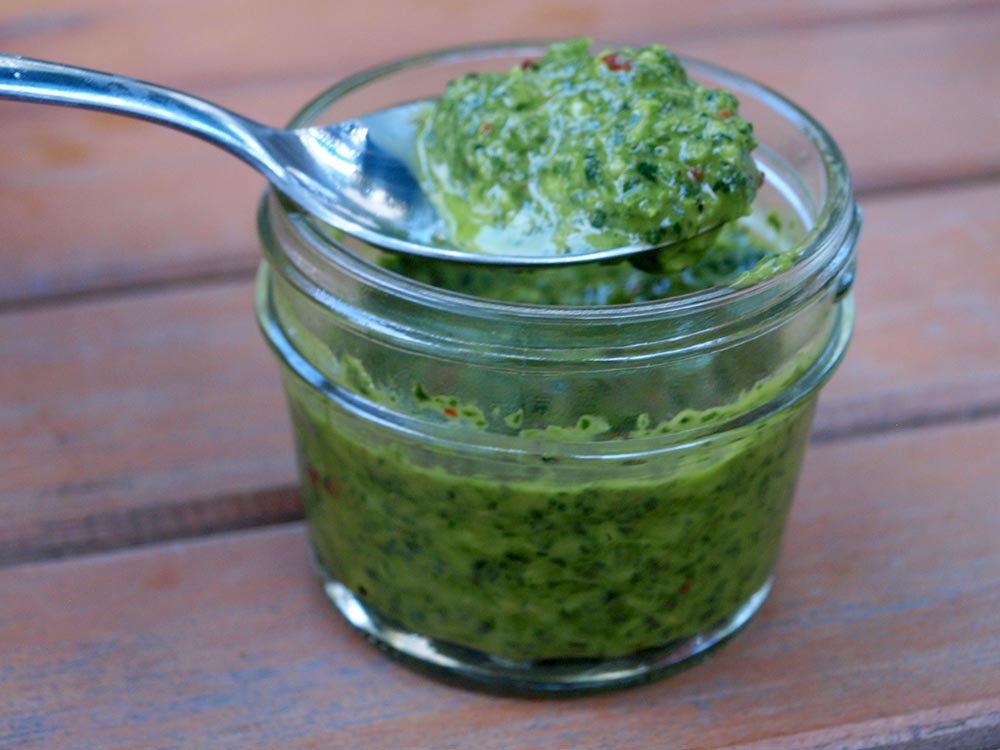 This week's recipe features chimichurri, a quick and easy Argentinian herb sauce.  My first chimichurri sauce came about a couple of months ago after reading ahead in the Food Matters schedule and seeing this choice from Lexi.  I didn't want to wait!  It definitely amped up my dish then but making it again a couple months later with mixed grilled vegetables on a beautiful summer night really brought out the best in it.
MIXED GRILL WITH CHIMICHURRI
(Recipe adapted from Mark Bittman's The Food Matters Cookbook)
Makes 4 servings    Time  45 minutes
1 or 2 eggplants, cut into thick slices
2 cups fresh parsley (mostly leaves, but thin stems are okay)
Salt and black pepper
3 garlic cloves (I used 1 big fresh clove and it did the work of 3 supermarket garlic cloves)
1/2 cup olive oil, plus more for grilling
2 TBSP. lemon juice
1 tsp. red chile flakes
2 portobello mushrooms
2 summer squash, cut lengthwise into thick slices
1 bunch scallions
Prepare a grill or turn on the broiler; the heat should be medium-high and the rack about 4 inches from the fire. If time allows, sprinkle the eggplant liberally with salt, let rest in a colander for at least 20 minutes or up to an hour, rinse, and pat dry.
Combine the parsley with a sprinkle of salt and pepper, the garlic, and about 1/4 cup of the oil in a food processor or blender. Process, stopping to scrape down the sides of the container once or twice. With the machine running, add the remaining 1/4 cup oil gradually, then add the lemon juice and chile flakes. Add a little bit of water if you want a thinner mixture. Taste and adjust the seasoning.
Brush the eggplant, portobellos, and squash with oil and sprinkle with salt and pepper. Working in batches, grill or broil the pieces, turning occasionally, until browned and tender, 15 to 20 minutes. When the mushrooms are done, slice them. As all the vegetables finish, transfer them to a large serving platter.
Finally, cook the scallions (no need to brush them with oil), turning once or twice, until they are lightly charred, just a minute or two. Drizzle some of the chimichurri over the vegetables and pass the rest at the table.  I served mine with some whole wheat angel hair pasta topped with…what else?  Chimichurri!