Not too long ago I was raving about how I could waltz over to the bakery and buy a ball of pizza dough for $3 and make quick and cheap homemade pizza.  This week's Food Matters Project recipe choice got me to take it a step further and make my own pizza dough.  The host this week for the Food Matters Project is Niki–check out her blog, Salt and Pepper to see what she did for this week's recipe.  To see the other Food Matters Project participants' recipes and ideas, head over here.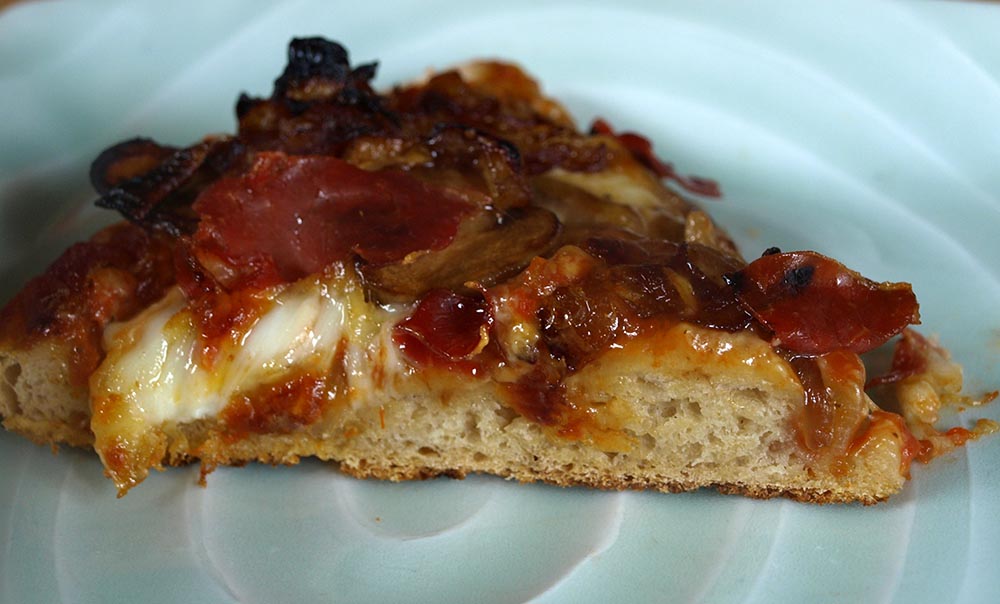 Growing up, I primarily had homemade pizza.  My mom would make the dough and press it into a couple of sheet pans, topping it with tomato sauce and cheese.  I can still remember the distinct taste of that pizza and remember hoping I didn't get a corner–too much crust!  The real pizza treat when I was a kid was Pizza Hut.  In 5th and 6th grade our school participated in Book It!, a five month reading incentive program.  The deal was that you had to read five books each month.  For every month you successfully completed, the teacher would give you a sticker to put on your awesome Book It! pin.  I took Book It! very seriously–it was a BIG DEAL to me because we never had money to go out to eat.  With my pin filled out, I would go to Pizza Hut and get my free pan pizza.  I'm sure that one of the main objectives of the program was not just to get kids to read more but to get kids into the door to get their pan pizza and then have mom or dad pick up a pizza to bring home for dinner.  Not my family!  We would walk in and leave with my free pan pizza and I remember how excited I was about it all, smiling about what I earned while it warmed up my lap the whole way home.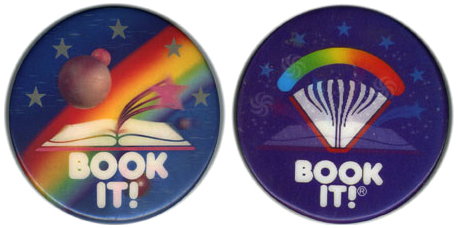 Somewhere along the way, I figured out that wood fired pizzas and homemade pizzas were the real deal.  So I was excited about this week's FMP recipe.  A chance to get back to my roots and make my own pizza dough!  Making the dough was easy-peasy-pumpkin-pie.  Just mix together a few ingredients and cover for 6-12 hours.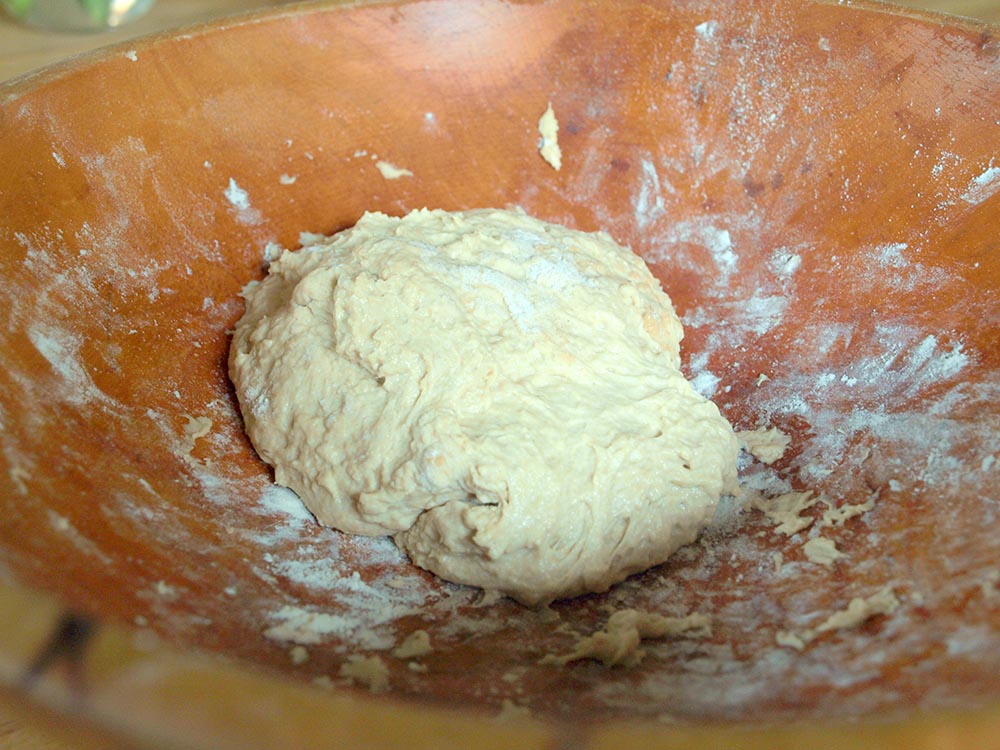 I made the pizza in my usual way, in cast iron skillets.  This dough recipe made enough for two thick-crust pizzas.  My only reservation was the stickiness of it.  Compared to the dough I get from the bakery, this was much more sticky and even stuck to one of the pans pretty badly.  I had to add extra oil to the other pan and that pizza released nicely.
I pulled together several toppings for the pizzas and had them ready to go.  Fresh mozzarella, a shredded Italian blend of cheeses, spinach, sautéed mushrooms, caramelized onions, toasted pine nuts, prosciutto, and some homemade tomato sauce.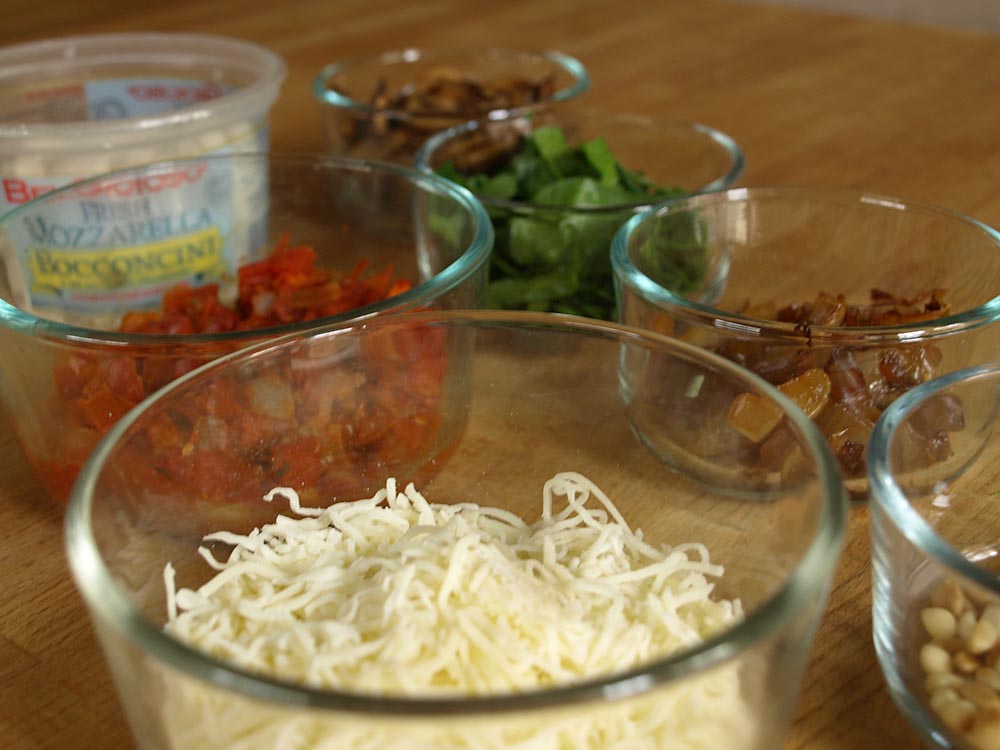 I topped one pizza with spinach, mushrooms, fresh mozzarella, caramelized onion, and pine nuts and the other with prosciutto, caramelized onions, fresh mozzarella, and mushrooms.  The pizza took much longer to cook than when I normally make it–perhaps I had too much dough in each pan.  The result was crispier toppings but it all still turned out just fine.  The dough was very different.  I have had whole wheat dough before but this had a different, tangier taste to it due to the fermentation (hence the 6-12 hour rise time).  I would make this again, perhaps using a 2/3 white to wheat ratio instead to lighten things up a bit.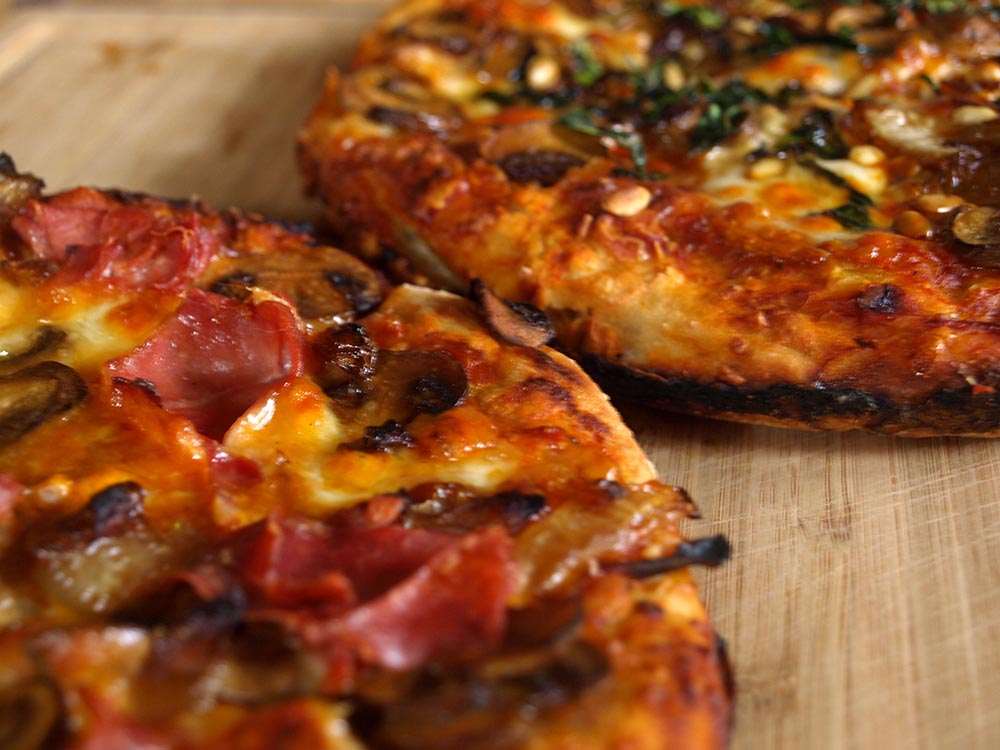 No-Work mostly Whole Wheat Pizza Dough
2 cups whole wheat flour
1 cup all-purpose or bread flour, plus more as needed
1/2 tsp instant yeast
1 teaspoon salt
2 tablespoons olive oil, plus more for greasing
Combine the flours, yeast, and salt in a large bowl.  Stir in 1 and 1/2 cups water.  The dough should be relatively sticky and wet, like biscuit batter.  If not, add a little more water.
Scrape down the sides of the bowl, cover, and put it in a warm spot.  Let the dough sit for at least 6 or up to 12 hours.  (The longer it ferments, the more complex the flavor.)
When you're ready, heat the oven to 450 degrees.  Generously oil a baking sheet or large ovenproof skillet.  Dust your hands with a little white flour and fold the dough over in the bowl a few times.  It will be sticky, but resist the urge to use too much flour; dust your hands again only when absolutely necessary and use a light, gentle touch.  If you're making small pizzas, divide the dough in half or quarters.  Gently press the dough into the skillet or onto the baking sheet; it's not important that the pizzas be perfectly round, but you do want to be careful not to tear the dough.
Brush or drizzle the top of the pizza or pizzas with 2 tablespoons of oil, cover, and let sit while you get the toppings together, but no more than 60 minutes or so.
NOTE:  Although Bittman cautions in his recipe to resist the urge to use much flour, I found that when I left the first pizza with as little flour as possible, it stuck to the pan and to my fingers, making it difficult to spread out in the skillet.  It also made it extremely difficult to remove from the pan and a chunk of the crust stayed in the pan.  With the second crust, I used flour until it was manageable and the crust slid out of the pan just fine and was easier to press into the pan.  I also used a bit more oil to oil the pan with the second pizza, which surely helped.