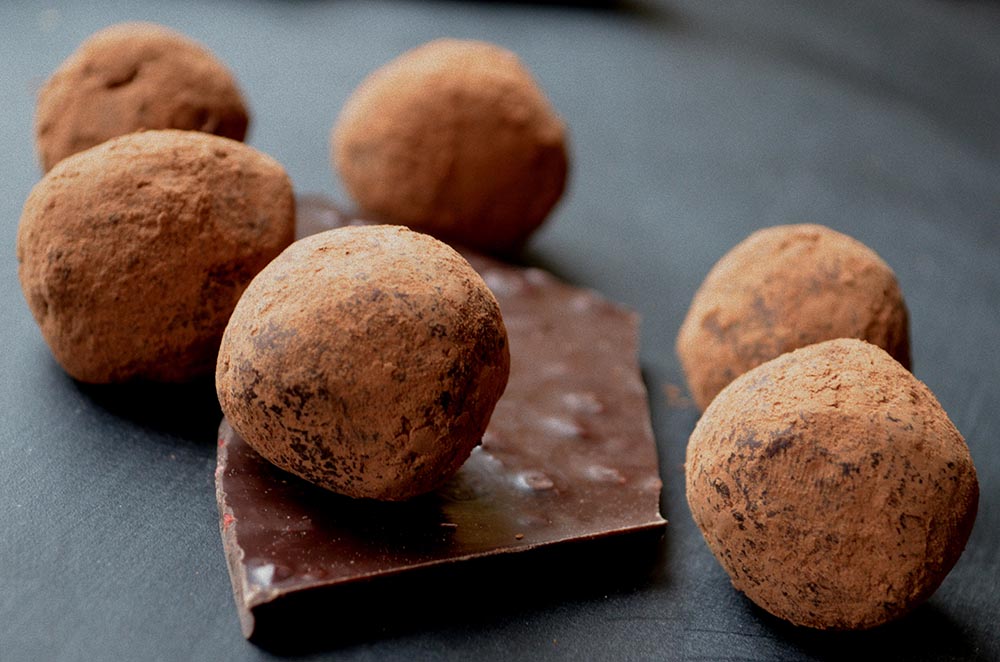 Oh holidays…why do you always sneak up on me?  This Friday I frantically rolled 100 goat cheese truffles (while juggling making chocolate-peppermint popcorn, white-chocolate dipped pretzels, and putting the finishing touches on biscotti, decorating sugar cookies, and boxing it all up nice and pretty).  I have to say…I went a little crazy.
It happens to all of us, right?  But I may have crossed the line.  I actually went all grinchy and said "I'm not doing Christmas treats next year."  Yowzas!  Strong words from such a little lady!
I'm happy to say that I got some cute elf help on my project and by the time 7pm rolled around, we were delivering boxes of goodies to some of the good little boys and girls beloved by me.  And the feeling of cheer, the smiles on faces, and oh! the hugs.  Let's just say I'd do it all over again.  And again.  And again.
If you love goat cheese, you will love these truffles.  They have a moderate but not overbearing sweetness to them balanced with the tanginess of the goat cheese with a smooth finish.  Very satisfying.  These truffles have been a big hit around these parts lately.  Friday was actually batch three for this gal!
I really hope this recipe finds its way into your hearts and homes.  One regular sized-batch takes about 20 minutes hands on.  Worth every minute!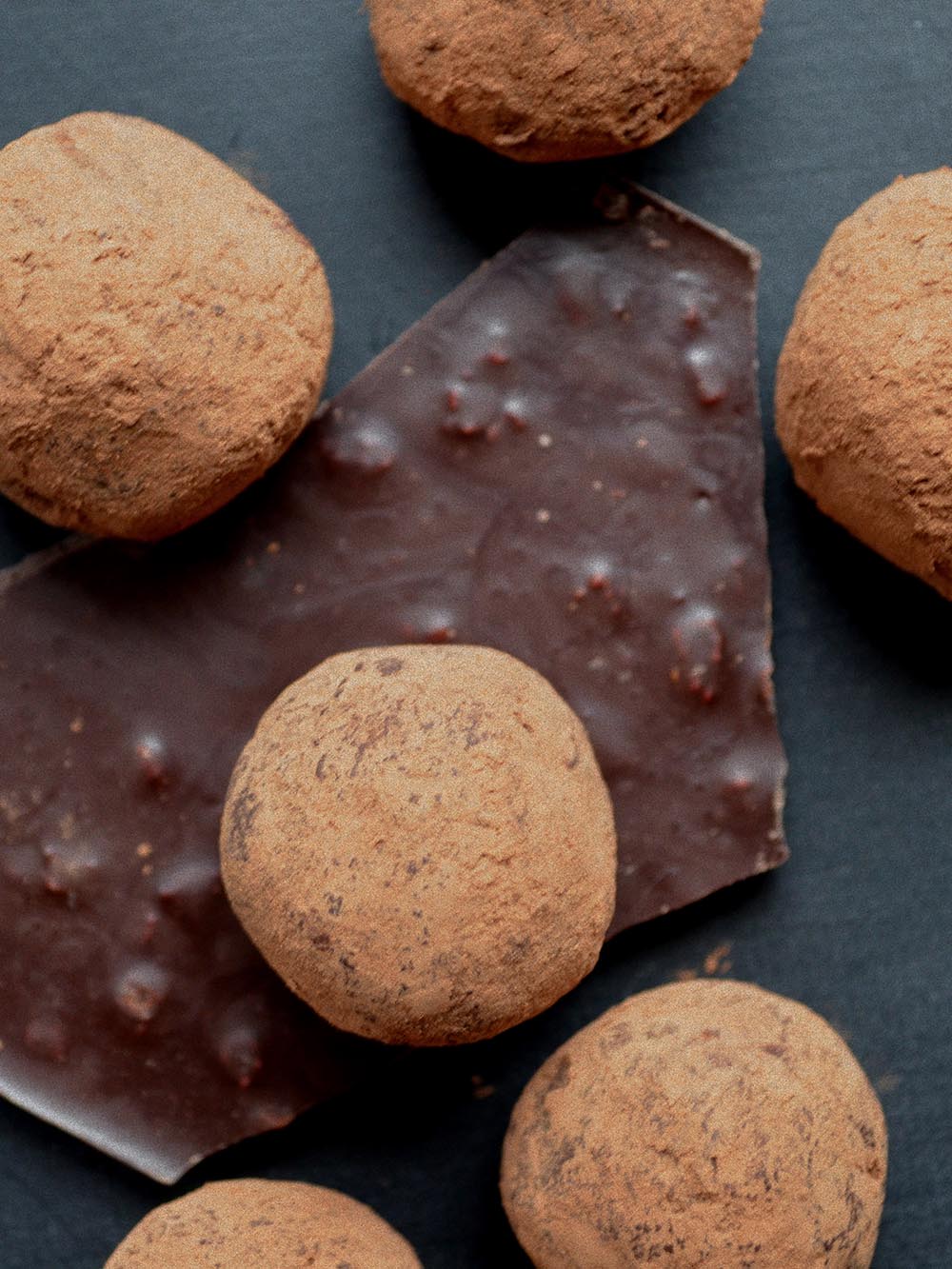 Goat Cheese Chocolate Truffles
Makes about 20–easily double or triple the batch for more!
8 oz plain goat cheese (to change things up, you can use honey goat cheese, orange goat cheese…any flavor that is not savory); room temperature
1/3 cup powdered sugar
1 and 1/2 tsp vanilla, almond, or orange extract
8 oz semi-sweet or bittersweet chocolate chips
Dutched cocoa, almond meal, or finely shredded coconut for rolling
With a stand mixer or hand mixer, beat room temperature goat cheese with the powdered sugar; 1-2 minutes on medium.
Add extract and beat until blended.
Meanwhile, in a double boiler or a metal bowl over a pan with 1/2-1 inch of simmering water, melt the chocolate.
When the chocolate is melted, mix with goat cheese blend until incorporated fully.
Put mixture into the refrigerator for a couple of hours until firm but still scoopable.
Scoop mixture into balls with a spoon or a melon baller.  Roll in between palms of hands to form a ball.
Roll in dutched cocoa, almond meal, or coconut flakes.
Refrigerate for 1/2 hour before enjoying.