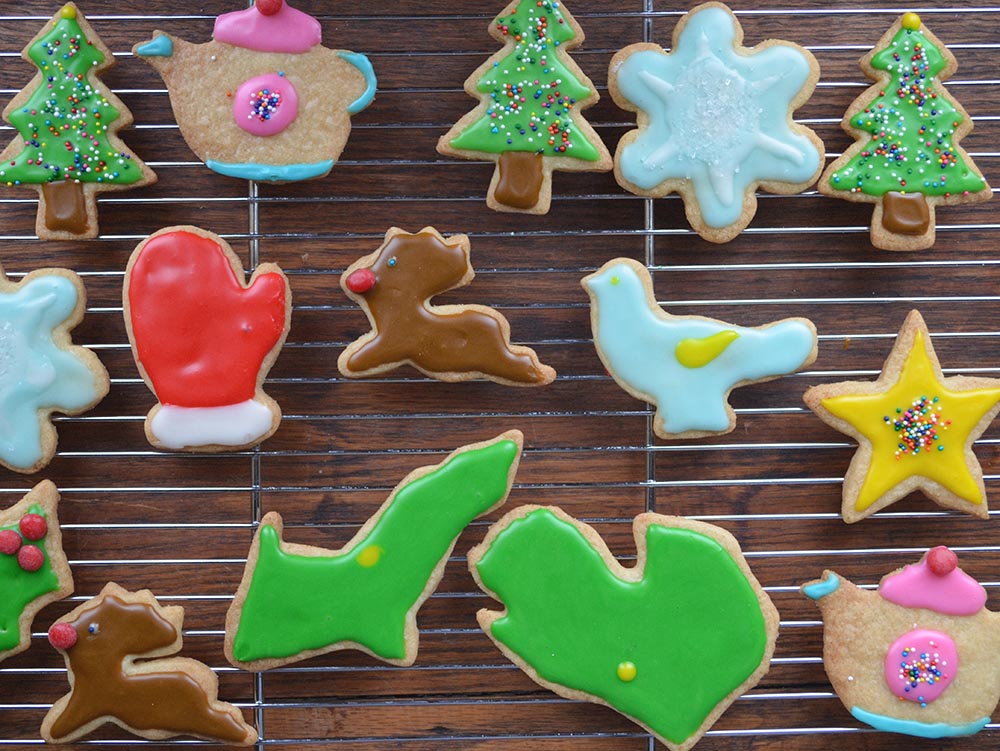 Merry Christmas!  Okay, I'm a little late with this post but for those of you who are already thinking of what cookies you will make for next year's treats, here is a basic sugar cookie and icing recipe.  I grew up decorating sugar cookies with my mom who spent hours perfecting her cookies.  Being the traditionalist that I am, I decorate my cookies close to exactly like my dear mom (though not quite as well) and look forward to many more years of trying to perfect the art of the sugar cookie.  I've added to my mom's repertoire–the Michigan cookies are a big hit around these parts!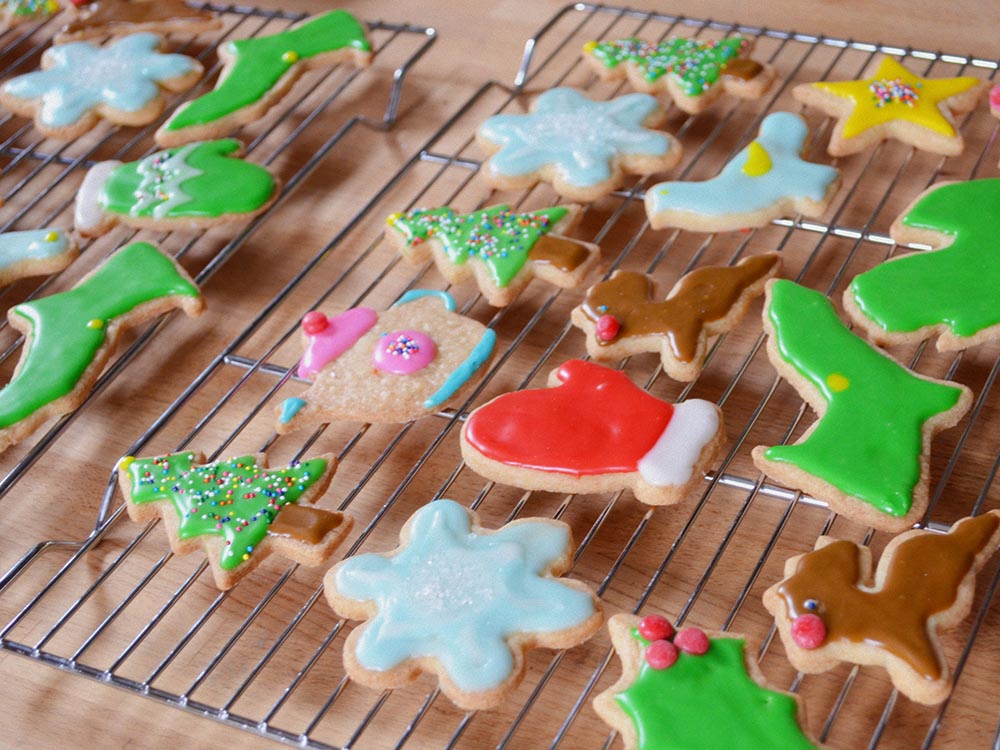 I use a basic sugar cookie recipe and basic icing recipe from Martha Stewart for mine.  Note that these turn out quite crispy so if soft and chewy cookies are your thing, you won't get that with these.  But if you are looking for a thin, crispy, buttery and sweet cookie–look no further!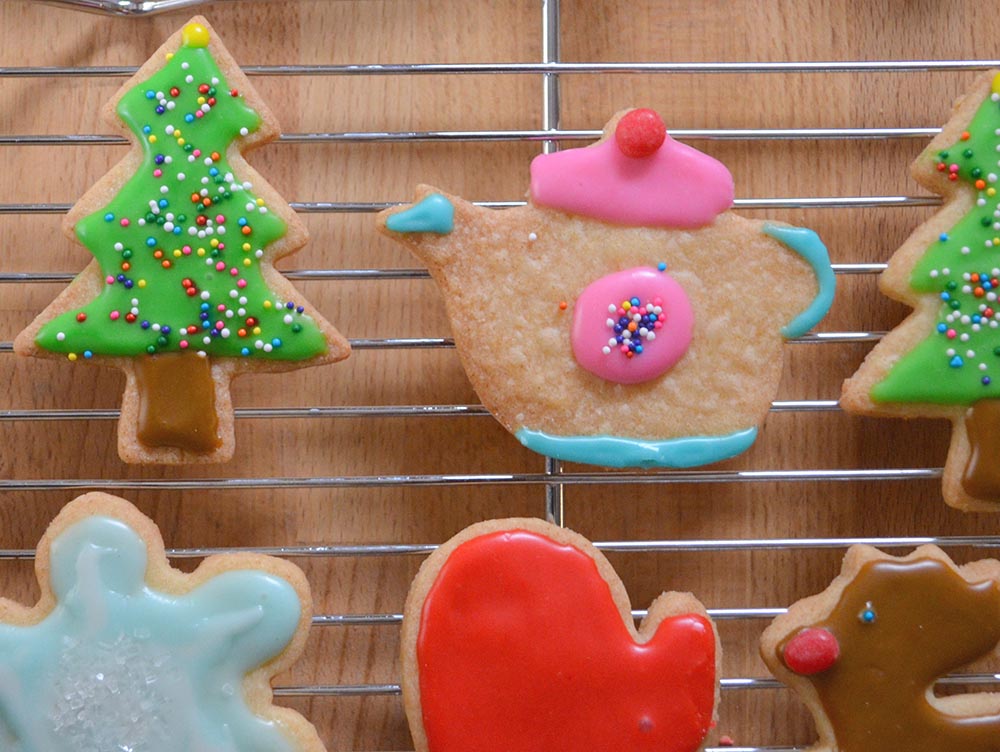 Sugar Cookies
2 cups all-purpose flour, plus more for rolling
1/2 tsp baking powder
1/4 tsp fine sea salt
1/2 cup (1 stick) unsalted butter, softened at room temperature
1 cup sugar
1 large egg
1 tsp vanilla extract
Icing (see recipe below)
In a large bowl, whisk flour, baking powder, and salt.  With an electric mixer, cream butter and sugar until light and fluffy.  Beat in egg and vanilla.  With mixer on low, gradually add flour mixture; beat until combined.  Divide dough in half; flatten into disks.  Wrap each in plastic; freeze until firm, at least 20 minutes.
Preheat oven to 325 degrees. Line baking sheets with parchment.  Remove one dough disk; let stand 5 to 10 minutes.  Roll out 1/8 thick between two sheets of floured parchment, dusting dough with flour as needed.  Cut shapes with cookie cutters.  Between each cutting, dip the cookie cutter in flour to prevent sticking.  Using a spatula, transfer to prepared baking sheets.  If dough gets soft, re-chill for ten minutes or so.  Reroll scraps; cut shapes until the dough is gone.
Bake, rotating halfway through, until edges are golden, anywhere from 10-15 minutes depending on the size.  Cool fully on wire racks before icing.
Basic Icing Recipe
1 and 1/2 cup confectioner's sugar
2-3 tablespoons milk or water
2-3 tablespoons lemon juice
Place sugar into a bowl and whisk the liquids into the sugar until smooth but thick enough to coat the back of a spoon.  If too thin, just add more sugar.  If too thick, just add more liquid.  Easy!  I place small amounts of icing into several bowls and use gel food coloring to make multiple colors and shades of each color.  Ice the cookies and let icing harden at least 20 minutes.  I let them sit overnight to harden fully so they hold up in boxes of treats.