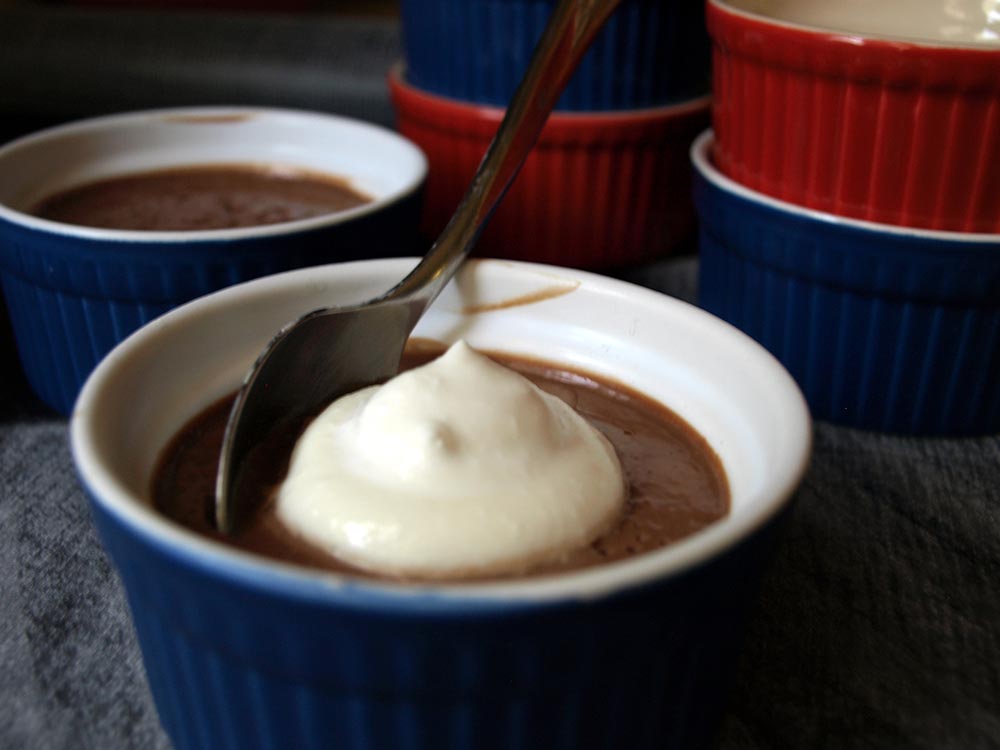 Okay, if you are reading this now, I am going to say you are one of the following:  1) someone who isn't afraid of tofu…you may even really like it, love it, or have spent your whole life eating it 2) a friend of mine who reads all of my blogs because you are so supportive and did I mention…awesome?  Go friends!  3)  Someone who is courageously trying new things, trying to be healthier and looking out for the perfect recipe that is healthy….but wait for it…..also amazingly delicious!  Whichever bucket you fell into, you are in the right place, my friends.  Because this tofu pudding is pretty tasty.  Serve it to your family and friends–they will have no idea that they are eating tofu pudding.  Yes, it's that good.
I grew up eating tofu pudding.  My dear mom blended and poured many tofu pudding variations in her day–vanilla, chocolate, and raspberry were all household favorites.  So this tofu pudding thing is not outside of my realm of thinking.  But I wanted to find a recipe that really, really tasted just like chocolate pudding and this is it.  This recipe is adapted from Mark Bittman's Mexican Chocolate Pudding recipe.  I left out the spices because I wanted a classic pudding.  I made one other tweak and added a little bit of corn starch because I needed it to set relatively quickly.  Lastly, I added coconut whipped cream to the top for a nice vegan topping.  You can surely make this recipe vegan–just add vegan chocolate instead and you are good to go!
For those of you who are not yet familiar with Mark Bittman (his cookbook is the foundation of the Food Matters Project), check him out.  He is your friend.  He is the least pretentious cook I have come across.  He makes cooking really, really easy and wants everyone to make delicious and healthy dishes–not just fancy foodies.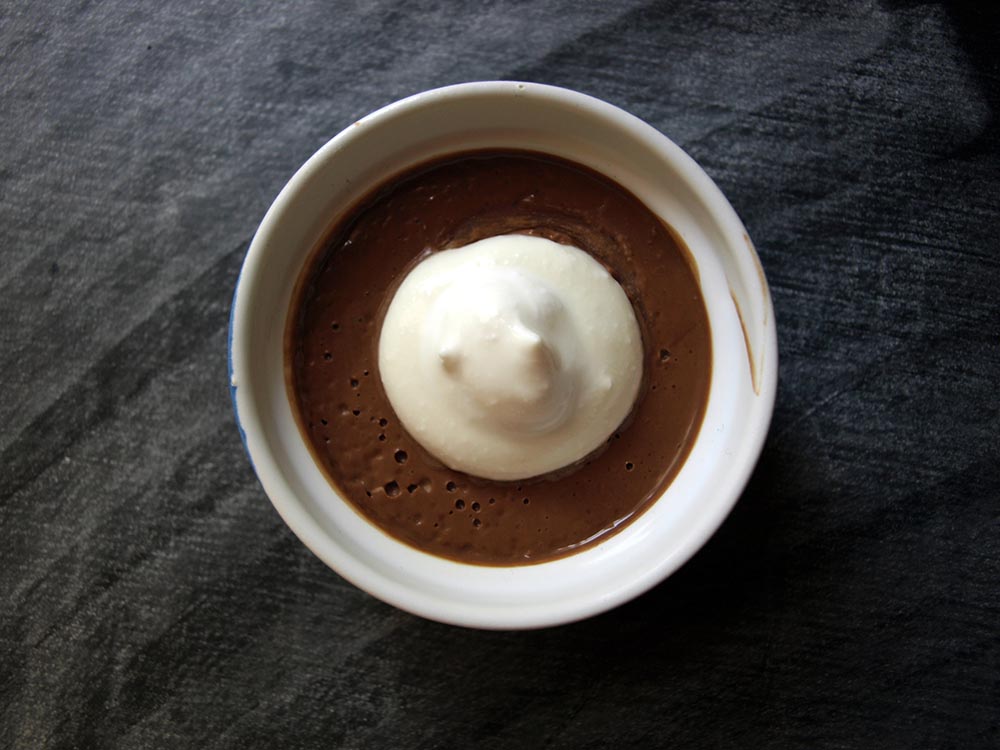 Chocolate Tofu Pudding adapted from MARK BITTMAN
Time: 10 minutes, plus 30 minutes' chilling; Yields 4-6 servings
3/4 cup sugar
1 pound silken tofu
8 ounces high-quality bittersweet or semisweet chocolate, melted
1 teaspoon vanilla extract
Chocolate shavings (optional).
1. In a small pot, combine sugar with  3/4 cup water; bring to a boil and cook until sugar is dissolved, stirring occasionally. Cool slightly.
2. Put all ingredients except for chocolate shavings  in a blender and purée until completely smooth, stopping machine to scrape down its sides if necessary. Divide among 4 to 6 ramekins and chill for at least 30 minutes. If you like, garnish with chocolate shavings before serving.
Coconut Milk "Whipped Cream"
This 'recipe' is as simple as they come.  Buy one full-fat can of coconut (Lite doesn't really work here).  Put in fridge for a few hours.  Open can.  Scoop the coconut cream off of the top and mix with a dash of vanilla and a little bit of agave or sugar to taste.  Whisk together and top your dessert!