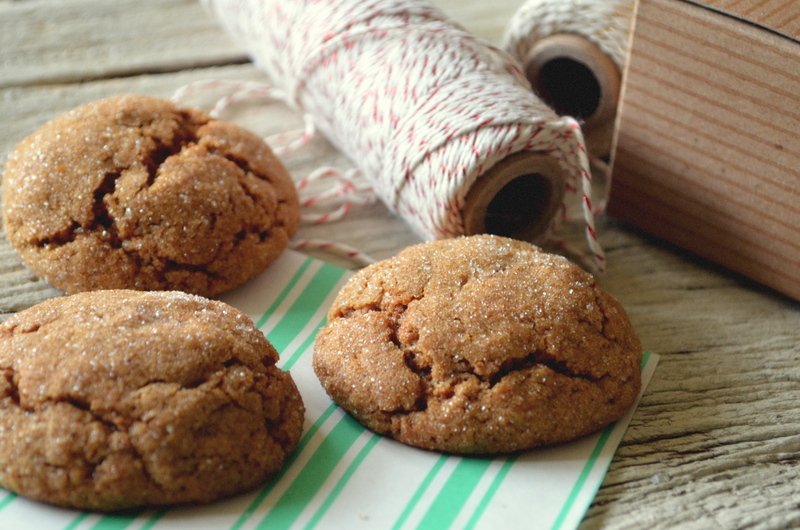 One of my favorite things about the holidays is the spirit of generosity that emerges.  Though I wish the spirit was so strong all year round, I'm happy to see it wash over so many at this time of year.  It's fun to read stories of generosity and good cheer.  In the tiny town of Lowell, just down the road, a police officer got to play Santa for several unsuspecting motorists (check it out here).  My employer, Meijer, also played Santa this year, footing the bill for one shopper in each of their 213 stores (see the heartwarming video here).
In the spirit of generosity and good food, Cooking Light Magazine had the great idea this holiday season to "Bake it Forward," making one batch of cookies, cakes, muffins, or bars to keep (yay!) and one to give away.  The best recipes are those that can easily be doubled or tripled, like the chewy molasses cookies I made this week.  The recipe doubled without a hitch and turned out perfectly plump, chewy, flavorful goodies to gobble up and to share.  If you are sending to recipients out-of-town, Cooking Light recommends wrapping "small stacks together using plastic wrap. Nestle the stacks in a box with plenty of padding, or stack in a wide-mouth canning jar with crumpled parchment or wax paper in the head space under the lid. Place the jar in a box with padding for mailing overnight."
For more delicious recipes that can easily be doubled or tripled, check out Cooking Light's List of Bake It Forward Recipes.  The Linzer Muffins look amazing…maybe next year!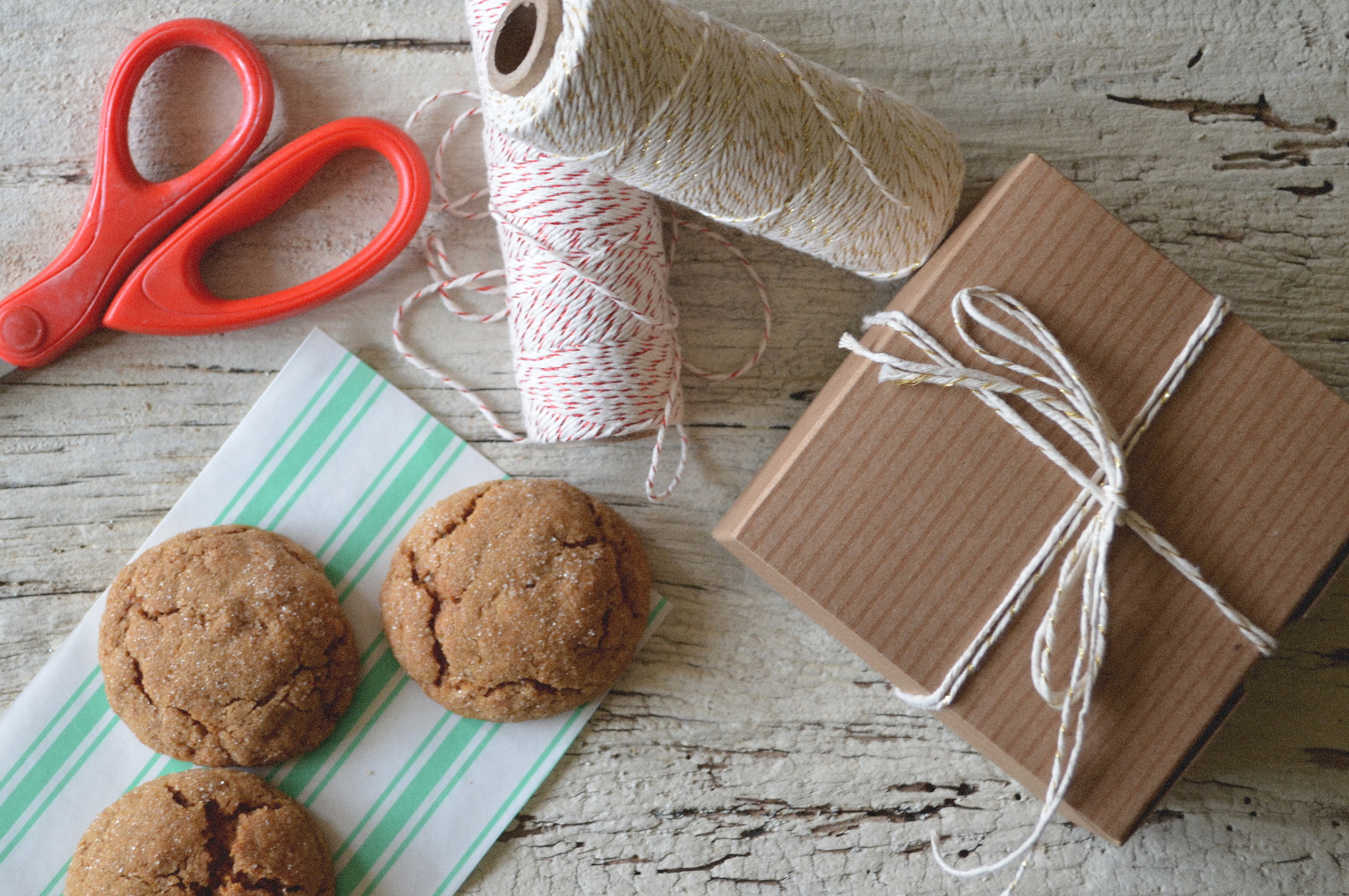 Chewy Molasses Cookies from Cooking Light
Ingredients
8 ounces all-purpose flour (about 1 3/4 cups)
1 teaspoon ground cinnamon
1/2 teaspoon baking soda
1/2 teaspoon ground ginger
1/2 teaspoon ground cloves
1/4 teaspoon baking powder
1/4 teaspoon salt
6 tablespoons butter, softened
8 tablespoons granulated sugar, divided
1/4 cup dark brown sugar
1 large egg
1/4 cup molasses
Instructions
Weigh or lightly spoon flour into dry measuring cups; level with a knife. Combine flour and next 6 ingredients (through salt) in a bowl, stirring with a whisk.
Place butter, 5 tablespoons granulated sugar, and brown sugar in a large bowl; beat with a mixer at medium speed 5 minutes or until fluffy. Add egg; beat 30 seconds. Add molasses; beat just until combined. Add flour mixture to butter mixture; beat at low speed or just until combined. Cover and chill 30 minutes.
Preheat oven to 350°.
Shape dough into 24 balls, about 1 1/2 tablespoons each. Roll balls in remaining 3 tablespoons sugar; place 2 inches apart on baking sheets covered with parchment paper. Bake at 350° for 12 minutes or just until set. Cool 3 minutes on pan; remove to a wire rack.
https://honeycreekkitchen.com/bakeitforward-with-chewy-molasses-cookies/
Copyright www.dinnerwithaura.com