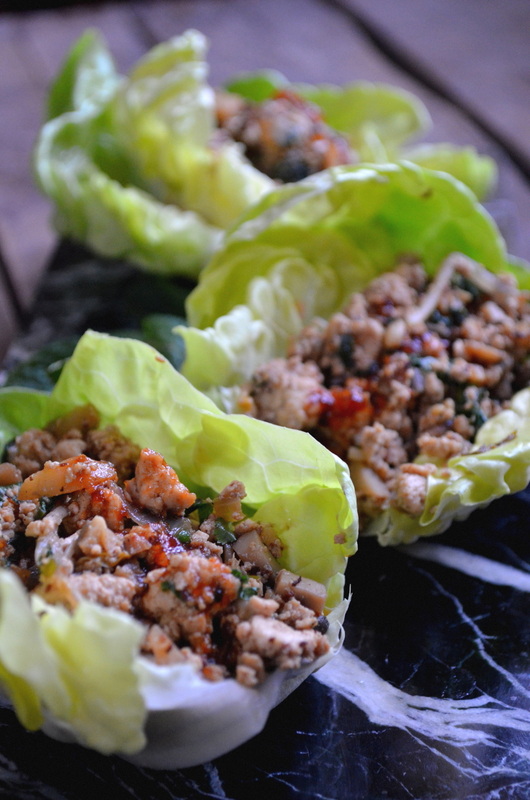 I really grappled with what I should title this post.  Why, you ask?  Well….this dish is based on tofu.  Now, I know a good number of people.  And if there is one thing I know, it's that they probably don't all agree on the topic of tofu.  Some eat tofu, some eat it if they have to, some would never let it pass their lips, and some tried it and don't like it.  It's a pretty polarizing ingredient to be sure so I hesitate to call it out from the get-go, afraid it will turn off the fussy eaters among us.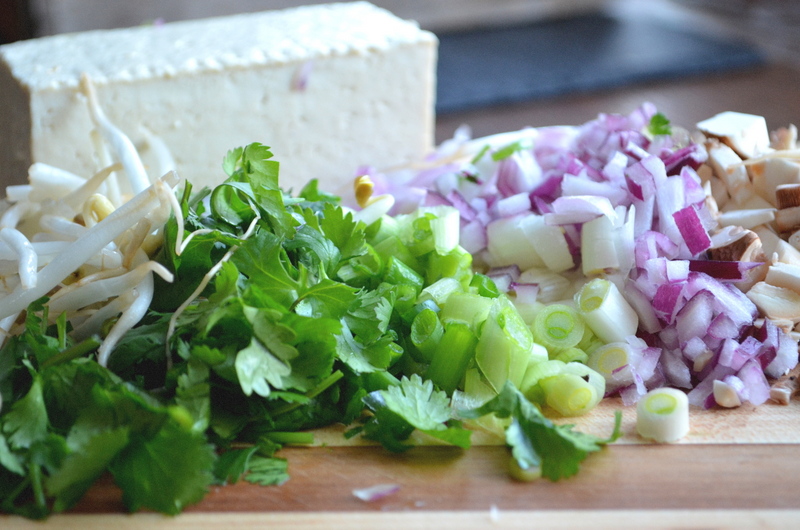 I am in the "eat tofu" camp.  I grew up eating lunches of tofu and ketchup sandwiches (pan-fried between two slices of toasted Roman Meal bread…..oh yeah).  I also grew up eating cheddar, mustard, and alfalfa sprout sandwiches and remember the flush of embarrassment when the yellow mustard coated sprouts, which were difficult to bite through cleanly, would slide out of the sandwich and dangle out of my mouth.  But that's another story (note to self…when I pack my future hypothetical kid's lunches, if sprouts are an ingredient, maybe chop them up…).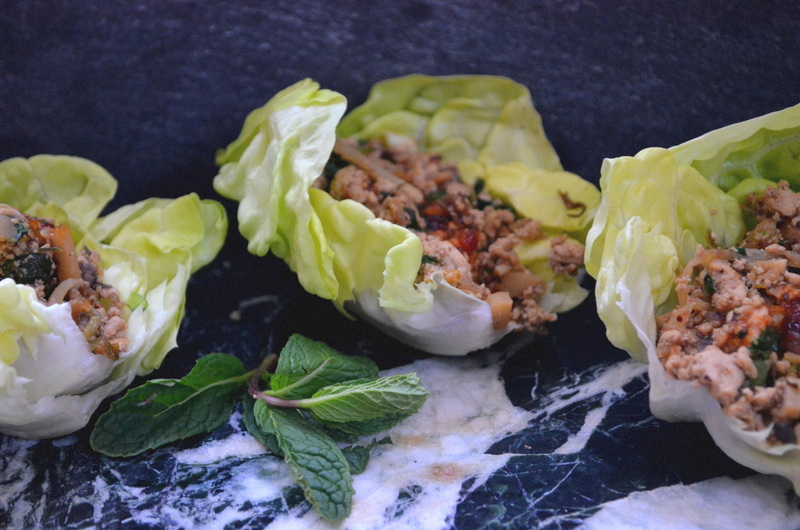 The good news is that whatever camp you fall into, I'm going to go out on a limb and say that I think you will love this dish.  In fact, I have a consumer review just for anyone who's on the fence.  My friend Kim, who falls into the "tried it but don't like it" camp declared after trying one today, "it must be what I was looking for and just didn't know it."  Bam.  If you are still not convinced after that testimonial, I give up.  But don't give up on this recipe!  You can substitute other meatless ingredients like tempeh or seitan.  Or if you still won't come to the dark side, the heck with it, just substitute ground chicken or pork for this recipe.
Looking for more lettuce cup inspiration?  Check out Cooking Light's Asian Lettuce Cups or their Spicy Asian Lettuce Wraps, which use roasted chicken and rice noodles.  Both look fantastic.
Whatever you do, just try making some Asian lettuce cups.  I know you're going to love them, whatever camp you're in.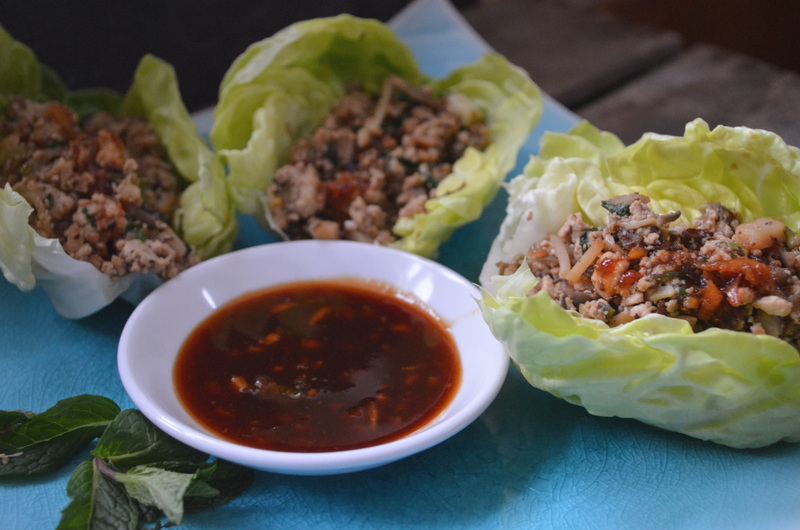 Ingredients
Filling and Wrap:

2 teaspoons oil
1 14 ounce block of extra firm tofu, tempeh, or other protein of choice
½ cup water chestnuts, finely chopped
2/3 cup mushroom, finely chopped
¼ cup onion (red, yellow, or white), finely chopped
¼ cup green onion, finely chopped
½ cup fresh bean sprouts, finely chopped
1 tablespoon garlic, minced
1 tablespoon fresh ginger, minced
¼ cup cilantro, minced
1 head Boston lettuce, leaves gently removed, washed, and patted dry
2 tablespoons gluten free tamari soy sauce (I use San-J)
2 tablespoons brown sugar
1 teaspoon rice wine vinegar
1 tablespoon Hoisin sauce
Instructions
Drain block of tofu and press it by wrapping in a clean towel and placing a plate on top of the tofu for 15-30 minutes before using.
Heat 1 teaspoon oil in a frying pan or wok. Crumble block of tofu into pan and pan fry, allowing to brown before scraping bottom of pan. Continue until tofu is slightly browned but not crispy. Remove from pan and set aside.
Add 1 teaspoon oil to frying pan or wok. Add water chestnuts, mushrooms, onions, green onions, bean sprouts, garlic, ginger, and cilantro. Sauté until onions are translucent and vegetables begin to brown.
Add the tofu, brown sugar, soy sauce, rice vinegar, and hoisin sauce to the vegetables. Sauté for another minute to combine and warm through.
Allow to cool slightly. Spoon mixture into lettuce cups and drizzle with dipping sauce or, if preferred, provide each person with a small portion of dipping sauce to dip their lettuce wraps into. Sprinkle with finely chopped mint and serve.
https://honeycreekkitchen.com/asian-lettuce-cups/
Copyright www.dinnerwithaura.com
Dipping Sauce for Asian Lettuce Wraps
Ingredients
Dipping Sauce:

1/4 cup brown sugar
1/4 cup water
2 tablespoons gluten free tamari soy sauce (I use San-J)
2 tablespoons rice wine vinegar
1 tablespoon orange juice
1 teaspoon Dijon mustard
2 teaspoons Sriracha
Instructions
Make the dipping sauce by combining all sauce ingredients into a saucepan and bringing to a simmer. Stir to dissolve sugar and simmer until the sauce has reduces to a thin glaze, about 15 minutes. Turn off heat and set aside.
https://honeycreekkitchen.com/asian-lettuce-cups/
Copyright www.dinnerwithaura.com