I also wanted to share a delicious chicken recipe that Abby and Carrie pulled together for Sunday Dinner.  It was a spiced honey chicken served with asparagus and rice along with guacamole and mango salsa brought by Kellie and Bill.  The mango salsa tasted amazing with the chicken.  And sitting on Carrie's balcony (in a tank top!) until it was dark and we could see Venus and Jupiter was all you could ask for on a Sunday evening in March!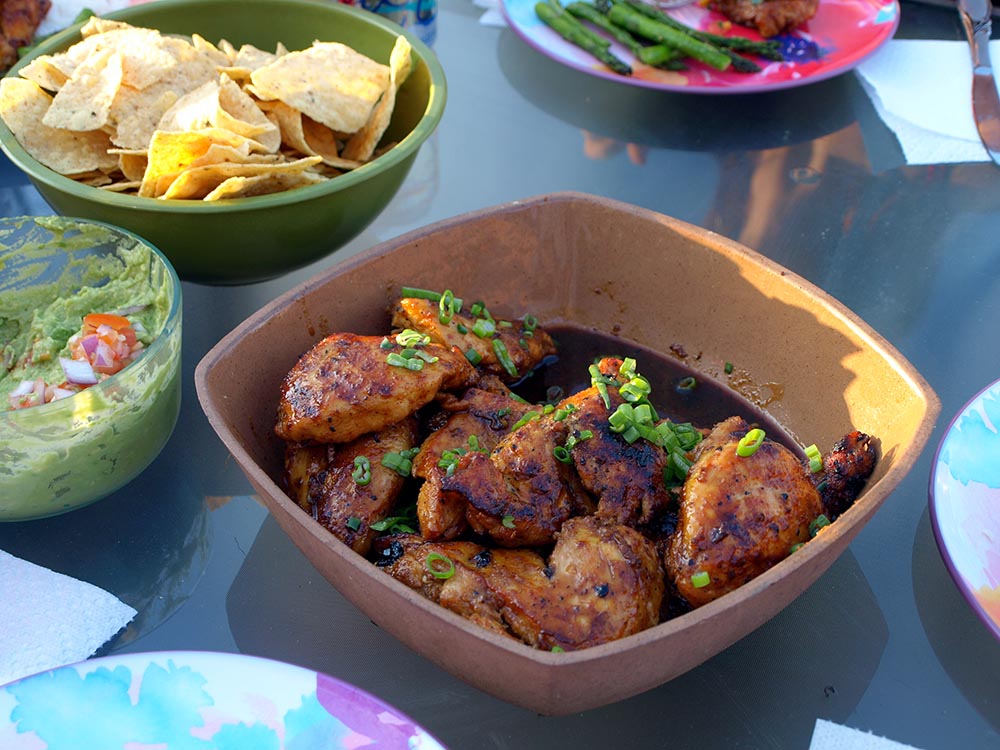 Spiced Honey Barbecue Chicken
2 lbs chicken
2 tsp. oil
2 tsp. granulated garlic
2 tsp. chili powder
1/2 tsp. onion powder
1/2 tsp. coriander
1 tsp. salt
1 tsp. cumin
1/2 tsp. chipotle chili powder (if you can't find this, just use some adobo sauce–don't add the chipotles or it will be very spicy).
1/2 cup honey
1 Tbsp cider vinegar
scallions for garnish
Abby pounded the chicken breasts so that they would cook more quickly.  You can also use chicken thighs if you prefer.  This would be a very easy dish to grill but we could not get the grill going so Abby and Carrie cooked them in skillets on the stove.  They turned out great and the sauce was wonderful.