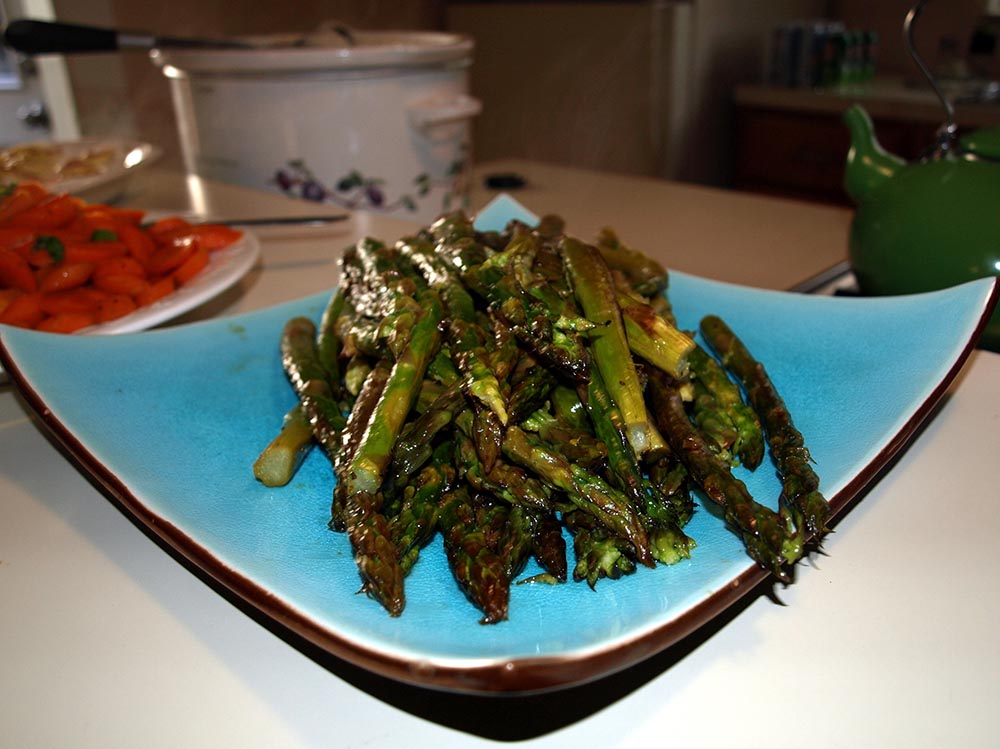 Asparagus is one of my favorite foods.  I can't wait until the Michigan asparagus starts being sold.  Mott's greenhouse always had a load of affordable asparagus in the spring.  I'll have to check it out this spring and see what they've got…
Asparagus (5 or so spears for each person being served)
Lemon Juice
Olive oil
Salt and pepper
Rinse the asparagus thoroughly to make sure any grit or sand is washed out.
Snap the ends of the asparagus off (just hold the middle and the end of the asparagus and bend it–it will snap off where the tender part meets the tough part; alternatively you could shave the end of the asparagus but I think that way is too much work).
Place the asparagus in a shallow baking dish or on some tin foil and sprinkle some olive oil, salt, and pepper over it.
 Place in a hot oven (425 or so) and check it every few minutes–turn asparagus over once after the top side begins to brown.
When the asparagus is almost done, squeeze some lemon juice on it.
If you want the asparagus more browned, throw it under the broiler for a sec.