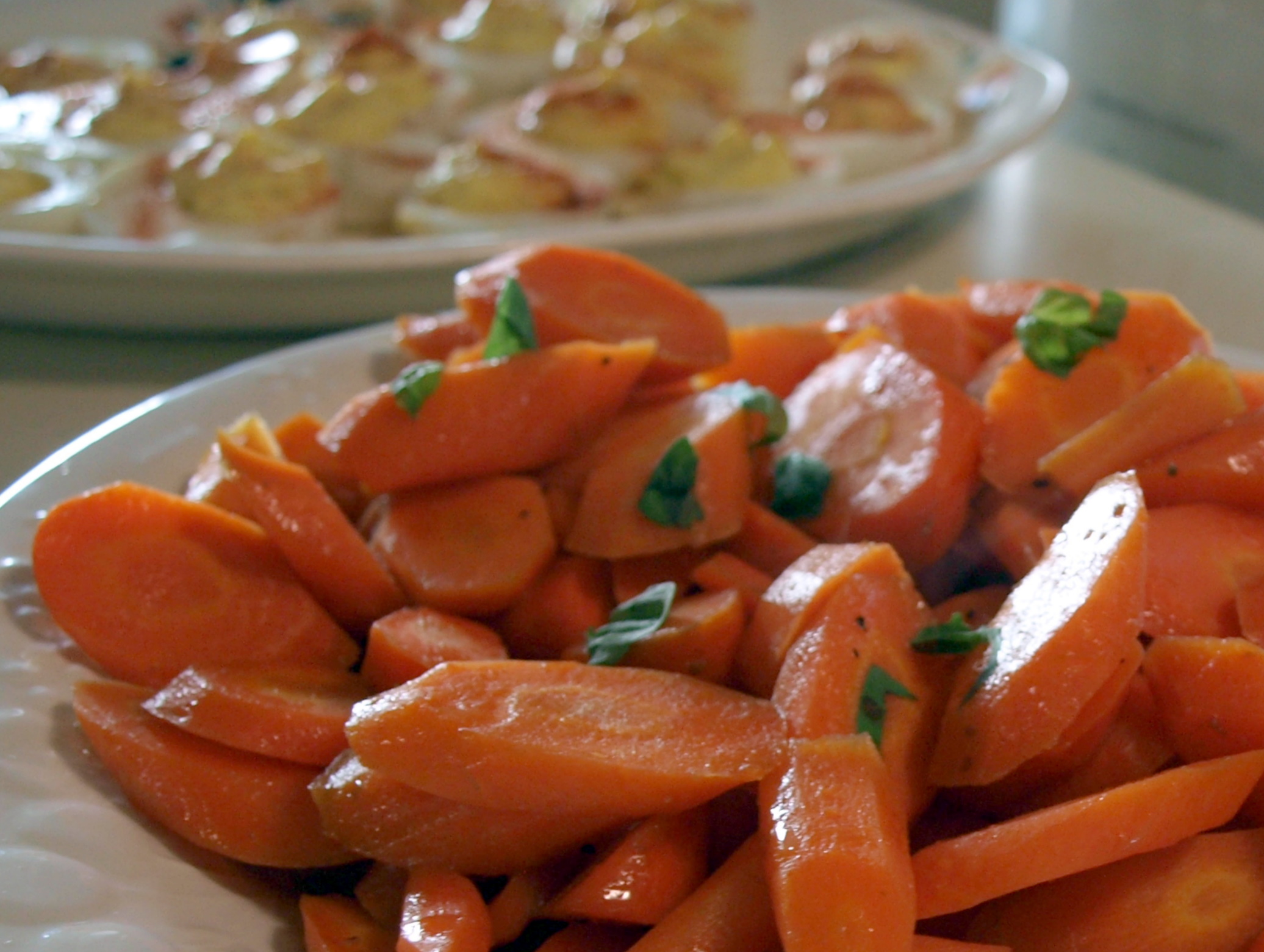 This recipe is from Bon Appetit Magazine from December 2008.  I have made it before with whole carrots as the recipe stated but this time chopped them up and I liked the results much better.  This time I also made them with maple syrup rather than the molasses the recipe called for.  Also an imrovement!  Lastly, I reduced the butter in the recipe from 6 Tbsp. to 3-4 Tbsp. because it just felt wrong to add 6 Tbsp of butter to an otherwise healthy dish…
10 servings
3-4 tablespoons butter
3 pounds carrots, peeled and trimmed (I then chopped mine on an angle about 1/2 inch thick).
2 tablespoons maple syrup
1/2 teaspoon coarse kosher salt
6 tablespoons Sherry wine vinegar
2 tablespoons chopped fresh Italian parsley or fresh basil (optional)
Melt butter in heavy cast-iron skilled over medium-high heat.  Watch the butter!  It burns quickly if you turn away from it.
Add carrots, maple syrup and salt; saute until carrots are coated with butter mixture, about 1 minute.
Add Sherry wine vinegar and enough water to cover carrots and bring to boil.  Cover and boil 2 minutes.  Uncover and boil until liquid is reduced to syrup and carrots are tender, stirring often, about 20-25 minutes until carrots are thickly coated with glaze.
Season to taste with coarse salt and ground black pepper.  Transfer carrots to bowl or platter and sprinkle your chopped herbs on top.  Serve.