Ever since trying the hot hummus from Mark Bittman's Food Matters Cookbook, I have been in the mood for hummus with veggies.  I came across this lentil hummus in Martha Stewart Living this month and had to try it.  I'm so glad I did–it does the trick when you want hummus but is different enough that you don't feel like you are just eating the same hummus over and over again.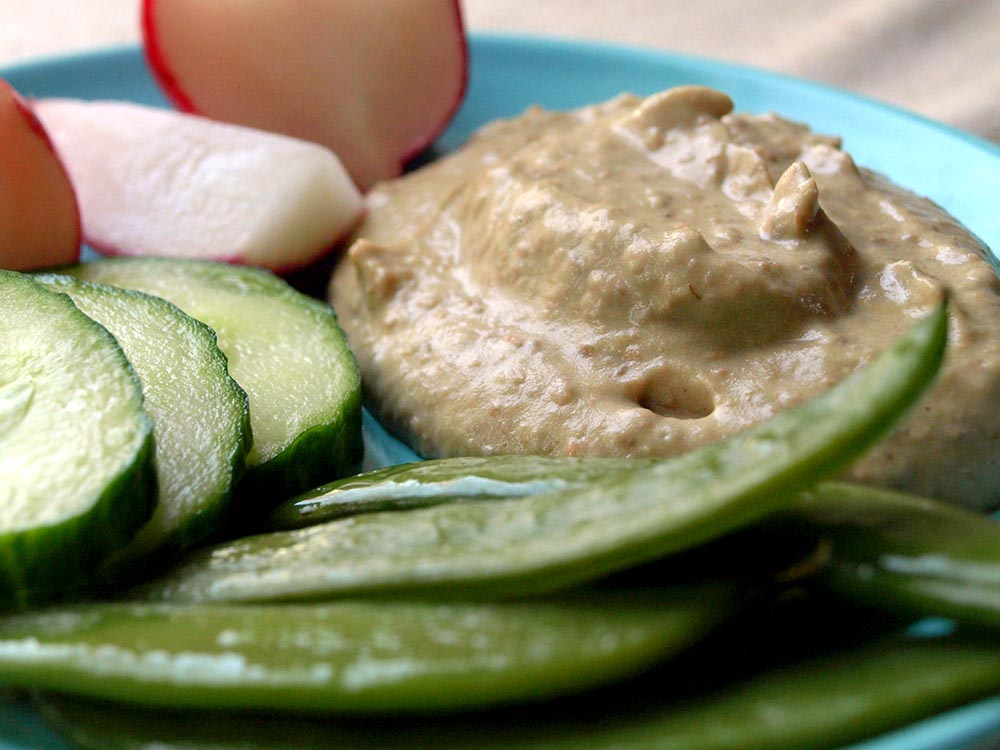 Whole Living Lentil Hummus
Ingredients
1 cup brown or green lentils
1/4 cup cashew butter
1/4 cup plus 2 tablespoons fresh lemon juice (from 2 large lemons)
1/2 teaspoon finely grated garlic
1/2 teaspoon hot sauce, such as Cholula
Coarse salt
3 teaspoons extra-virgin olive oil
1 1/2 tablespoons fresh flat-leaf parsley leaves
4 pocketless whole-wheat pitas, toasted or grilled and cut into wedges
Directions
Bring 8 cups water to a boil in a medium saucepan. Add lentils, and reduce heat. Cover with a round of parchment, and gently simmer until tender, about 30 minutes. Drain lentils, and let cool completely, about 30 minutes. (Lentils can be made 1 day ahead and refrigerated.)
Place cashew butter, lemon juice, garlic, hot sauce, and 1 teaspoon salt in a food processor, and process until combined. Add lentils, and process until smooth, about 2 minutes. With motor running, add 2 teaspoons oil, and process until incorporated. Transfer to a bowl, and chill if desired. Drizzle with remaining oil, garnish with parsley, and serve with pitas.