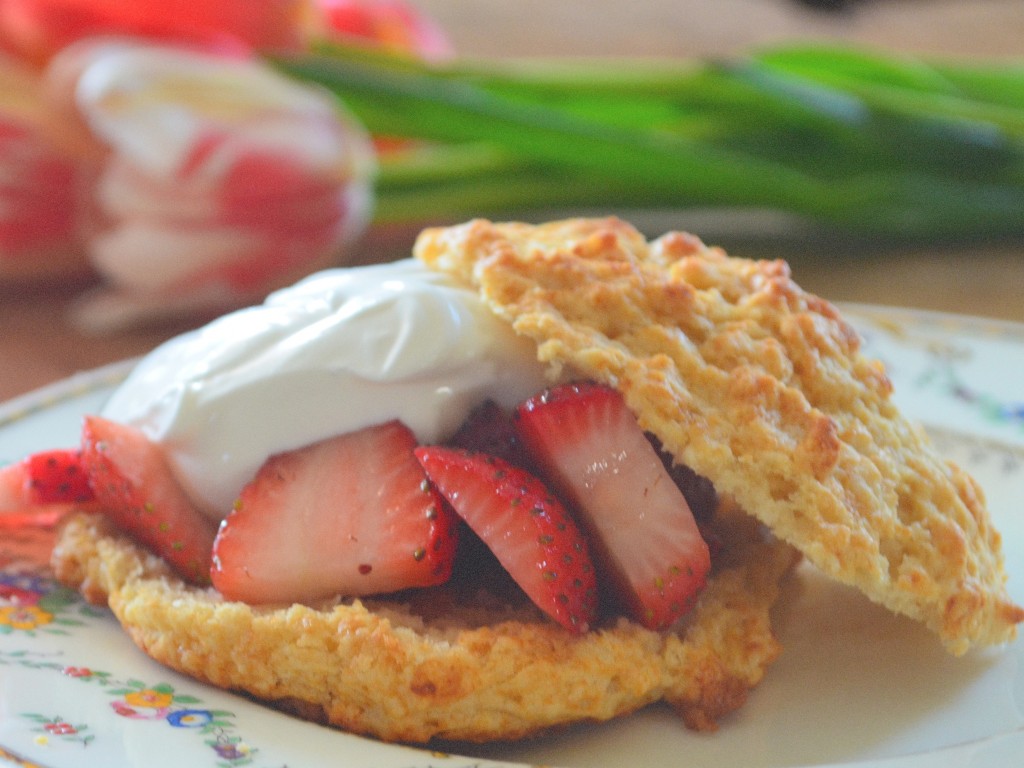 Happy Mother's Day!  This year has special meaning to me, as it is the first year that I am a mother!  I am going to have a little shortcake come November. Over the past couple of months, I've spent more time trying to figure out what on earth sounded appetizing to me than actually cooking, a highly unusual dilemma for this gal who loves food.  What a strange conundrum to find myself suddenly a picky eater, cropping up taste aversions day after day.  I've eaten more eggs, rice, and soy than I ever thought possible and my fruit cravings are out of control.  If I eat another pineapple I think my teeth will fall out of my head.  But that little bugger is going to be so cute, it will all be worth it.  And thankfully, I'm getting my appetite back and that means cooking sounds fun again. I'm back to thumbing through magazines, coming up with new recipes, and dreaming of cooking in my kitchen in our 1870 farm house.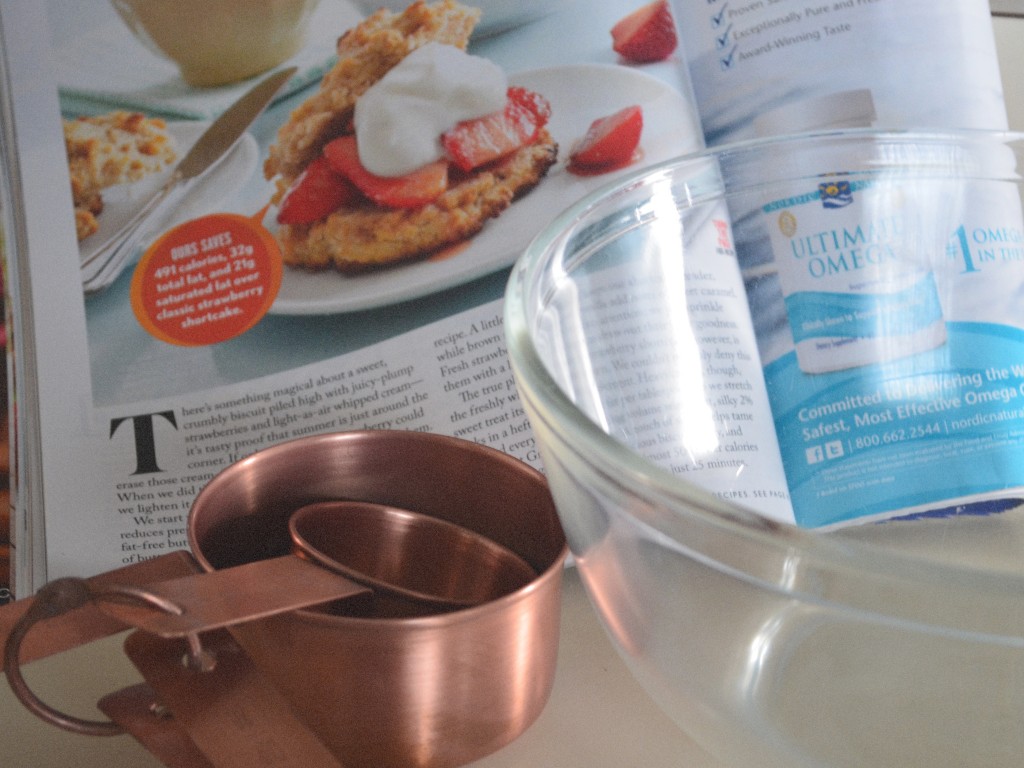 This recipe, found in this month's issue of Cooking Light magazine, looked and sounded like perfection.  And it is.  Cooking Light has magically lightened up the traditional strawberry shortcake recipe, saving almost 500 calories per serving from the classic recipe.  This recipe also saves you time.  It took 25 minutes from start to finish!  Time is important now and I know it's going to become even more important come November.
The CL team also came up with my new favorite dessert embellishment:  yogurt whipped cream.  You take a half cup Greek yogurt, a couple tablespoons of sugar, and a third cup of heavy cream and whip it up.  It acts just like straight up whipped cream but is healthier and in my opinion, way better.  I'm a yogurt lover so the slight tang and thick creaminess of this updated whipped cream is more than welcome in my kitchen.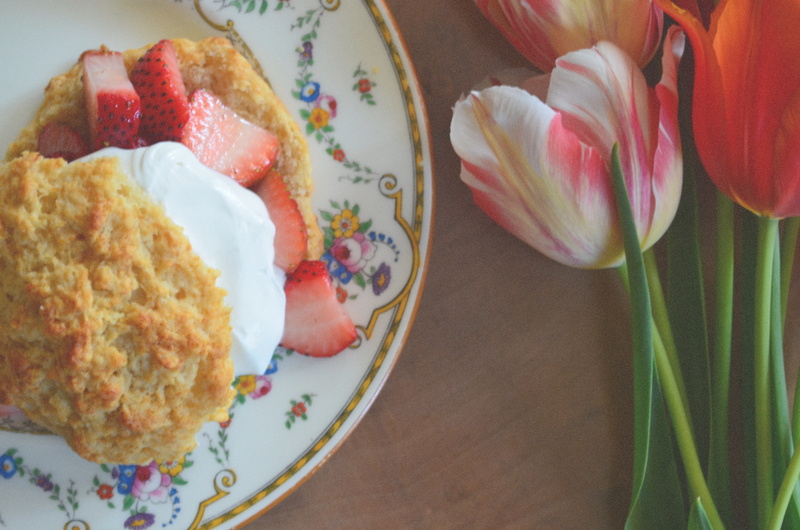 You can find this recipe and the nutritional breakdown here.  For more delicious and healthy strawberry desserts, head over to Cooking Light's strawberry dessert slideshow.
Fresh Strawberry Shortcakes With Whipped Yogurt Cream
Ingredients
5.6 ounces unbleached all-purpose flour (about 1 1/4 cups)
3.6 ounces whole-wheat flour (about 3/4 cup)
1/4 cup packed brown sugar
2 teaspoons baking powder
3/4 teaspoon salt
1/2 teaspoon baking soda
1/4 cup unsalted butter
1 1/4 cups very cold fat-free buttermilk
2 tablespoons canola oil
1 teaspoon vanilla extract
1 1/2 pounds strawberries
1/4 cup sugar, divided
1 teaspoon fresh lemon juice
1/2 cup plain 2% reduced-fat Greek yogurt
1/3 cup heavy whipping cream
Instructions
Preheat oven to 450°.
Weigh or lightly spoon flours into dry measuring cups; level with a knife. Combine flours, brown sugar, baking powder, salt, and baking soda in a large bowl, stirring with a whisk to combine.
Place butter in a medium microwave-safe bowl. Microwave at HIGH for 1 minute or until melted. Add cold buttermilk, stirring until butter forms small lumps. Add oil and vanilla, stirring to combine.
Add buttermilk mixture to flour mixture, stirring just until incorporated (do not overmix) and batter pulls away from sides of bowl. (Batter will be very wet.)
Drop batter into 12 mounds (about 2 heaping tablespoonfuls each) onto a baking sheet lined with parchment paper. Bake at 450° for 12 minutes or until golden.
While biscuits bake, slice strawberries. Combine strawberries, 2 tablespoons sugar, and lemon juice; toss to coat. Set aside.
Place yogurt, cream, and remaining 2 tablespoons sugar in a bowl; beat with a mixer at medium speed until soft peaks form. Split biscuits; fill with berry mixture and cream.
https://honeycreekkitchen.com/fresh-strawberry-shortcakes-with-whipped-yogurt-cream/
Copyright www.dinnerwithaura.com