Ahhh…hot summer days.  It was another scorcher yesterday–90's and dry in Grand Rapids, Michigan.  Luckily we got some much needed rain later in the day and overnight!  I ate an early dinner when it was hot, hot, hot out and I just wanted something simple, light, and not too hot.  I pulled together this salmon with avocado-pea cream and radishes and ate it at room temperature.  So simple. So delicious!
I just posted something with avocado cream last week but it is worth posting again.  I love this stuff!  This week I added cumin to it for some depth of flavor and some peas for some brightness.  Takes 2 minutes (yes, really!) and worth every second.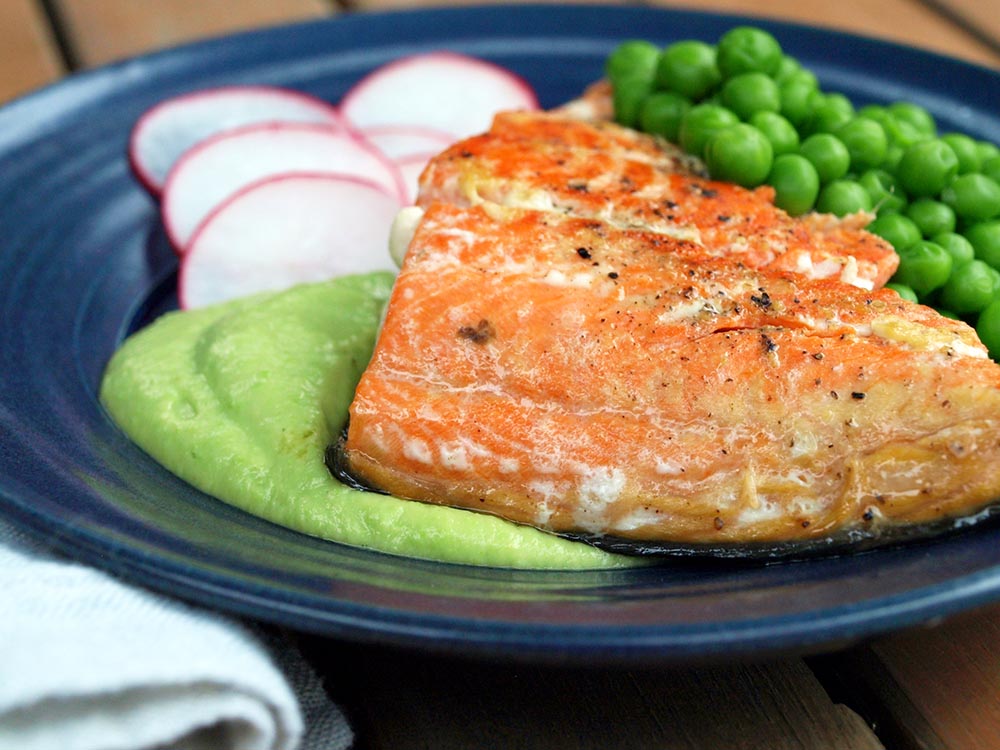 Avocado-Pea Cream
Take 1/2 avocado and a big spoonful of sour cream.  Add squeeze of lime and pinch of cumin, salt, and pepper.  Add small handful of peas.  Blend with immersion blender.  Serve with any protein!