Thanks to an invite from my friend, Meryl, I was able to escape the oppressive 95 degree heat (both inside and outside my house) for a beautiful, breezy weekend in northern lower Michigan, specifically Glen Arbor and the surrounding towns and villages in Leelanau County.  The Sleeping Bear Dunes area where I stayed was voted as the Most Beautiful Place in America by Good Morning America viewers last year.  And with good reason!  I spent a gorgeous weekend with Meryl and her family (excellent tour guides, I must say!) taking in the sights…and eating lots (and lots) of wonderful foods.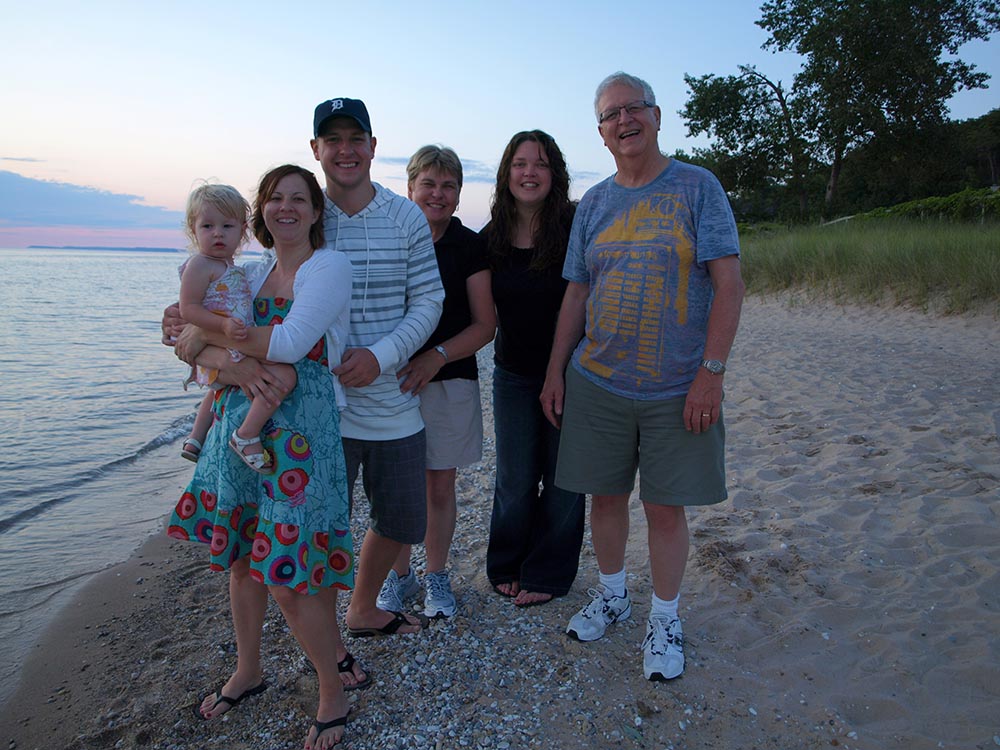 We visited Black Star Farms, where we sampled and bought award winning raclette from the Leelanau Cheese Company (won best in North America, beating over 1200 other entries).
Mario Batali told Good Morning America last year that one of his favorite restaurants was the Hearth and Vine—located on the same property.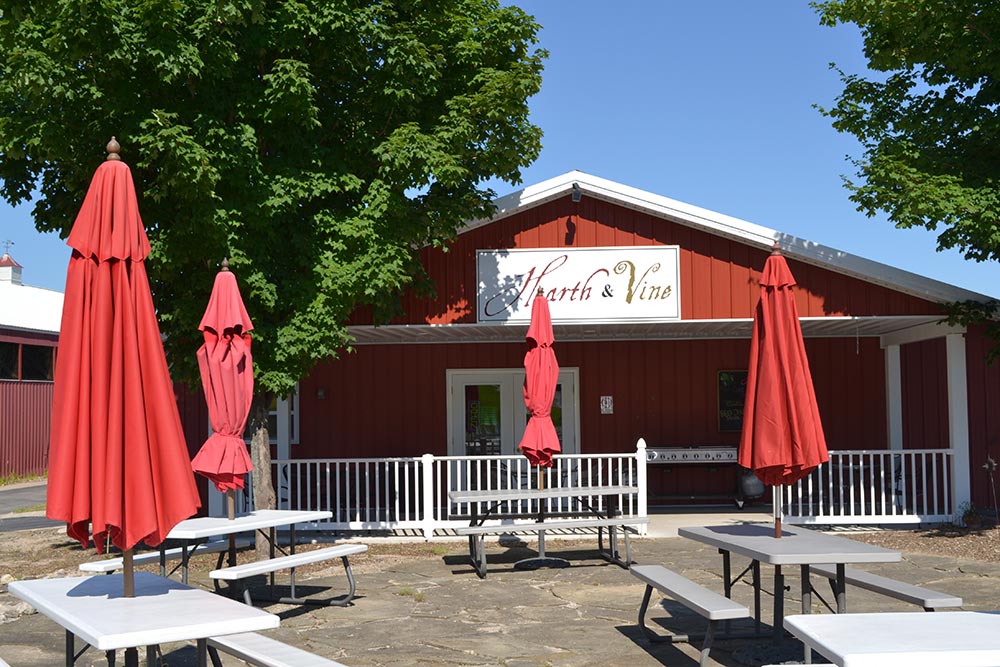 We visited Leland, a quaint fishing village and bought feta-stuffed olives, caramels and home-baked cookies at the Village Cheese Shanty.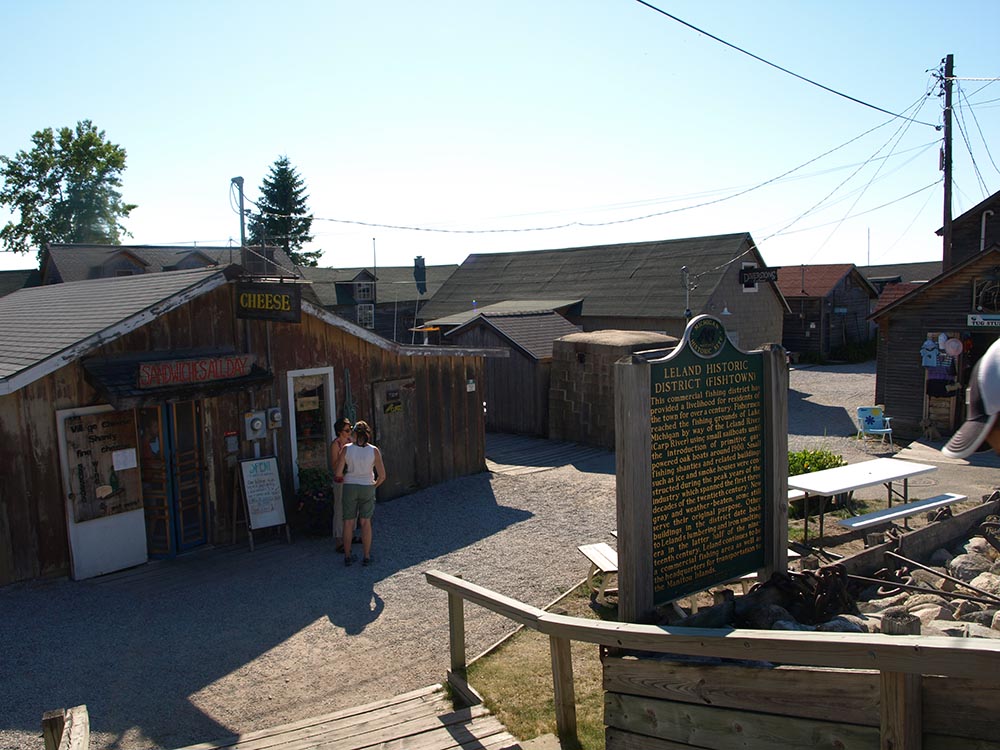 Just down the dock, we purchased smoked whitefish at Carlson's, a tiny fish shop, and salt-water taffy in the Dam Candy Shop, an equally tiny little shop.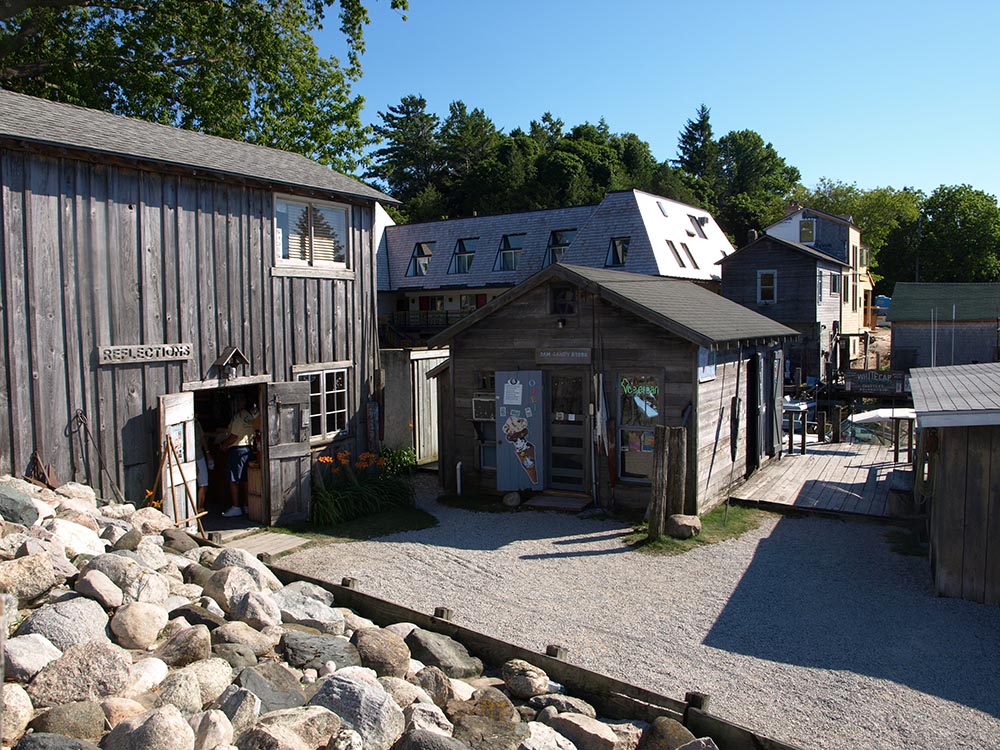 A quick drive into Glen Arbor brought us to Cherry Republic, and left us filled with samples and toting cherry vinaigrette, cherry barbecue sauce and cherry salsas.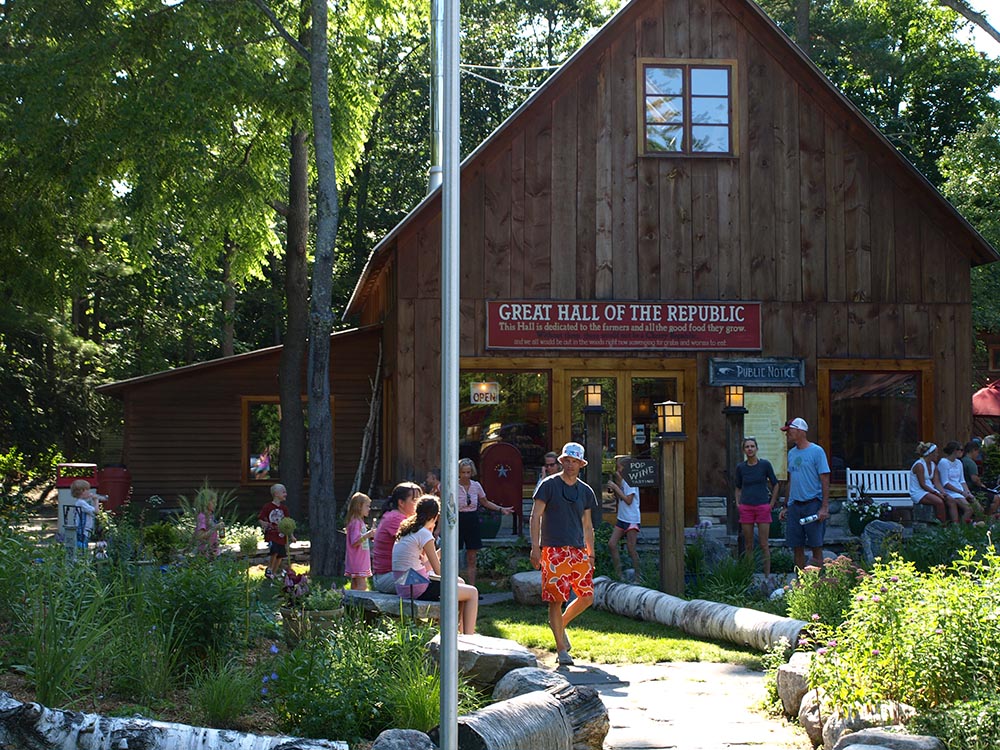 And just down the road in Empire, a real gem:  Grocer's Daughter Chocolate, where we indulged in eco-conscious, artisan hand-made chocolates, including hazelnut sea salt fudgesicles (really just cold fudge on stick—yum!), sea salt milk chocolate and flavored truffles (Mexican chocolate, peach-ginger, and cherry).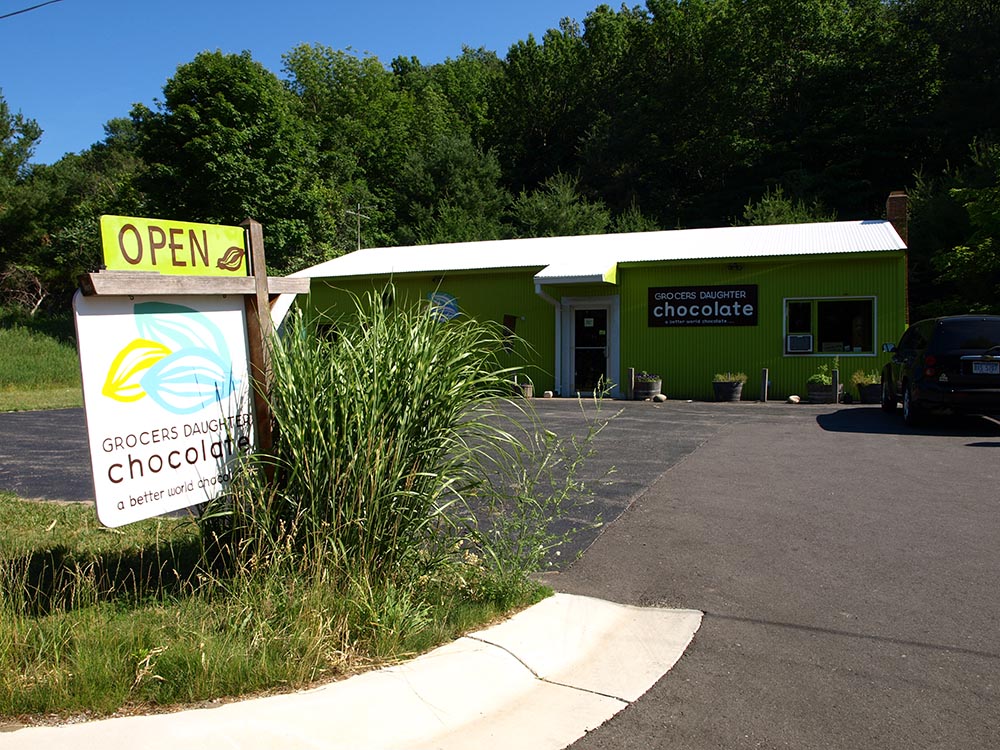 An Americano at Leelanau Coffee Roasters…and how could I forget…a simple but amazing perch sandwich at Art's Tavern in Glen Arbor!
And that's just the food!  We climbed the Sleeping Bear Dunes and took the Pierce Stocking scenic drive…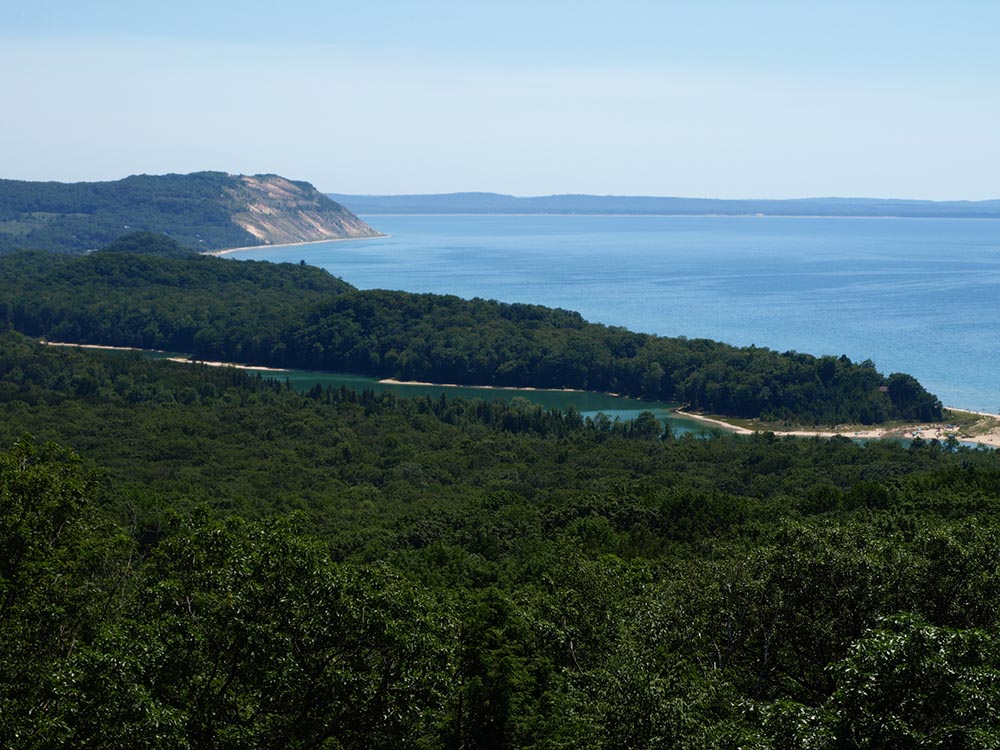 …walked the Empire Bluffs trail…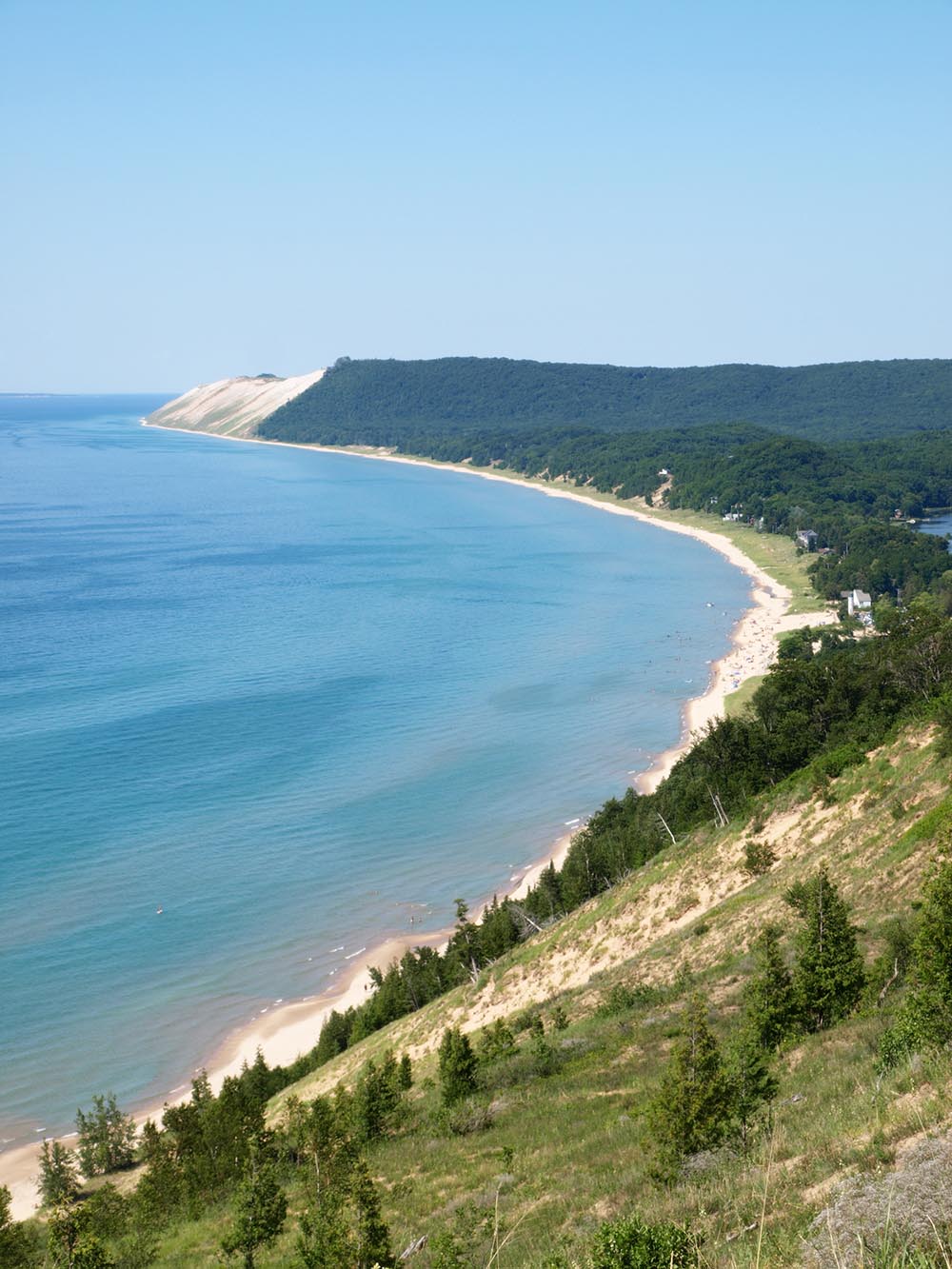 and climbed to the top of Pyramid Point.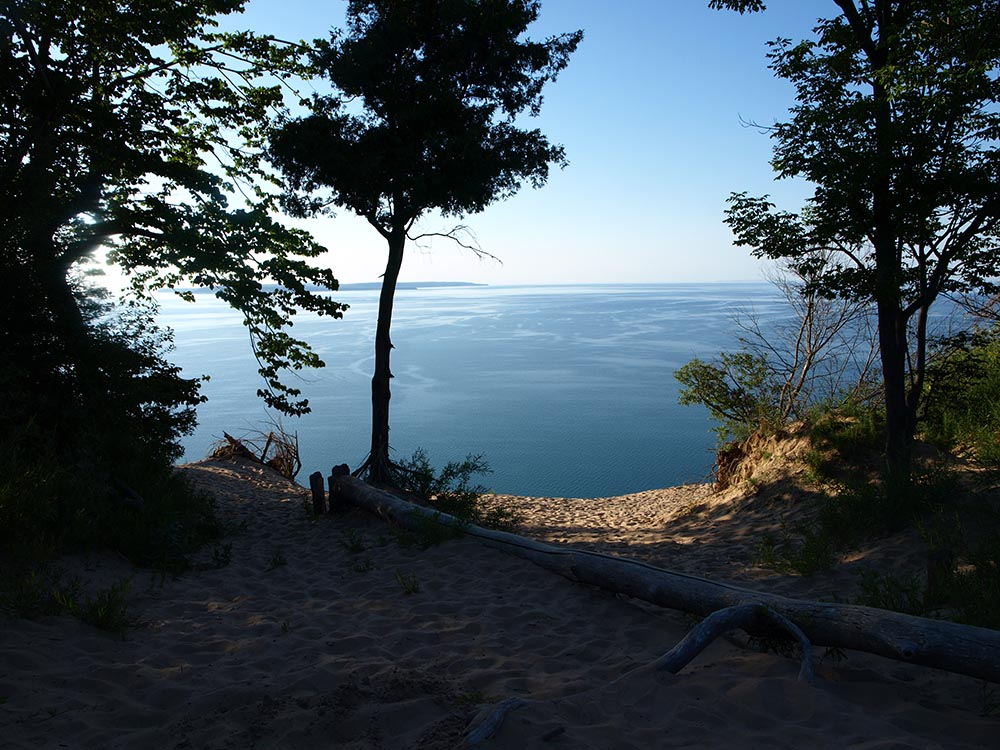 We visited Glen Haven, where we learned all about the Piping Plover and the history of the village in the general store and in the blacksmith shop, built in 1855.  Each day was finished with gorgeous sunsets and delicious dinners.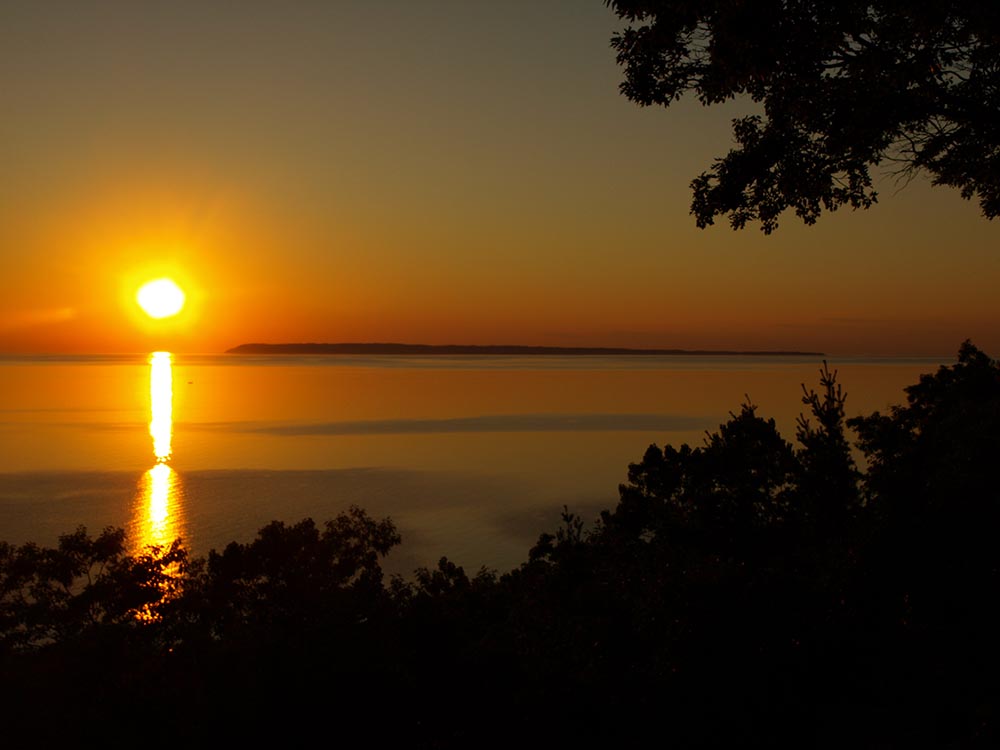 An amazing weekend, from the company to the foods to the views.  I wish it could last forever!