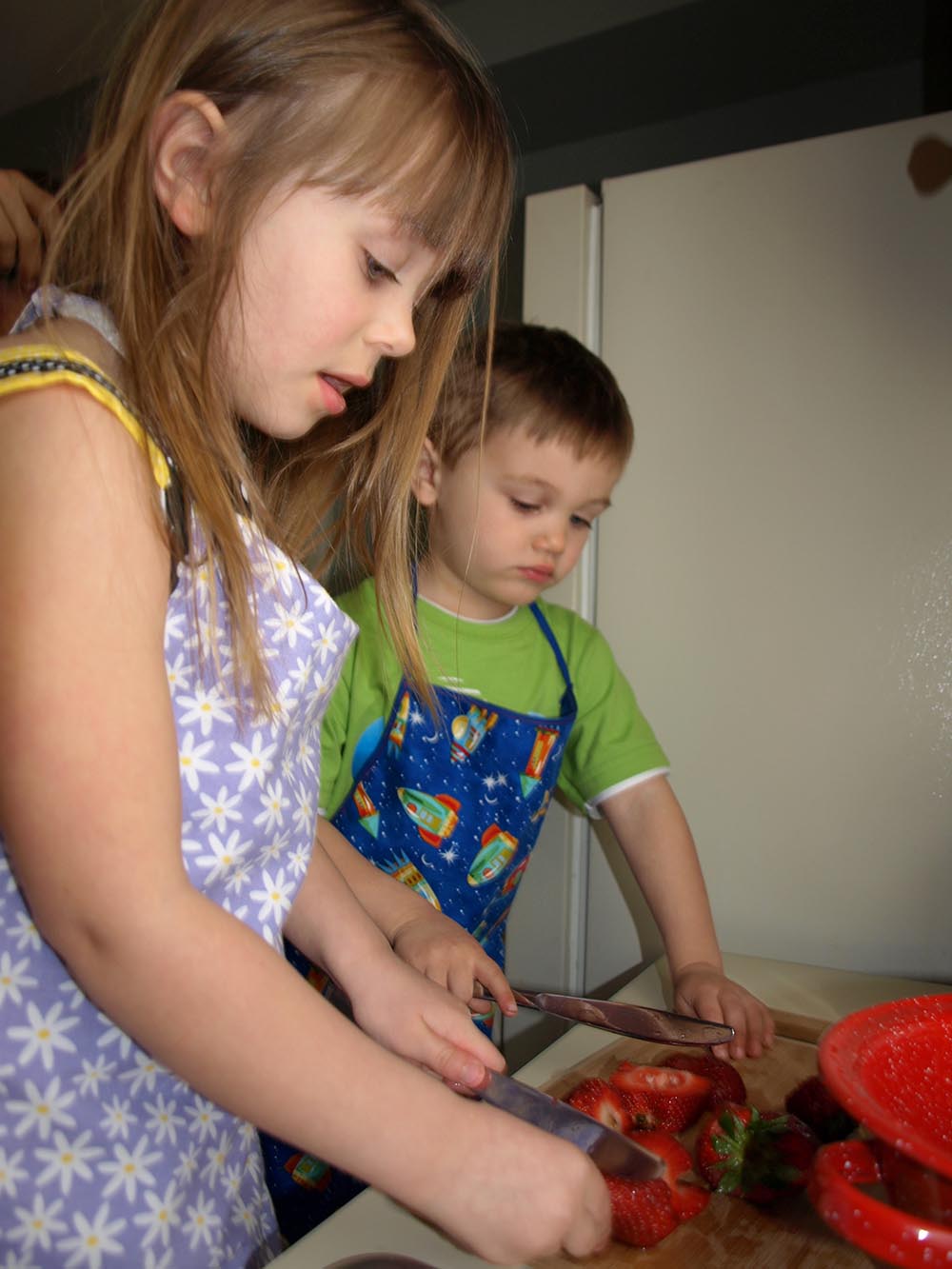 I got this recipe from Cooking Light (March 2008).  Seriously, this is so delicious.
1/2 cup sugar
1/2 cup water
1/2 cup packed basil leaves
1 tablespoon grated lime rind
4 cups cubed pinapple (about 1 pineapple)
3 cups quartered strawberries (about 1 pound)
2 cups cubed peeled mango (about 2 large)
4 kiwifruit, peeled, halved lenthwice, and sliced
Any other fruit you want*
Combine sugar and 1/2 cup water in a saucepan; bring to a boil.  Cook 1 minute or until sugar dissolves.  Remove from heat; stir in basil and lime rind.  Cool.  Strain sugar mizture through a fine mesh sieve into a bowl; discard solids.
Combine pineaple and remaining ingredients in a large bowl.  Drizzle with sugar mixture; toss gently.
AURA'S NOTES:  I also added cubed apple and blueberries.  YUM.