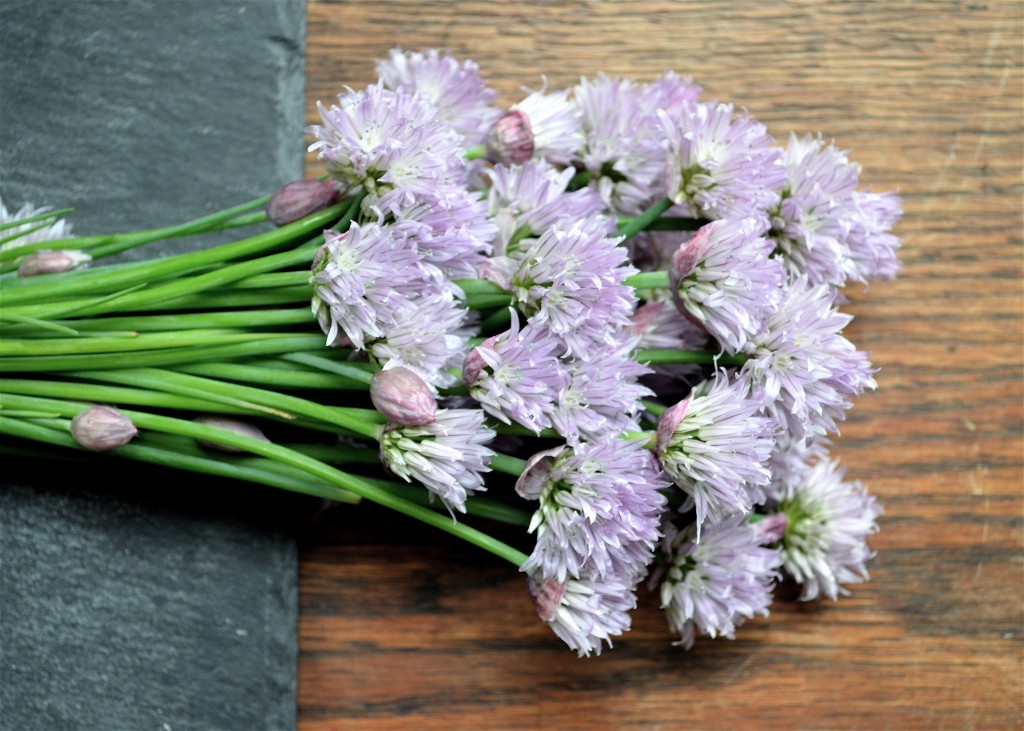 Wow…I had the craziest dream.  I went on a two week vacation through several states, came back to hold my sweeties hand through a major surgery and recovery, started a new corporate job, threw a large birthday/recovery party, and went to two music festivals, all in just over a month.
Wait a minute….I'm pinching my arm…and I can feel it.  It must not be a dream after all.  So why do I feel so out of it?  I'm the kind of girl who likes routines.  I mow the lawn on Saturday.  I eat oatmeal every morning and have one cup of coffee.  I go to yoga 4 days a week (well…errrr…until my neat little life flipped upside down and all around a month ago).  I eat my veggies.  I know exactly how long it takes me to eat breakfast, drink coffee, take a shower, put on makeup, and blow dry my hair (one hour and 10 minutes).
In one short month I have gone from working from home for five years to working in an office five days a week, eight to five.  I have gone from jeans and tees to high heels, slacks, and non-iron fitted shirts, equipped with a badge that gets me in and out of the building.  I have gone from cooking lunches when I wanted to eat (and taking photos of them) to brown bagging it from noon to one each day.  Home office to cubicle.
I'll admit, at first I was VERY skeptical.  I believe I even yelled over my shoulder one angry morning early-transition (not enjoying the new 6:15 wake-up time), "I am not convinced!!!"  Yeah, I can be a real drama queen when I want to be.
But you know what?  I had a change…a big 'tude change.  I decided on my seventh day of work that I could make this as hard as I wanted or as easy as I wanted.  And from henceforth and ever more I have been quite pleasantly surprised at how well adapted I have become.  I bought a daylight lamp for my cubicle.  I had some fun ordering a new wardrobe online and feel pretty darned smart in my fancy new clothes.  I love my new coworkers and have discovered after taking a dISC analysis that I am a "i", which means that I am the social butterfly, like interacting with coworkers, and bring energy to a team.  I'm beginning to think that working with people (in-person) is really good for me.
And the most wonderful thing of late is that I have watched my sweetie go from sick and not able to eat a month ago to healthy, energetic, and happy.  We have gone for two bike rides, many walks, and have started to enjoy cooking together again now that food is not a battle.  It really brings tears to my eyes that he can finally enjoy my cooking again and that we can enjoy our time in the kitchen together.  When we started dating he said that there was no place he would rather be in the whole world than with me in the kitchen.  Sold!  I knew we'd be just fine from there on out.  And fine we are.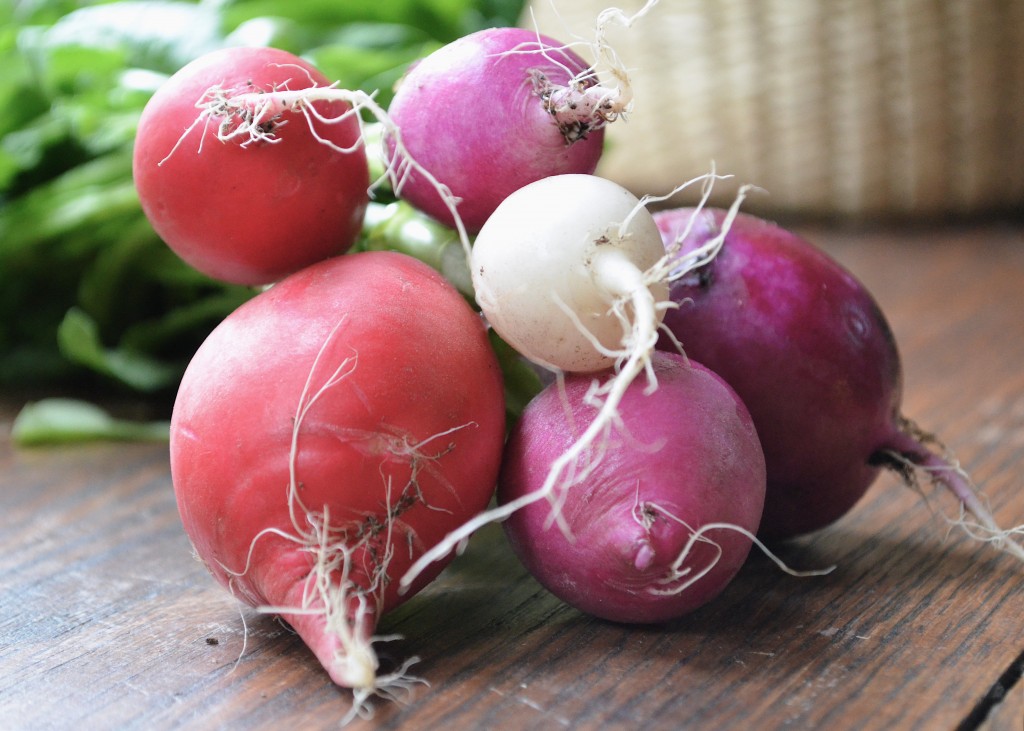 We recently went to the farmer's market and found some beautiful radishes.  Reds, purples, and whites, all bundled together.  Radishes are so beautiful to me.  I'm not sure what the history of radishes is but to me, they symbolize life and renewal.  Their peppery bite makes me feel alive and their emergence at the farmer's market makes me think of spring and fresh starts.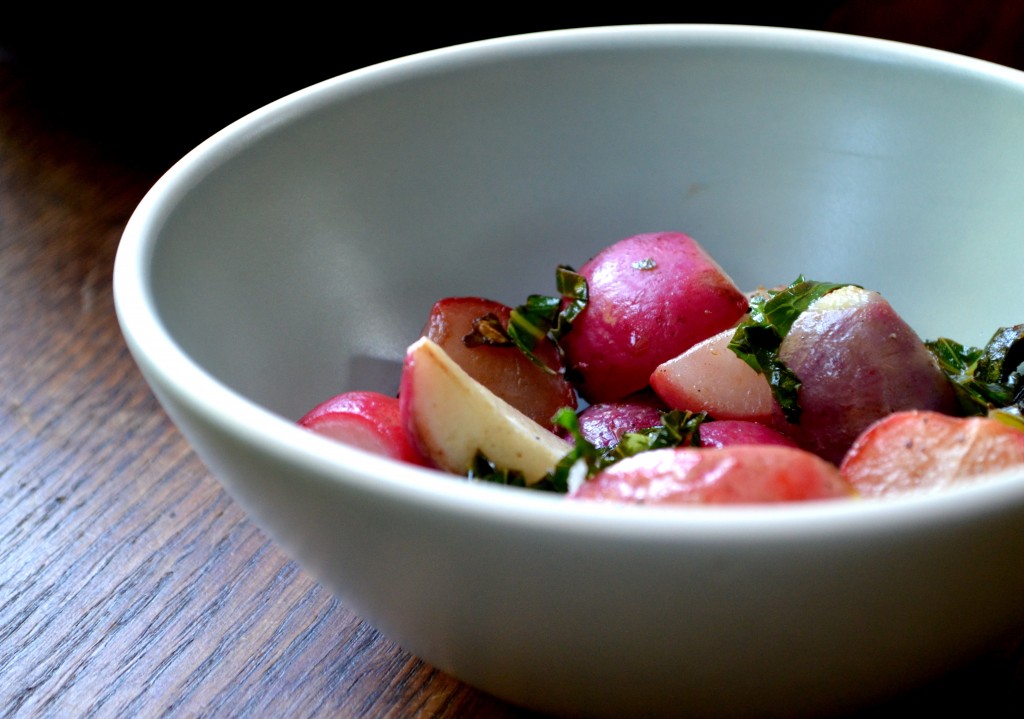 In celebration of fresh starts, I wanted to share this recipe with you.  I found this in the April issue of Cooking Light Magazine and knew I would like it.  My favorite way to eat radishes is with some fresh butter and flaked sea salt so this browned butter version appealed to me.  This recipe is also only 42 calories for 3/4 cup!  Not half bad.
I didn't use my radishes immediately so I had to cut off the greens when they were no longer fresh.  In their place, I shredded baby collard greens from the farmer's market and they were a fantastic substitute.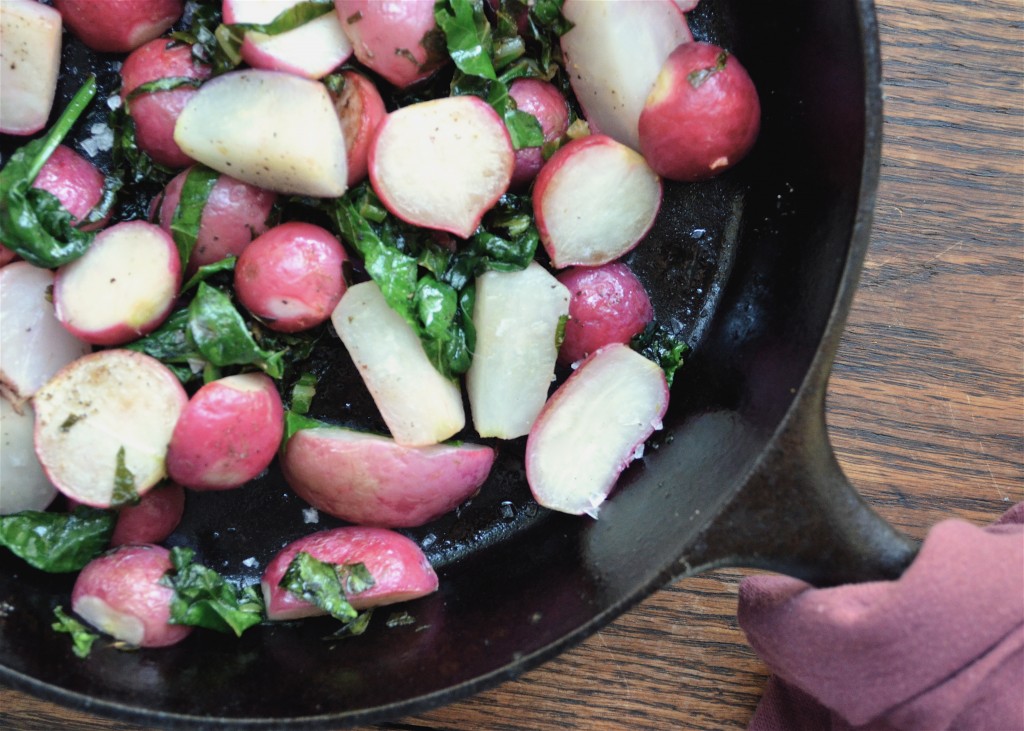 Cooking Light has a bunch of great radish recipes.  If you are looking for inspiration, check them out here.  In this dish, the radishes are blanched then sauteed in butter with lemon and radish greens.  Most people haven't had cooked radishes so I like to surprise and 'bend the rules' with dishes like this (I like to roast them too).  I hope you can embrace change in your life, whether it's from Tom's to heels or trying cooked radishes for the first time.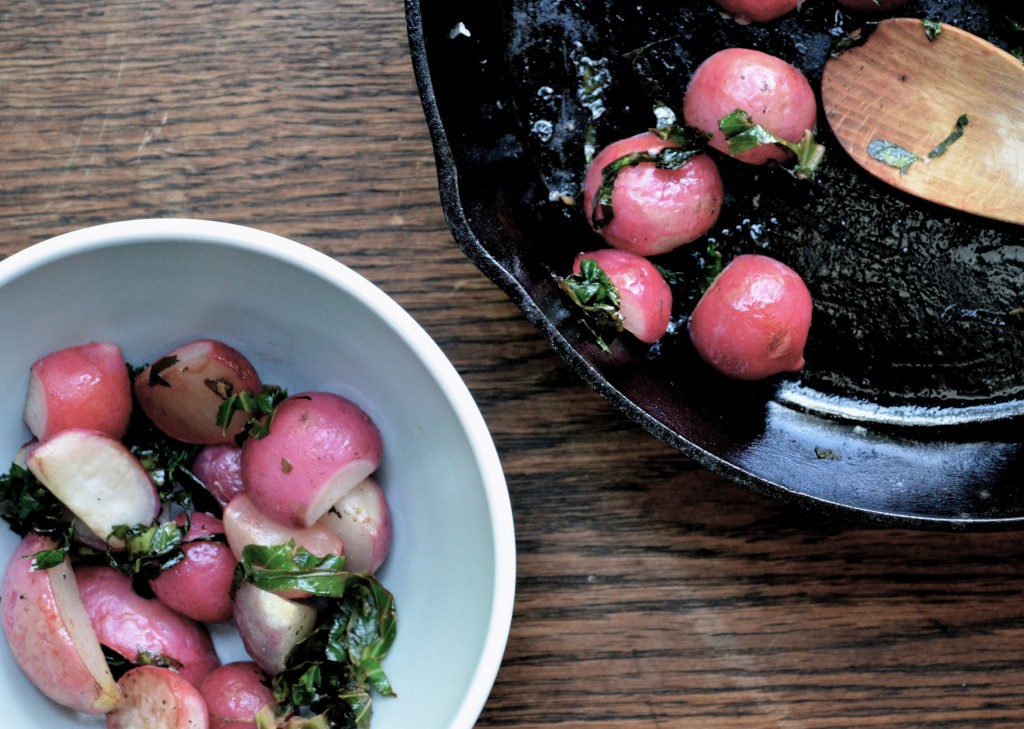 Radishes in Browned Butter and Lemon; Cooking Light, April 2013
3 cups radishes, halved lengthwise, with root and 1-inch stem left on
1 tablespoon butter
1/2 teaspoon grated lemon rind
2 teaspoons fresh lemon juice
1/4 teaspoon salt
1 cup torn radish leaves (or another green such as collards, turnip greens, or kale if the radishes don't have their tops)
1/4 teaspoon freshly ground black pepper
Bring a medium pot of water to a boil. Add radishes to pan; cook 4 minutes or until crisp-tender. Drain.
Melt butter in a medium skillet over medium-high heat. Add radishes to pan; sauté 3 minutes or until butter is browned and fragrant. Add rind, juice, and salt; cook 1 minute, stirring occasionally. Remove pan from heat; stir in radish leaves and pepper.