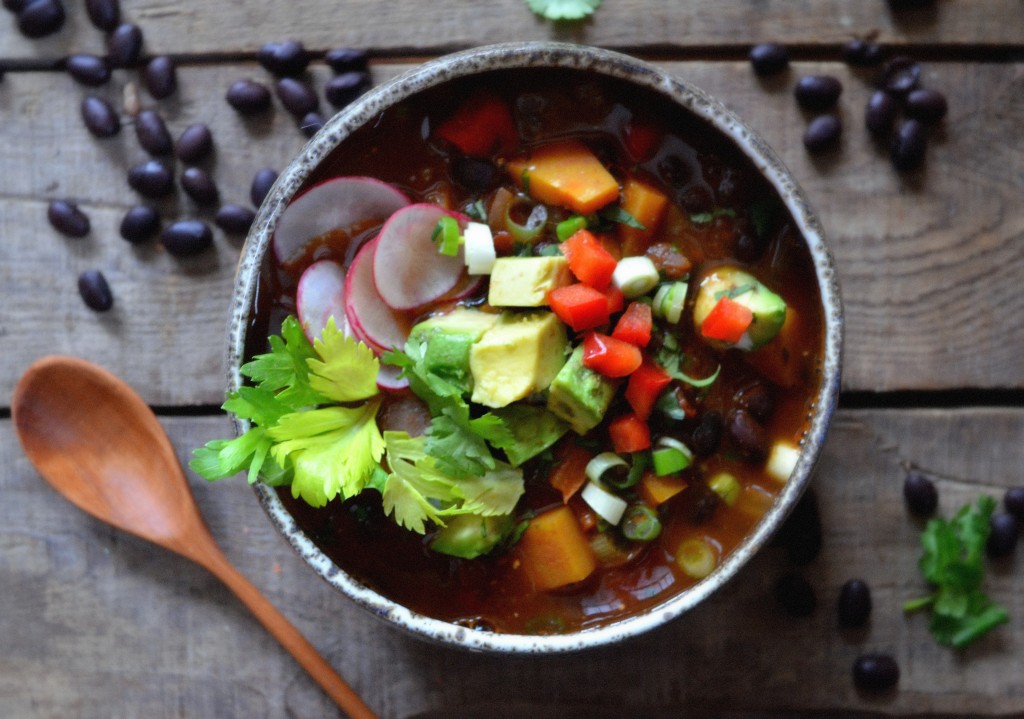 Some things from my childhood have stuck with me and a love of chili with cornbread is one of those things.  I fondly remember the big pots of chili my step dad would make when I was a kid.  The soup was always served with a skillet of cornbread and it was always nice and spicy.  When I commented/complained about the heat, my step dad ribbed me, telling me that the heat would burn the germs from my intestines.  It's a disturbing image but it was the start of my love affair with spicy foods, if not for the medicinal qualities, then for the taste.  
Back then, I didn't realize there were so many different types of heat–my heat knowledge was limited to jalapenos and Tabasco sauce.  The first time I tasted Sriracha was earth moving.  The first time I made my own authentic Habanero hot sauce I was in heaven and put it on everything.  Every pepper has its own unique qualities:  the fruity, intense heat of a red Habanero, the sheer blinding heat that covers up any flavor in a white lightning pepper, the nutty flavor of a bird pepper, the smoky heat of a chipotle pepper.  The chipotle pepper is my favorite for dishes like chili.  The chipotle is a smoke-dried jalapeno and whoever first thought to smoke dry a jalapeno was a genius.  Adding a couple of chipotle peppers imparts a smoky heat to this dish that I'm sure you'll enjoy.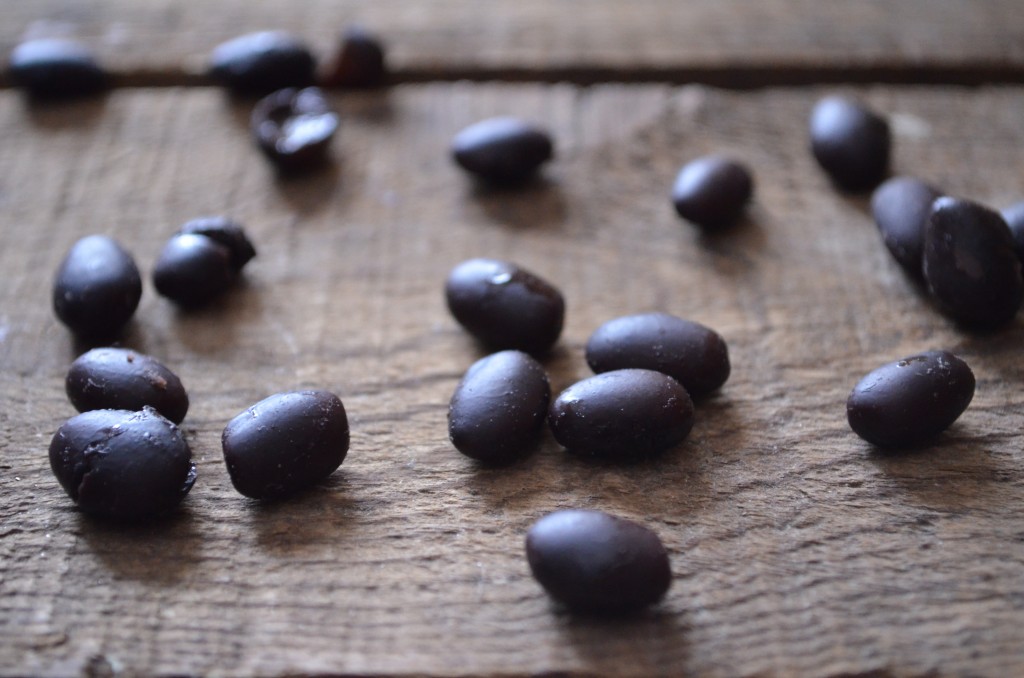 I demonstrated this recipe on Take Five and Company WZZM 13 (video here) and encouraged viewers to experiment with their chili.  As an example, it may sound a little surprising but I also add unsweetened cocoa to my chili, further deepening the flavor of the dish and adding a complexity often found in traditional moles.  Sometimes I make this chili with sweet potato.  Sometimes I omit the celery.  Sometimes I add more chipotle pepper if I'm in the mood.  This time, at Drew's urging, I experimented and I replaced 1 cup of the broth with 1 cup of coffee and the results were just as good, and maybe even better.  What I'm trying to get at is have fun, don't take cooking so seriously, and experiment until you have the perfect chili for you.  If you're more into sticking to the recipe, I'm sure you'll love this dish.
 As a quick tip, I always buy my chipotle peppers in small cans and there are usually anywhere from 5-8 in the can.  I usually use two then take the rest and freeze them individually or in pairs so if I need a chipotle pepper all I have to do is grab one from the freezer and thaw briefly.
Finally, as I mentioned in my demo video, make sure that you cook within your comfort zone or else you won't want to cook at all.  If you need to buy canned black beans, that's okay.  If you have time to make beans ahead, make a ton extra, drain, and freeze the extras in various sized plastic zip bags so the next time you need beans, you've got them at the ready after a quick thaw.  If making your own vegetable stock isn't on your priority list, that's OKAY.  There are plenty of great store-bought stocks out there to choose from.
Now pop some cornbread in the oven, start tossing bright veggies in the stock pot and settle in to a warm and healthful bowl of chili.
Black Bean and Butternut Squash Chili with Chipotle
Ingredients
1 tablespoon olive oil
1 medium red onion, chopped
1 and ½ cups bell peppers, chopped (I like using red, orange, and yellow)
2 celery stalks, diced
2 cups butternut squash, peeled and cut into 1?2-inch pieces
4 small garlic cloves, chopped
1 heaping tablespoon chili powder
2 teaspoons ground cumin
2 tsp unsweetened cocoa powder
1-2 tablespoons chopped chipotle in adobo (depends on how much heat you like!)
28-ounces canned diced tomatoes
5 cups cooked black beans, if you use canned, rinse and drain first
4 cups vegetable broth (for a richer flavor, replace one cup of vegetable broth with brewed coffee)
Salt to taste
Toppings (optional): sour cream, sliced scallions, avocado, radishes, cilantro
To serve: tortilla chips or cornbread
Instructions
In a 4 to 6 quart Dutch oven or stockpot, saute the onion, bell pepper, celery, and butternut squash in one tablespoon of olive oil on medium-high heat for about 5 minutes. Continue stirring to make sure the vegetables do not stick to the pan.
Once the vegetables begin to soften, turn the heat down to medium-low. Add garlic, chili powder, cumin, cocoa powder, and chopped chipotle and stir to coat vegetables. Add tomatoes, beans, and vegetable broth and stir. Turn heat to a simmer cook for ½ hour, stirring occasionally.
Top with any of the suggested toppings above or some favorites or your own! I like serving my chili either with cornbread but if I don't have the time to make that, some tortilla chips do just fine.
https://honeycreekkitchen.com/black-bean-and-butternut-squash-chili-with-chipotle/
Copyright www.dinnerwithaura.com