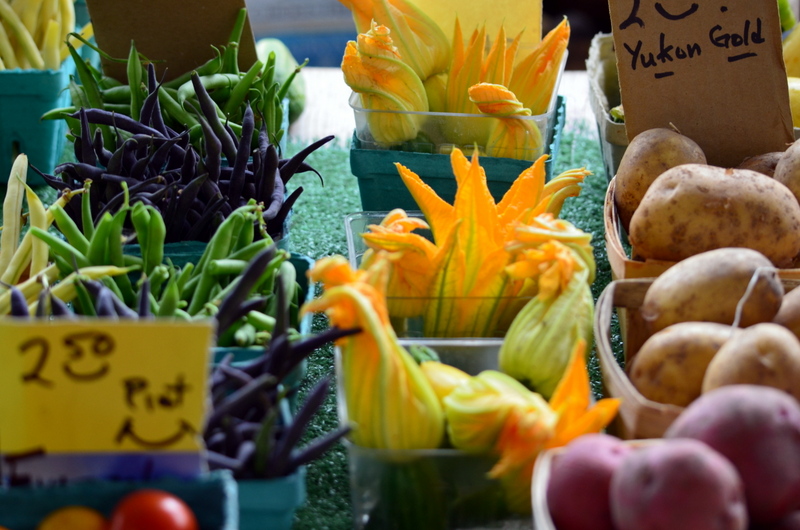 What a weekend. What a life! One year ago, my weekends primarily consisted of work, work, working on my house. Every weekend I'd have a list full of tasks to tackle: sweep, mop, dust, weed the garden, post a blog post, grocery shopping…..etc. etc. etc. My life has changed so much to one where productivity is not the ultimate goal. Don't get me wrong…I value productivity and feel good about myself when I'm getting things done. I'm proud to be a hard worker. But it never seems to be enough. I never make it through my list and I always feel like I've failed because of it. I'm starting to learn that when the goals you set are unreasonable, you will always feel like you have failed. I recently started something new–now rather than focusing on how many things I have left on a list, I start a new list of what I have accomplished and that list never fails to make me feel better than the list of tasks yet to be done.
My life has changed so much in the last year. I still have the same old anxieties about productivity and accomplishment. But I now have someone who balances me out (most of the time). Last winter when we threw our first potluck together, we were so busy making food that I didn't get around to mopping. I kept fretting about it and was getting pretty cranked up about it until Drew said something that stopped all of the nerves. He said, "you know…all of these friends are going to come tonight and when they leave, they will all talk about what a fun time they had. And I guarantee none of them will say that they had a fun time but it would have been more fun if only Aura mopped the floor." Sigh. So simple. But left to my own devices, I'd never have gone down that train of thought. Thank goodness for my voice of reason. Lucky girl.
This weekend was such a far cry from weekends of old! Drew and I crammed in about every fun thing we could think of. It all started with a long walk downtown with the pup after dinner on Friday. Our walks are always wonderful meanders through downtown with no agenda and no idea of when we'll get home. We are so proud to live in the city of Grand Rapids and proud to see all of the progress made here in the last several years. Grand Rapids has so much to offer…an incredible sculpture park, a small but beautiful zoo, the largest art competition in the world, award winning restaurants and breweries, a great baseball field for the Tiger's farm team, live outdoor music for free almost any night in the summer, two brilliant farmer's markets…I could go on.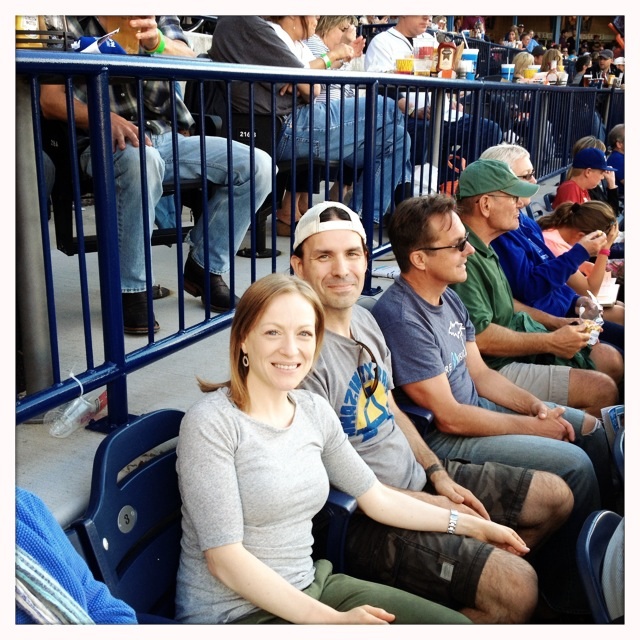 This weekend Grand Rapids got even cooler with the introduction of Movies in the Park at Ah-Nab-Awen park. We stumbled upon this new treasure on our walk Friday night. We were so surprised and thrilled to see a 20-some foot inflatable screen set up in the park with the city lights as a backdrop and about 700 residents watching Princess Bride on chairs and blankets. It was so wonderful to see and made our hearts swell with happiness. We are looking forward to the 16th when we can watch Back to the Future (and come armed this time with popcorn, root beer, the pup, and lots of friends!). Way to go, Grand Rapids!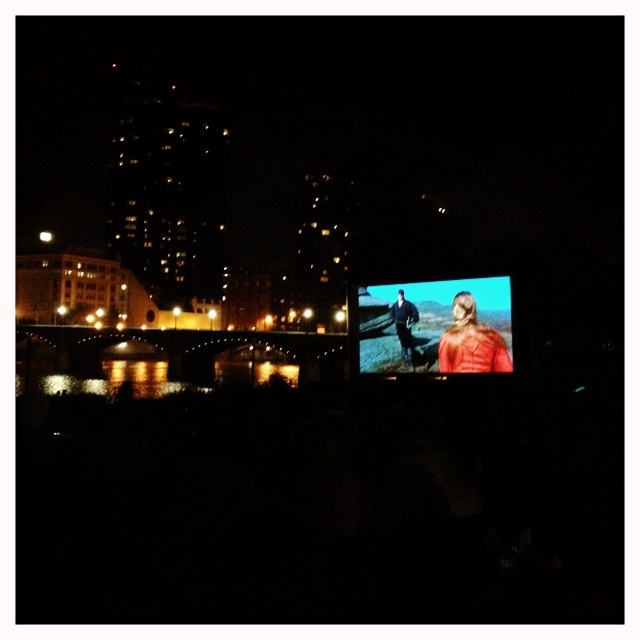 On Sunday we headed out to Frederik Meijer Gardens and Sculpture Park, one of the U.S.'s top 10 places to visit. It was incredible. Although I've been indoors to see the plants and art inside, this was my first time in the outdoor sculpture park and I was blown away. Here are a few of my favorites.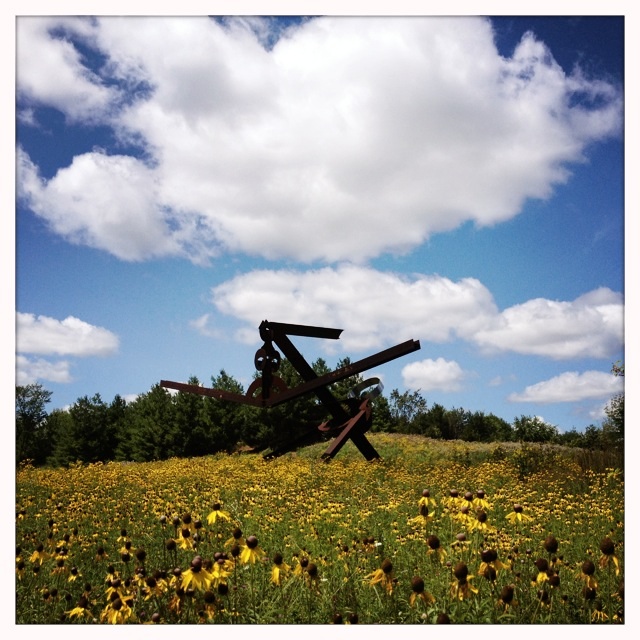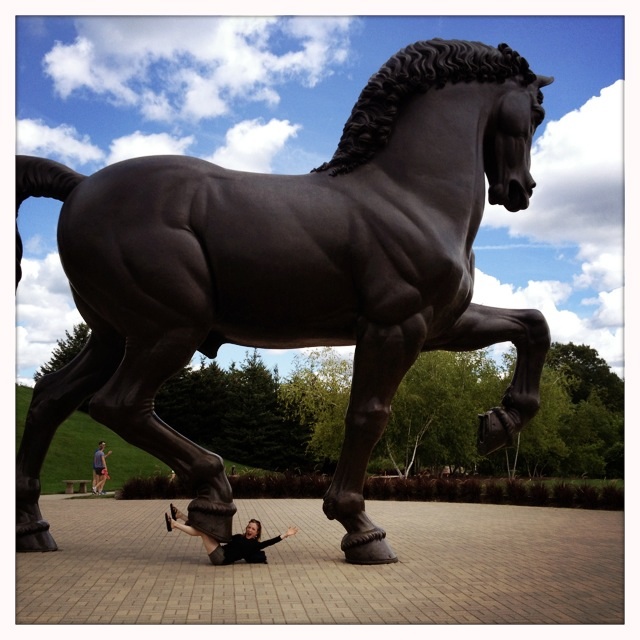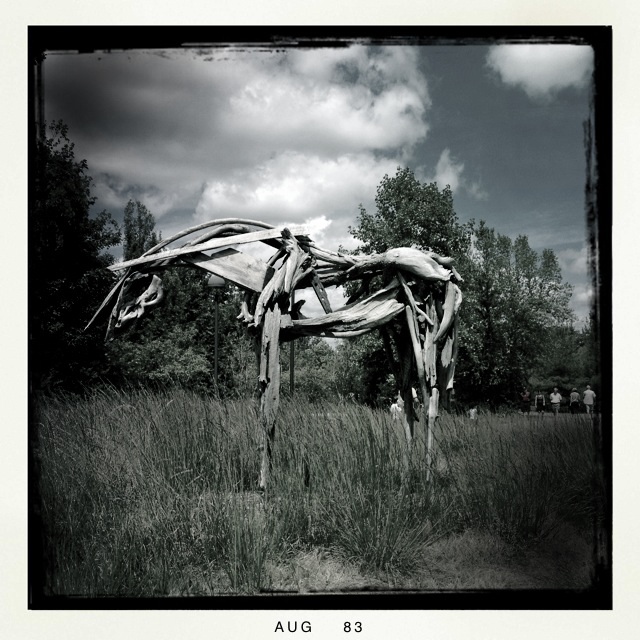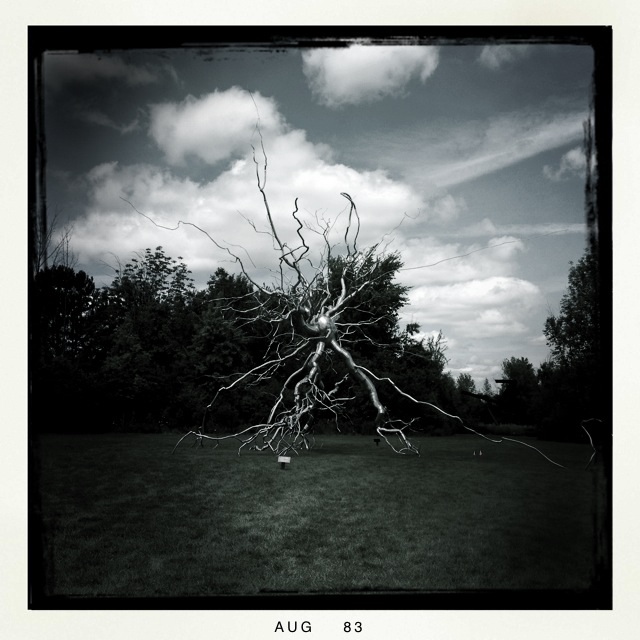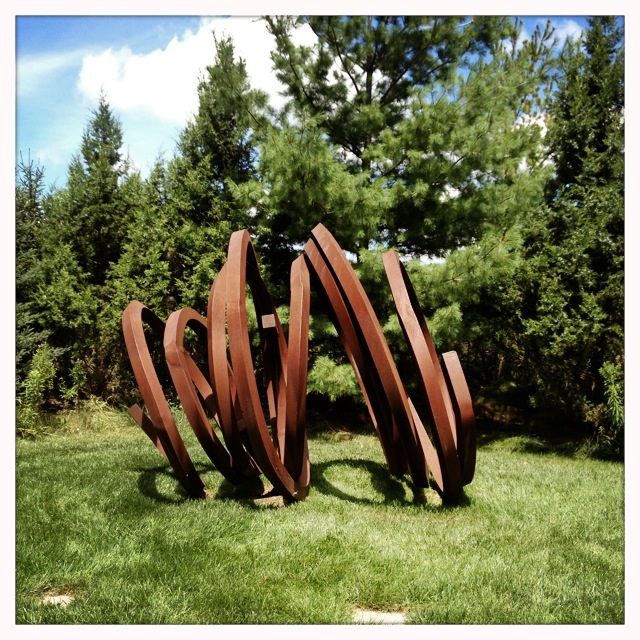 Ahhhh….the weekend is over but the memories remain.  One way to preserve those memories is by sharing a dish we made after shopping at the Fulton Farmer's Market.  One of the rarest and most exciting finds this time of year are squash blossoms.  These pretty flowers make their appearance at the same time we start seeing an abundance of zucchini fruit lined up at stall after stall.  Only one farmer at the Fulton Market carries these pretty flowers (The Barry Patch) and I have a hard time passing them up.  They are very fragile and will not keep long so I recommend buying only when you plan to use them that day.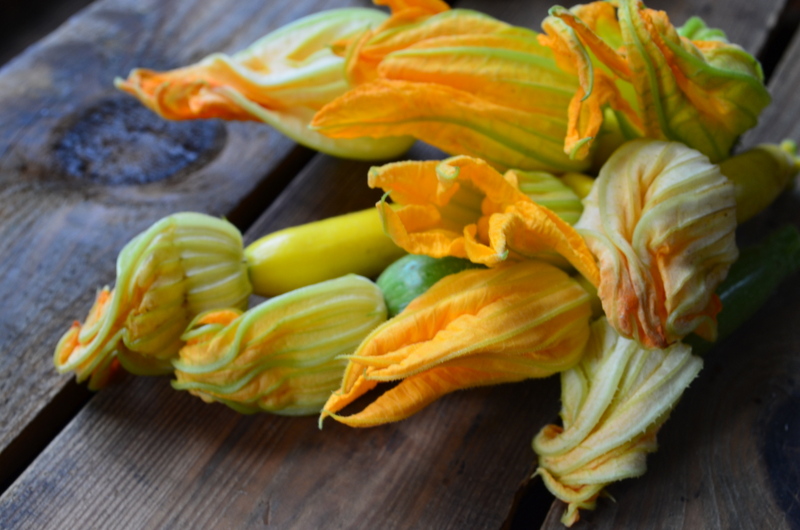 When I was a kid my mom would batter and fry these blossoms but being health conscious I prefer to bake them.  I set out on a search for baked squash blossom ideas.  After a quick search, I found some stuffed squash blossom bruschetta from Cooking Light's June 2005 issue. I didn't have everything the recipe called for so I came up with a version using cows milk feta, goat cheese, and fresh herbs. This recipe results in a crisy exterior and warm, rich interior…and a taste that is not masked by the heaviness of oil. And so beautiful!  A perfect way to cap off a perfect weekend.  Hands down, this has become a new favorite summertime dish.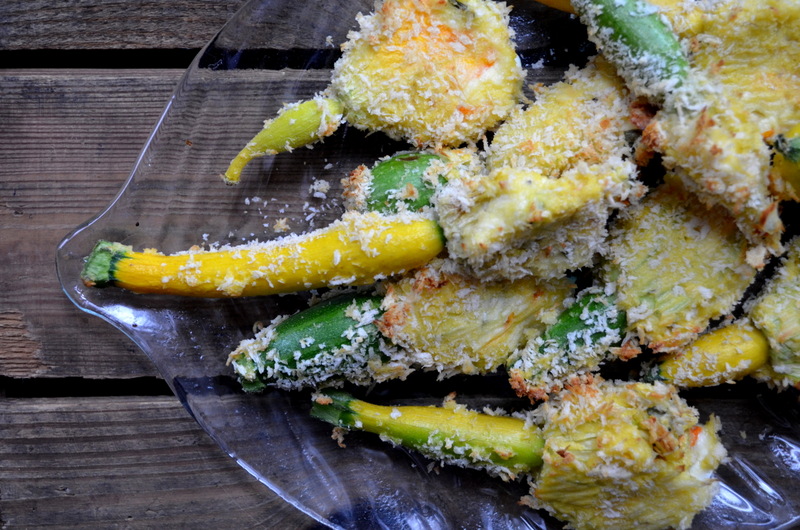 Baked Squash Blossoms with Feta and Goat Cheese
1/2 cup goat cheese at room temperature
1/2 cup cow's milk feta cheese, crumbled
3 eggs, divided
⅓ cup chopped basil and/or parsley
Salt
12 squash blossoms, if attached to baby squash, leave squash attached.
¾ cup panko breadcrumbs
Preheat the oven to 400F.
Mix together cheeses, 1 lightly beaten egg, and herbs. Season with salt.
Put the remaining 2 eggs in a bowl and whisk. Put the panko breadcrumbs in another bowl.
Carefully spoon filling into each squash blossom and twist loosely at the end to close.
Dip each stuffed squash blossom in egg, then breadcrumbs, and transfer to a parchment lined baking sheet.
Bake for 10-12 minutes until lightly browned.
Remove from the oven. Allow to cool for a few minutes before serving.